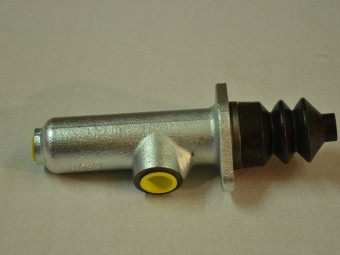 Complete master cylinder D 22 mm. For Simca V8 (Versailles, Chambord, Marly, Ariane 4 and Ariane 8 etc.) before April 1960. Output 1/2 20f / p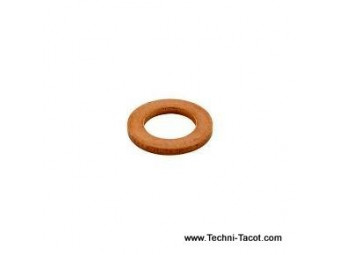 Copper gasket 16 x 21 1.5mm thick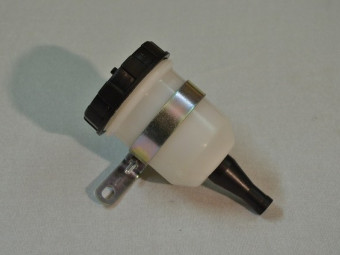 Brake fluid reservoir, translucent plastic.With plug, fixing bracket and electrical contact for minimum liquid level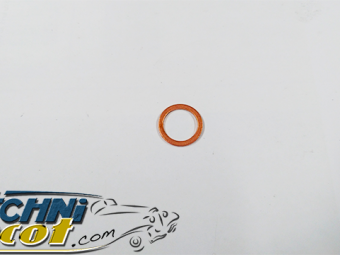 Copper gasket 10.2 x 13.5 mm thickness 1mm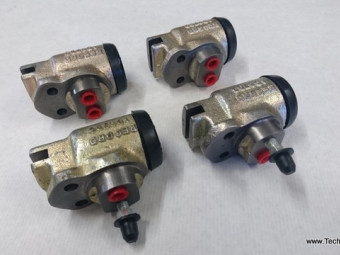 Set of 4 front brake cylinders. - Simca Ariane 4 and Ariane 8 - Simca 1300 until September 1965Includes: one cylinder with left bleeder, one with right bleed and two cylinders without bleed.Liquid entry 3/8Diameter 28.57 mm
€174.92 TTC
(174,92 € HT)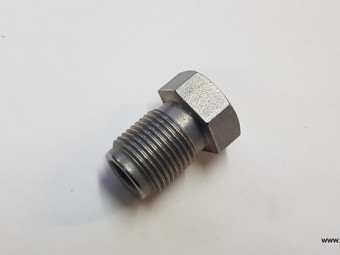 Male connector 12x100 on 6.35 mm pipe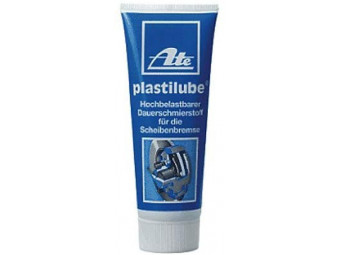 Tube of special braking grease (75 ml). ATE's Plastilube is used to lubricate the guide faces on calipers and brake linings and to protect them against corrosion.Note: The friction surfaces of the brake pads must not be coated with ATE Plastilube!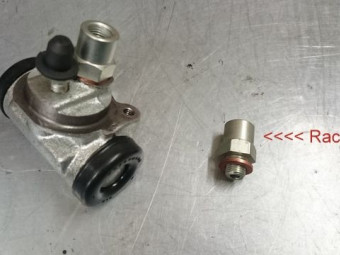 Adapter fitting 3/8 24 Male thread - 10x100 female incoming coneSupplied per piece + seal (the cylinder in the photo is not supplied)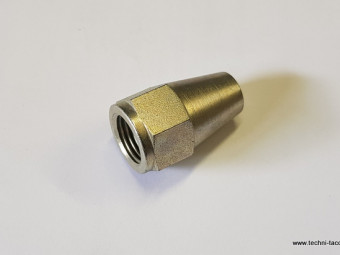 Metal tank foot nut (female 1/2 and d 8mm)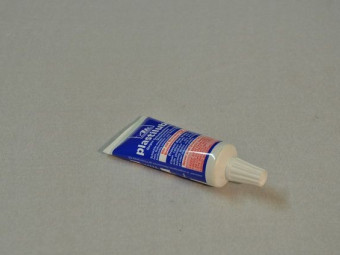 Tube of special braking grease (5gr), Lockheed DOT and silicone compatible, protects steel cylinder and piston parts, helps them slide, compatible with rubber parts.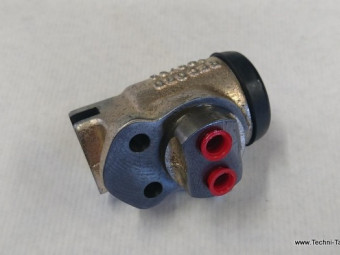 Front wheel brake cylinder, without bleeder. Right or Left mounting. Diameter 28.57 mmr - Simca Ariane 4 and Ariane 8 - Simca 1300 until sept. 1965.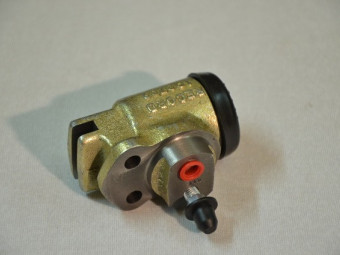 Brake cylinder for front right wheel, equipped with a bleeder - Simca Beaulieu, Chambord, Présidence, Marly 2, Ariane 4 and Ariane 8 - Simca 1300 until September 1965Diameter 28.57 mm - Liquid inlet 3/8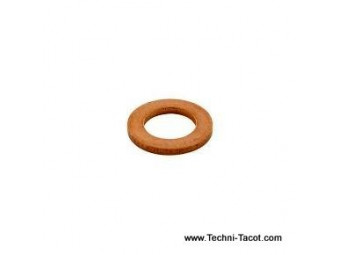 Copper gasket 20x11.50 mm thickness 1mm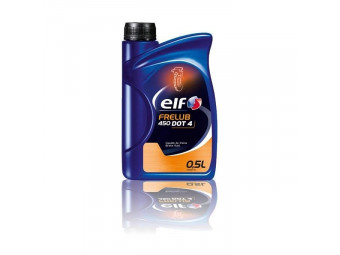 Dot 4 brake fluid - 500ml can. Non contractual photo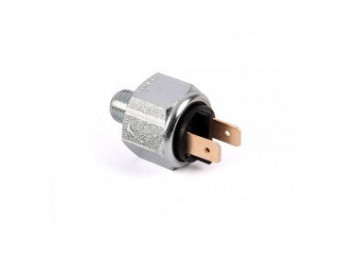 Brake switch. STOP light function - Simca Beaulieu, Chambord, Présidence, Ariane 4 and Ariane 8.Generally mounted after April 1960.Thread 7/16 - 20 thread / inch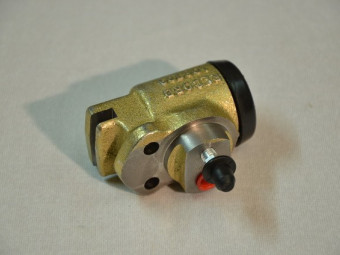 Brake cylinder for left front wheel, equipped with a bleeder - Simca Beaulieu, Chambord, Présidence, Marly 2, Ariane 4 and Ariane 8 - Simca 1300 until September 1965Diameter 28.57 mm - Liquid inlet 3/8