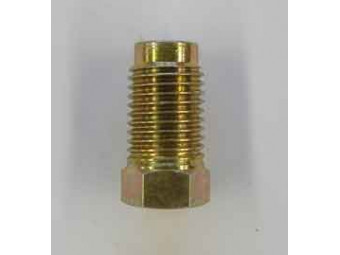 Rigid brake line nut. 7/16 or about 11 mm measured on the external thread and Ø hole for the tube = 6.35mm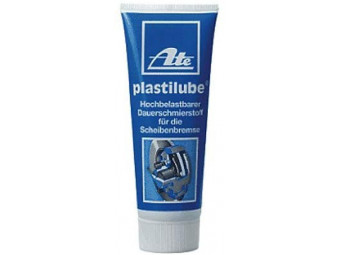 Tube of special braking grease (75 ml). ATE's Plastilube is used to lubricate the guide faces on calipers and brake linings and to protect them against corrosion.Note: The friction surfaces of the brake pads must not be coated with ATE Plastilube!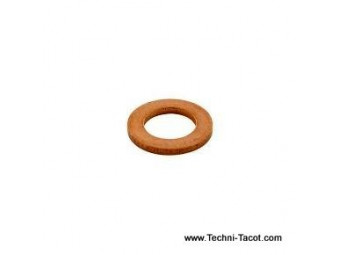 Copper gasket 18x10 mm thickness 1mm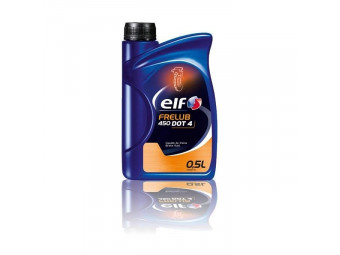 Dot 4 brake fluid - 500ml can. Non contractual photo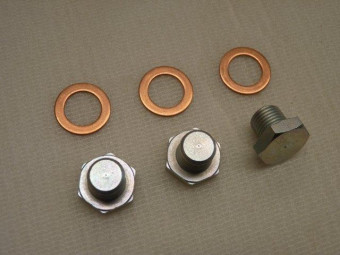 For Renault Galion, 1400 kg and other heavy goods vehicle derivatives.Kit of 3 caps + 3 copper gaskets for master cylinder.Depending on the model, order the set of 3 plugs + gaskets to close the unnecessary outlets.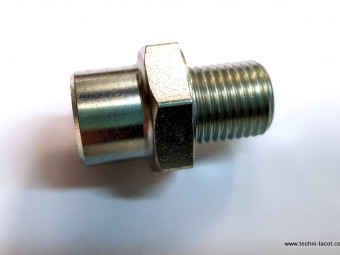 Adapter connection 1/2 UNF male - 7/16 UNF female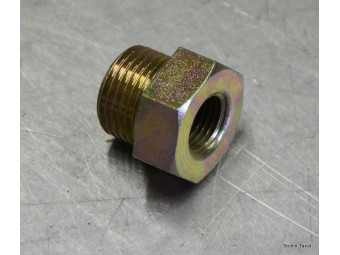 Adapter for master cylinder with 18 mm inlet (3/4 - 16 thread) Renault Colorale, Goélette and derivatives.Mounts on the liquid inlet (coming from the tank) and allows the supply tube to be connected to the VERTICAL. The tube must be fitted with a ...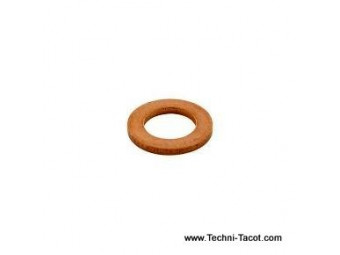 Copper gasket 24x19 mm thickness 1mm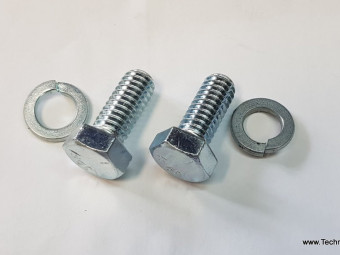 Fixing kit for a FRONT brake cylinder 34.9 mm - 12.5 mmAttention only concerns 34.9mm cylinders for 12.5mm connection. The models for 11mm have screws in M8 metric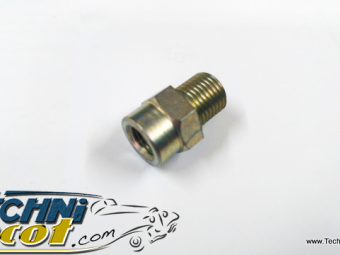 Adaptateur freinage  1/2-20 UNF mâle par 3/8 24 filets femelle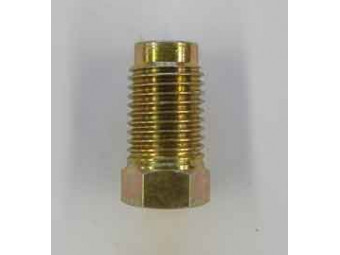 Rigid brake line nut. 1 / 2-20 UNF i.e. Ø 12.5 mm - drilling for 8 mm tube special brake reservoir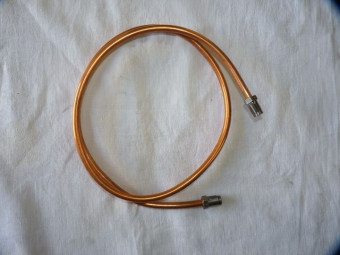 Canalisation de frein refabriquée à la demande, uniquement en cuivre diamètre 8 mm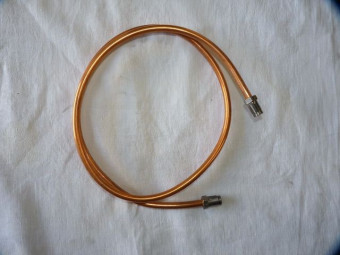 Brake line remanufactured on demand only in copper diameter 6.35 mm. Small model, length less than 50 cm. Provide model (length and 2 original tips) Shipping after receipt of your model.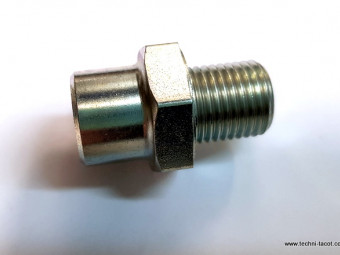 Adapter connection 1/2 UNF male - 7/16 UNF female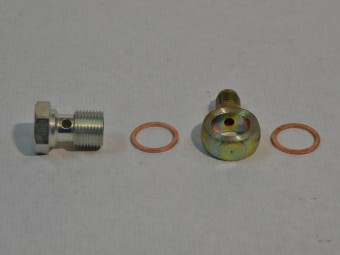 " Adapter allowing to connect the inlet of a master cylinder in 18 mm on the original tube which goes to the jar. When the old models are in diam. 22mm, the adapter is essential to connect the tube coming from from the jar. The set consists of: ...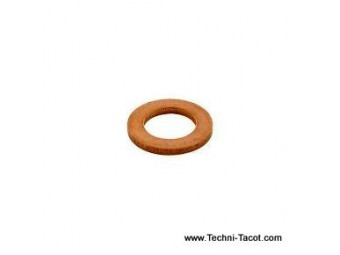 Copper gasket 10.5 x 20 thickness 1mm