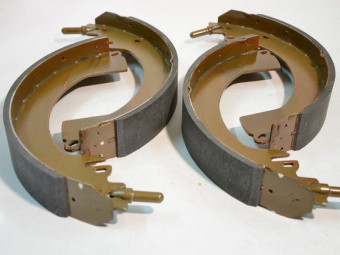 Set of 4 front brake shoes relined in standard exchange for Renault Prairie, Colorale, R2087, Goélette and derivatives. Microblasting, varnish, industrial bonding of friction. Strong adhesion. Eliminates the problem of rivets that could ...
€126.00 TTC
(105,00 € HT)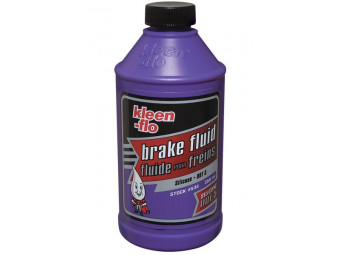 " DOT 5 100% silicone brake fluid - 1L can - Purple color - Do not mix with other types of brake fluids. The installation must be rinsed before changing the type of liquid. Photo not contractual. "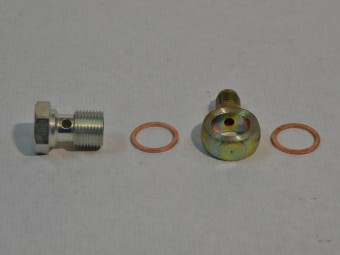 " Adapter allowing to connect the inlet of a master cylinder in 18 mm on the original tube which goes to the jar. When the old models are in diam. 22mm, the adapter is essential to connect the tube coming from from the jar. The set consists of: ...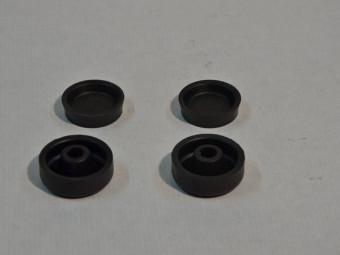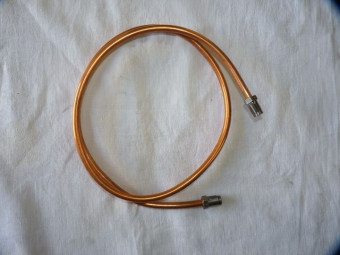 Canalisation de frein refabriquée à la demande, uniquement en cuivre diamètre 8 mm
" Front wheel cylinder. Diam 1" "3/8 or 34.9 mm. Fixing by 2 M8 type screws - Ø liquid inlet = 7/16 p To recognize the model it is enough to measure the connection which is screwed in the entry of the cylinder = 11 mm. or look at the 3rd photo ...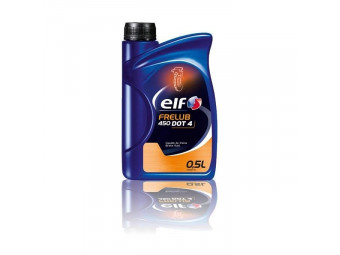 Dot 4 brake fluid - 500ml can. Non contractual photo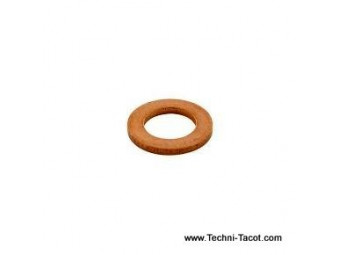 Copper gasket 18x10 mm thickness 1mm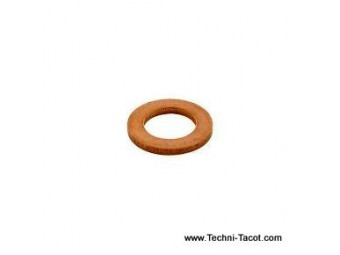 Copper gasket 10.5 x 20 thickness 1mm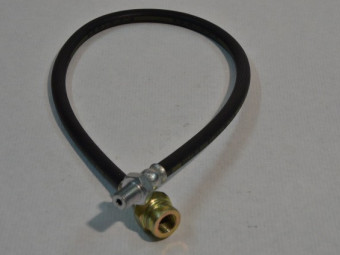 Flexible fein AV. Length 500 mm. Renault Prairie, R2087, Goélette etc. External thread (metal color on the photo) = 10.9 mm - Internal seam (yellow color on the photo) = 11.2 mm.Remember to replace the copper seal on the male thread side: click ...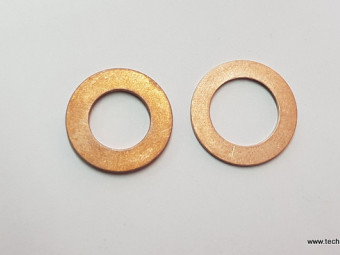 Set of 2 seals for STOP LONG contactor
Adapter connection 1/2 UNF male - 7/16 UNF female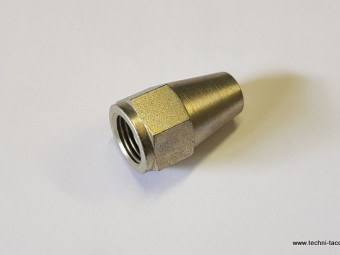 7/16 connection on 6.35 mm tube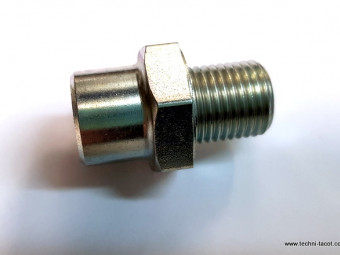 Adapter connection 1/2 UNF male - 7/16 UNF female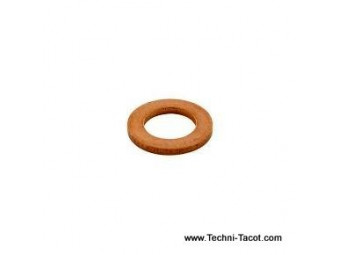 Copper gasket 20x11.50 mm thickness 1mm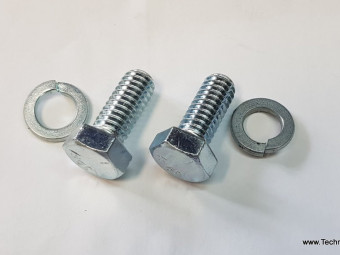 Fixing kit for a FRONT brake cylinder 34.9 mm - 12.5 mmAttention only concerns 34.9mm cylinders for 12.5mm connection. The models for 11mm have screws in M8 metric