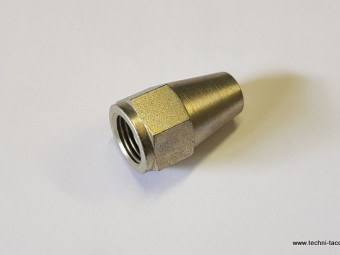 7/16 connection on 6.35 mm tube

Rear brake cylinder. D 22 mm - 3/8 inlet. Editing: - Simca Aronde November 56 to December 59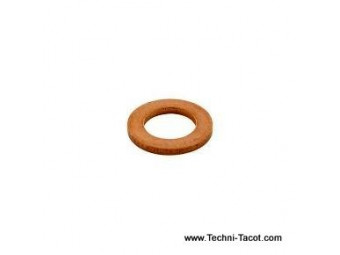 Copper gasket 24x19 mm thickness 1mm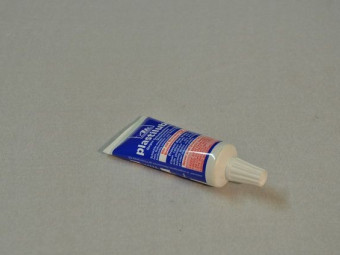 Tube of special braking grease (5gr), Lockheed DOT and silicone compatible, protects steel cylinder and piston parts, helps them slide, compatible with rubber parts.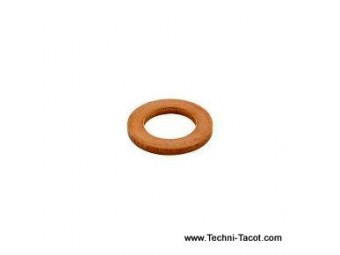 Copper gasket 11x17 mm thickness 1mm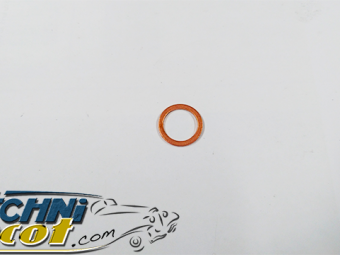 Copper gasket 10.2 x 13.5 mm thickness 1mm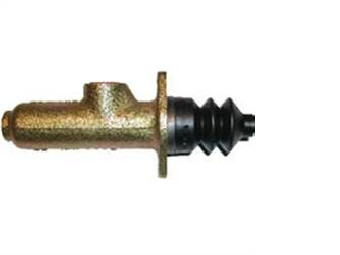 Master cylinder, supplied complete with 25.4mm bellows.For Simca 9 and Aronde until dec 1959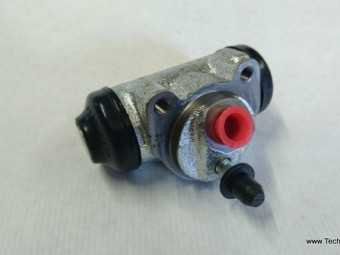 Rear brake cylinder. D 22 mm. Editing: - Simca Aronde February 56 to November 57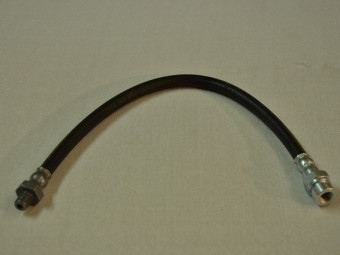 Front or rear brake hose 367 mm long.Male ext 9mm - female int Ø 8.3 mmMounts on Simca Aronde or P60 from Nov 1957 to Dec 1963.Check with your model before ordering.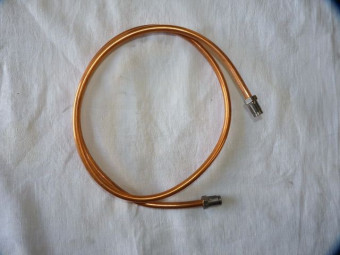 Brake line remanufactured on request, only in copper diameter 6.35 mm. Large model, length from 50 cm, max 2m. Provide model (length and 2 original tips)Shipping after receiving your model.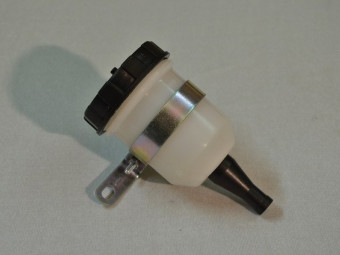 Translucent tank, delivered with bracket; rubber plug and fitting.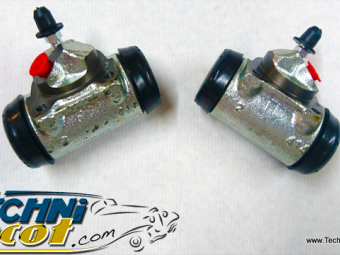 Front wheel cylinder R - d 28.57 mm. 3/8 entry Left side mounting. Length 72 mm - inside liquid passage = 8.5 mm. Assembly:- Simca Aronde 500kg nov 57 to 05/62,- Simca P60 500kg and Ranch 12/59 at the end.
€104.00 TTC
(104,00 € HT)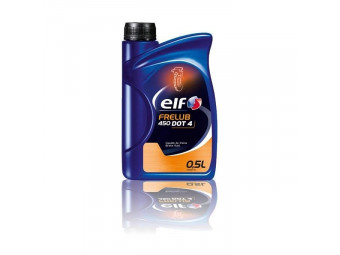 Dot 4 brake fluid - 500ml can. Non contractual photo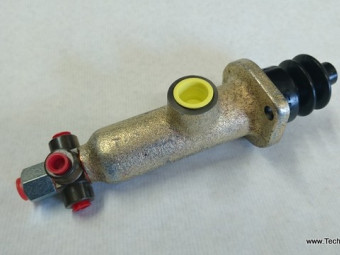 Complete master cylinder. Diameter 25.4 mm.Dovetail BreakUtility 500 kgNov. 57 => May 62P60 500 kgDec. 1959 => End of seriesRanch 1960
€105.00 TTC
(105,00 € HT)

Front and rear brake hose - 470 mm - Made in France - Simca 9 - 1200 until January 1953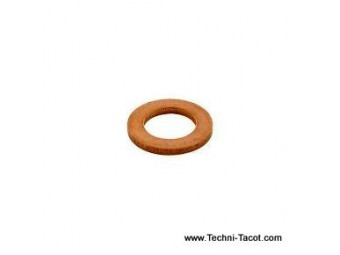 Copper gasket 10.5 x 20 thickness 1mm