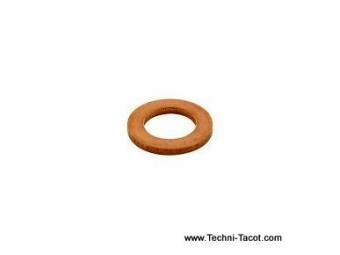 Copper gasket 13.50 x 20.50 th 1mm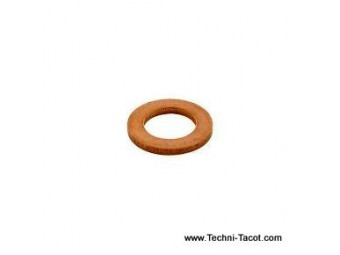 Copper gasket 10.5 x 20 thickness 1mm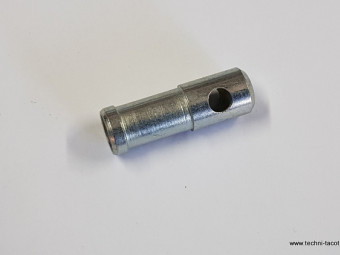 Metal fitting to be fitted with the brake reservoir rubber to prevent the tearing and accidental draining of the brake fluid reservoir.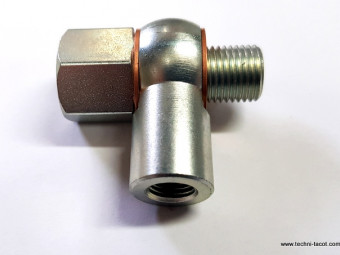 MASTER CYLINDER OUTLET CONNECTION WITH BANJOBolt M1 / 2 * 20F-F7 / 16 * 20FBanjo D15 F3 / 8 * 24F 84 °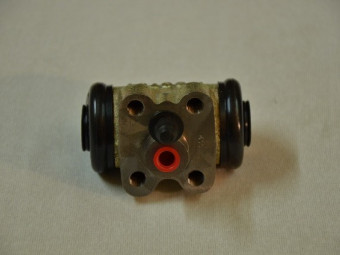 Front piston wheel cylinder 25.4mm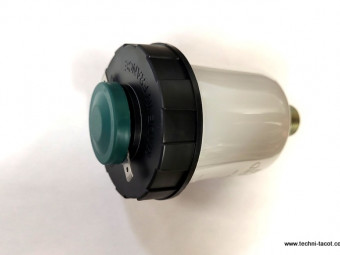 Brake fluid reservoir, translucent plastic. With cap, mounting bracket and electrical contact for low fluid level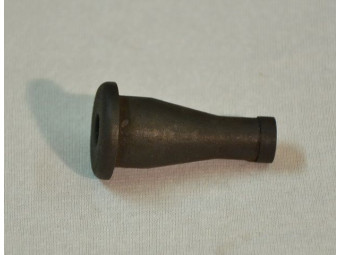 " Flexible connection for brake reservoir. (100% rubber compatible with lockheed and silicone) Must be fitted with the metal insert to prevent tearing and accidental emptying of the liquid reservoir. "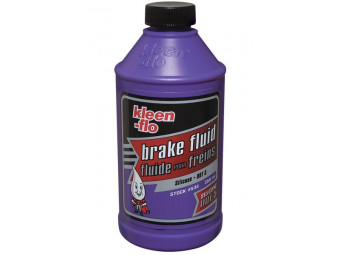 " DOT 5 100% silicone brake fluid - 1L can - Purple color - Do not mix with other types of brake fluids. The installation must be rinsed before changing the type of liquid. Photo not contractual. "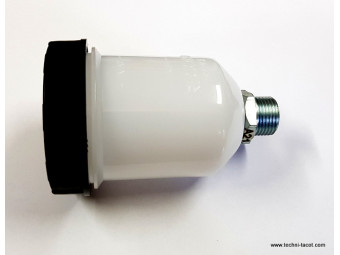 Brake fluid reservoir. Supplied with bracket, plug and 3/4 male connector 16 threads / p. External thread diameter = 18.5 mm. Delivered without caliper (fixing by the thread on the master cylinder). Lockeed and silicone compatible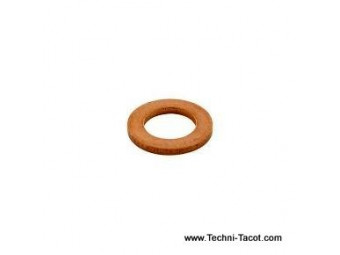 Copper gasket 24x19 mm thickness 1mm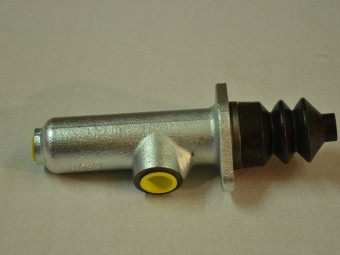 Complete master cylinder D 22 mm. For Simca V8 (Versailles, Chambord, Marly, Ariane 4 and Ariane 8 etc.) before April 1960. Output 1/2 20f / p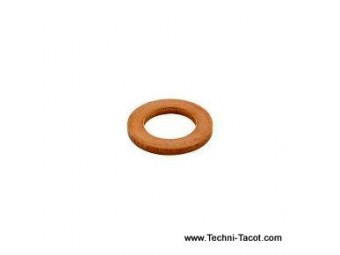 Copper gasket 11x17 mm thickness 1mm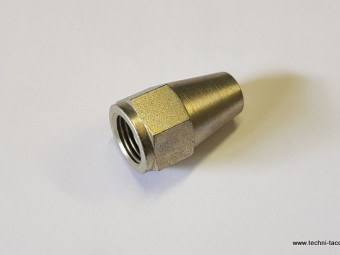 7/16 connection on 6.35 mm tube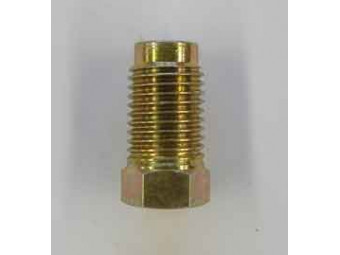 Rigid brake line nut. 7/16 or about 11 mm measured on the external thread and Ø hole for the tube = 6.35mm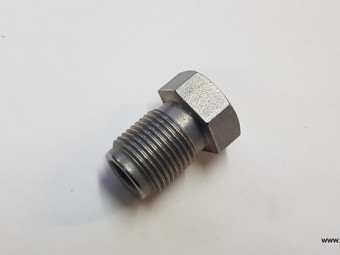 Male connector 12x100 on 6.35 mm pipe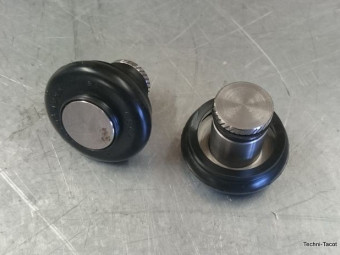 Complete repair kit for rear wheel cylinder in 19 mm. Supplied with pistons.