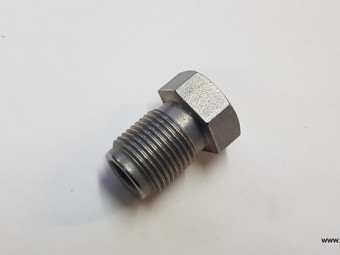 Male connector 12x100 on 6.35 mm pipe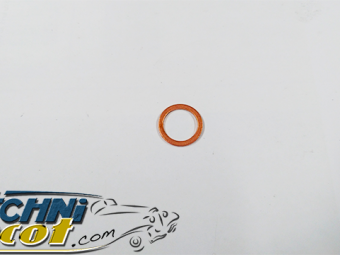 Copper gasket 10.2 x 13.5 mm thickness 1mm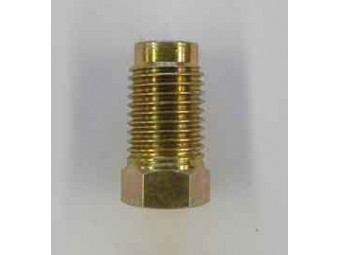 Rigid brake line nut. 3/8 x 24 threads / inch. Tube Ø 4.75 mm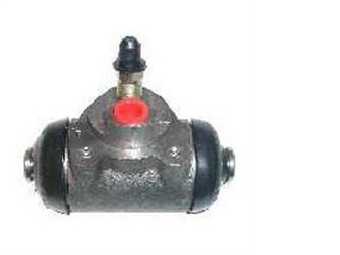 " Front brake cylinder. D 1" "1/4 (31.75 mm). Fits vehicles from July 54 but can be fitted on ALL models. Advantageously replaces cylinders in 1'1 / 8 (before 06 / 1954). More efficient braking. Sold individually (1 cylinder per wheel). Entry ...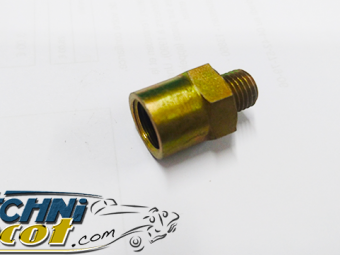 Braking adapter 1 / 2-20 UNF female by 3/8 24 male threads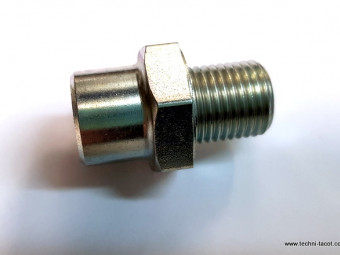 Adapter connection 1/2 UNF male - 7/16 UNF female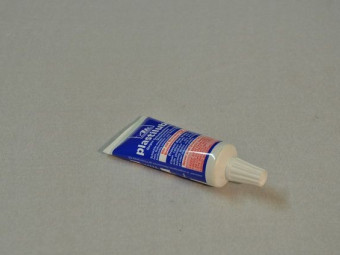 Tube of special braking grease (5gr), Lockheed DOT and silicone compatible, protects steel cylinder and piston parts, helps them slide, compatible with rubber parts.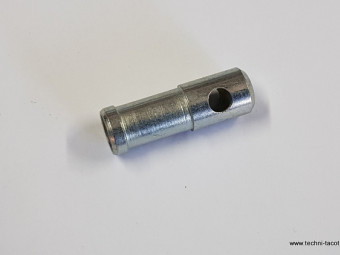 Metal fitting to be fitted with the brake reservoir rubber to prevent the tearing and accidental draining of the brake fluid reservoir.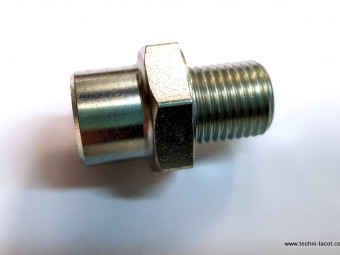 Adapter fitting 1/2 UNF Male - 1/2 UNF female with internal bicone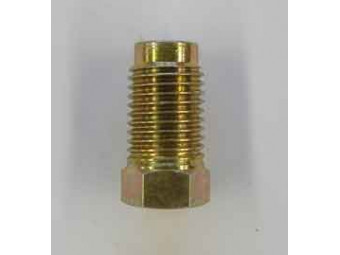 Rigid brake line nut. 7/16 or about 11 mm measured on the external thread and Ø hole for the tube = 6.35mm
Adapter fitting 7/16 Male - 7/16 female outgoing cone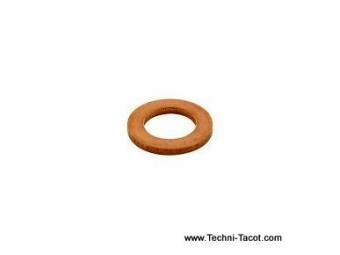 Copper gasket 13.50 x 20.50 th 1mm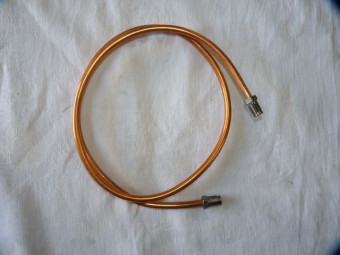 Brake line re-manufactured on request, only in copper diameter 6.35 mm. Provide model (length and 2 original end pieces)Shipping after receiving your model.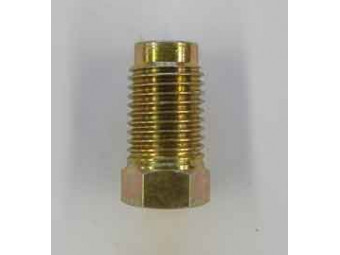 Rigid brake line nut. 1 / 2-20 UNF or Ø 12.5 mm - drilling for 6.35 mm tube (1/4 p)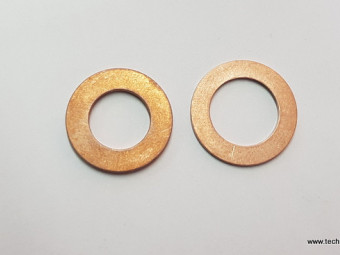 Set of 2 seals for hollow screw and banjo (for 1 cylinder)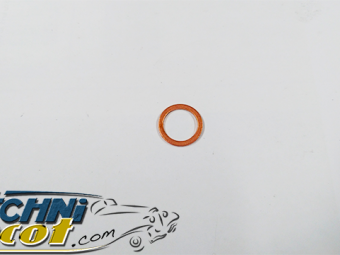 Copper gasket 13.1 x 18 mm thickness 1mm