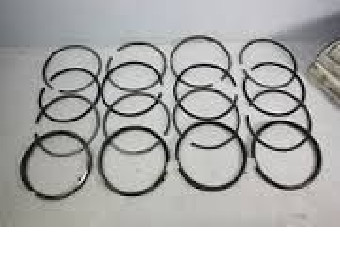 Set of 16 segments for 4 eyebolts dimension 85 mm - 668 or 671 Renault petrol engine.composition per piston:3 x compression in 3 mm1 x scraper in 4.5 mmPossibility of ordering in 85 mm (call us)
€124.85 TTC
(124,85 € HT)
Oil breather plug - Renault Goelette R2087 Fregate PrairieDelivered with seal - original Renault product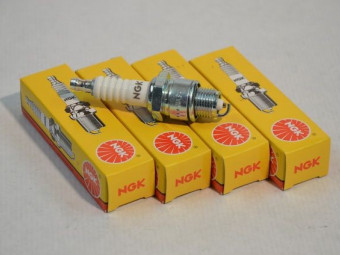 Set of 4 NGK spark plugs with std base (14 mm), Renault Fregate, Colorale, Prairie engine (side engine 603 and tumbled 668 or 671), R2087, Goélette, Galion, SG2 gasoline (engine 671 or 817) etc. Compatible with SP95 and SP98 fuels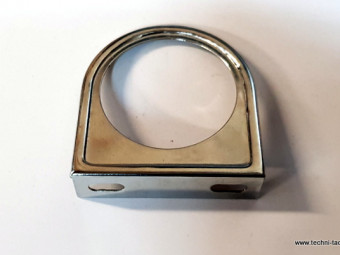 Chromed metal support for standard manometer D52 mm. Ready to fix.
Bosch High Voltage coil for ignition with platinum or electronic screws, voltage 12 V. Supplied with bracket.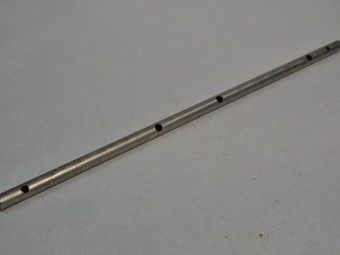 " Internal water pipe for cylinder head. Engine type 668, 671 (11 and 12hp), 817 (sg2 petrol) etc. Manufactured in stainless steel to eliminate corrossion problems. Supplied with assembly diagram. "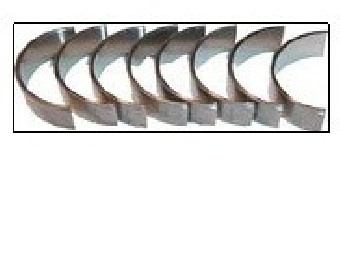 Set of 8 connecting rod bearings (with lubricating hole for the connecting rod) dimension 0.25 crankpin d 44.50 mm - Renault, Colorale, Goélette, R2087, Frégate, SG2, etc).Mounts on engine 668 - 11cv - 2L, 671 - 12cv - 2.2 L and Super Etendard ...
€191.00 TTC
(191,00 € HT)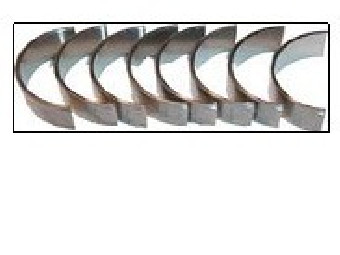 Jeu de 8 coussinets de bielle cote STD maneton d 52.00 mm - Fregate moteur 668 - 11cv - 2L (ancien stock neuf)
€277.70 TTC
(277,70 € HT)

" Oil pan gasket for Renault type 668 and 671 engines (Colorale, Goélette, R2087, Frégate, etc) "
Repair kit for SEV D100mm fuel pump. Fitted on Renault Frégate Prairie Goelette Galion. Please check the brand of your pump before ordering
Dark green engine paint RAL 6005 -Pot of 500 mlSuitable for engines, housings, gearboxes, differentials, brake drums and all parts subject to heating in cast iron, steel and light alloys.Direct application on degreased metal (or better, treated ...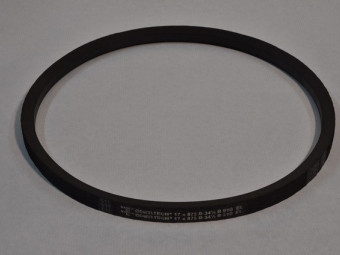 Belt for Renault type 668 and 671 engine (Colorale, Goélette, R2087, Frégate, etc) Assembly with water pump pulley D 147 mm - (We also have the belt for pulley 112 mm )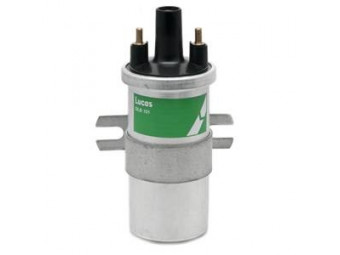 Branded ignition coil guaranteed for use with 6 V platinum-plated igniter (breakers). Impedance respected to prevent the breakers from becoming blue. Also works perfectly with electronic module or integral electronic igniter.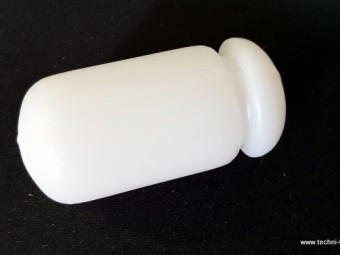 White plastic float. Used to replace ring gauge floats.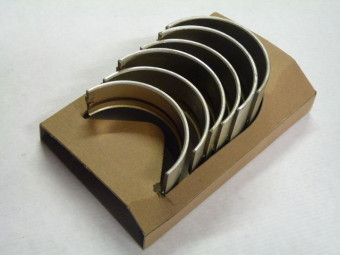 Set of 6 bearing shells STD dimension 56 mm Renault type 671 engine (Colorale, Goélette, R2087, Frégate, etc) Engine 668 and 671 and super Etendard 817 - 2.6 L p >
€255.00 TTC
(255,00 € HT)
Mot. Silicone gasket & self-extruding housing RTV K164     high-quality, heat-resistant silicone     base: modified oxime silicone (acid-free hardening system)