Set of 4 ECH valves Ø 34x9x112.7 - Citroen Traction 11D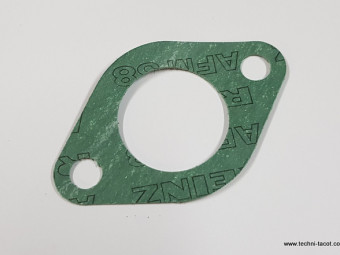 2 x paper gaskets for Solex 32 pbi carburetor base.Fixing center distance: 60 mmCentral passage: 32 mmTotal length: 78 mmwidth: 50mm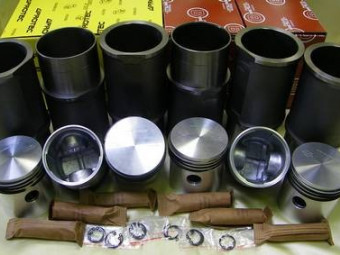 Set of 6 liners + 6 complete flat head pistons (segments, clips, pins) - Quality segments.Non contractual photo
€407.00 TTC
(407,00 € HT)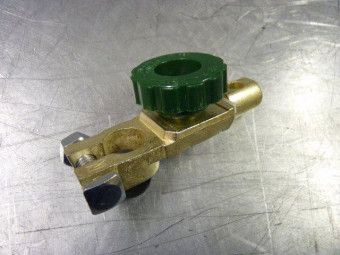 Battery isolator - used to electrically isolate the battery. To be placed on a terminal of the battery.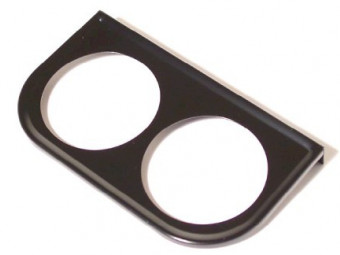 Metal support, black lacquered for standard manometer D52 mm. Ready to fix.
Ford RAL 5005 blue engine paint - 500 ml jarSuitable for engines, housings, gearboxes, differentials, brake drums and all parts subject to heating in cast iron, steel and light alloys.Direct application on degreased metal (or better, treated with ...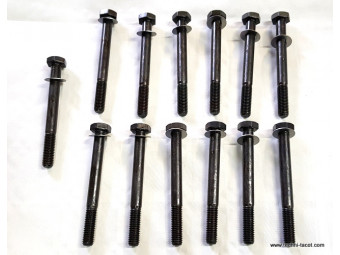 Set of 13 cylinder head screws 10x102x24 Perfo engine - Citroen Traction U23 HY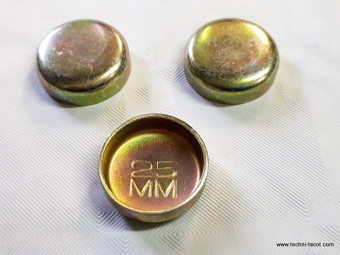 Set of 3 Ø25mm pellets only for cast iron cylinder head - Citroen Traction U23 HY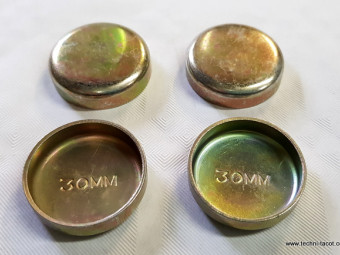 Set of 4 Ø30mm pellets only for cast iron cylinder head - Citroen Traction U23 HY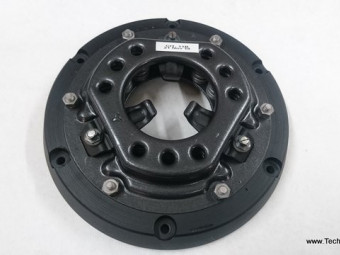 Clutch mechanism reconditioned, in standard exchange mounted on Citroën Traction engine, Type H, HY, U23 and derivatives. Complete disassembly, micro balling, surfacing and retaring of the pressure plate. p > (The sending is done after ...
€330.00 TTC
(330,00 € HT)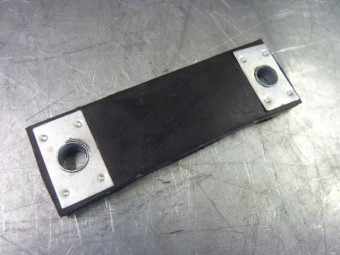 Suspension strap for exhaust. Robust construction, reinforced rubber, metal eyelets.92 mm center distance for M8 mm screws.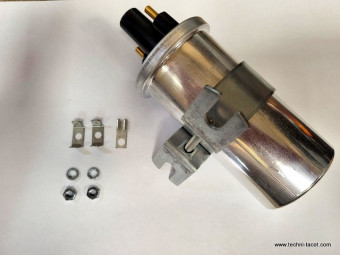 Ignition coil guaranteed for use with a 12 V platinum screw igniter (breakers). Impedance respected to prevent the breakers from bluing.Works perfectly also with electronic module or integral electronic igniter. (Non contractual photo)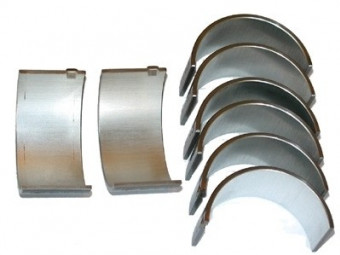 Set of 47.25 mm connecting rod bearings - dimension 0.75 mm - Citroen Traction 11D - HY - U23Mounts on engines equipped with bearing connecting rods.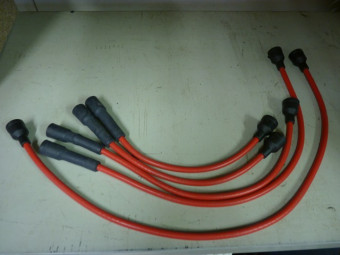 Ignition harness (5 wires) for Citroën Traction engine, U23. Highly recommended with electronic ignition.Wire with red silicone insulator, works with platinum screws or electronic ignition, current manufacture (not from old stocks).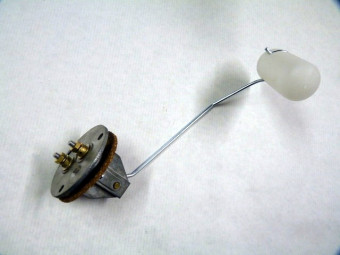 " Float fuel gauge. Adaptable model. Arm length approx. 160 mm. External diameter of plate 54 mm - fixing center distance 38 mm. Supplied with cork seal. 3-hole fixing. Internal resistance approx. 110 ohms. For 6-volt vehicle only. "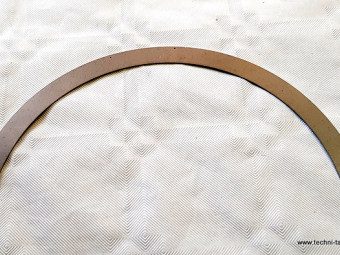 Sealing plate bearing cap 11CV PERFO - Citroen Traction U23 HY