6 or 12v 10A push button. Can be used to activate an electric fuel pump for a few seconds, for example.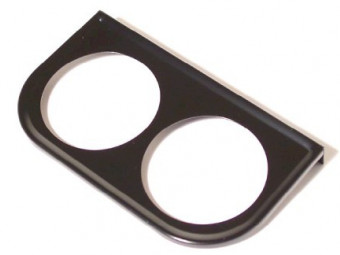 Metal support, black lacquered for standard manometer D52 mm. Ready to fix.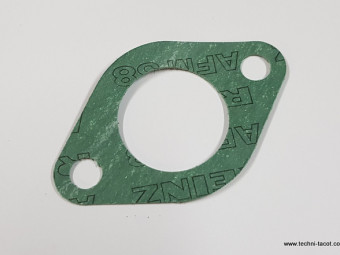 2 x paper gaskets for Solex 32 pbi carburetor base.Fixing center distance: 60 mmCentral passage: 32 mmTotal length: 78 mmwidth: 50mm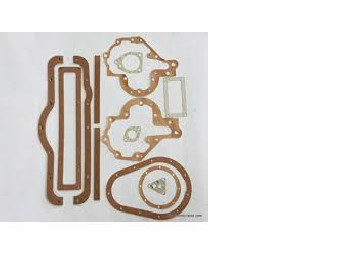 gasket kit (without cylinder head gasket) - Renault engine 603 side 85Please note that there are several versions depending on the type of 603. Check the shape with the photo and in particular the igniter passage hole located at the edge of half ...
€124.92 TTC
(124,92 € HT)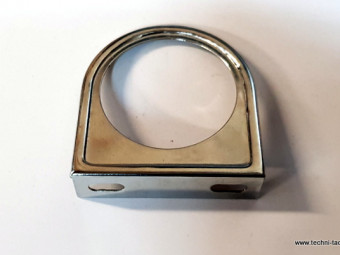 Chromed metal support for standard manometer D52 mm. Ready to fix.
Reinforced collar for exhaust - Ø 64-67 mmRobust French manufacturing

Oil breather plug - Renault Goelette R2087 Fregate PrairieDelivered with seal - original Renault product
Water pump complete with Ø 112 pulley for 17mm belt - is mounted on tumbled engine 668 or 671 Renault Frégate, Prairie, Colorale, R2087, Goélette, Galion, SG2 12cv, and derivatives. Ø 60 mm (cannot be mounted on type 817 - 2.6L engine). The pump ...
€210.00 TTC
(210,00 € HT)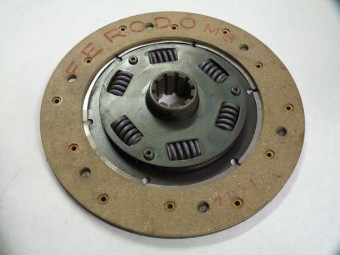 Clutch disc reconditioned, in standard exchange for Renault Prairie, Colorale, R2087, Goélette, 1000kg and derivatives. Complete disassembly, micro-blasting and painting. (The sending is done after receipt of the used mechanism, not ...
€116.00 TTC
(116,00 € HT)

2 seals for rocker shaft. Mounts for Renault gasoline engine 668, 671, 817, mounted on Frégate, Prairie, R2087, SG2, Goélette and derivatives.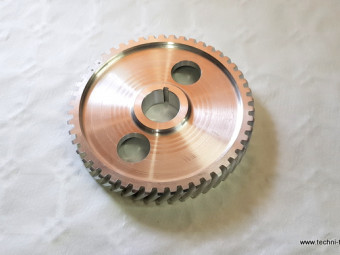 Pignon de distribution en aluminium 50 dents pour moteur renault 668,671 et 817, Frégate 11 et 12cv, Prairie 11 et 12cv, Goélette, Galion, R2087, Sg2 essence, et dérivés. Ne convient ni aux moteurs 14cv - 603 ("85 latéral"); ni aux diesels.  
€115.00 TTC
(115,00 € HT)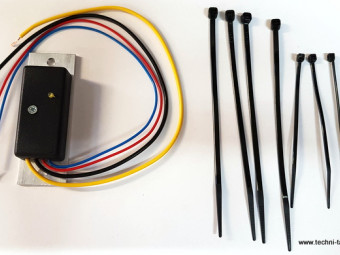 Electronic ignition assistance module. Allows for more energetic spark plug ignition, improved starting, smoother pick-up, helps reduce fuel consumption and consequently pollution.The breakers (platinum-plated screws) are left in place - the ...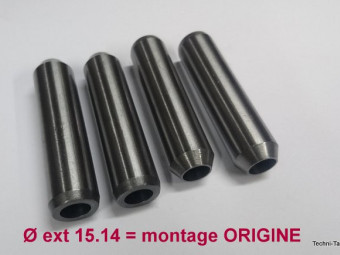 Set of 4 valve guides (cast iron) dimensions approx. 61 x Ø 15.14 - Ø int 9 mm - ADM and ECH - Fitting on gasoline engine 668 - 671 - 817 Renault. Suitable for cylinder heads fitted with 2 rocker arms separated by the central greasing tee.French ...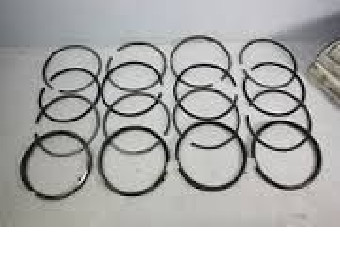 Set of 16 segments for 4 pistons, special dimension 85.50 mm reaming - 668 or 671 Renault petrol engine.composition per piston:3 x compression in 3 mm2 x scraper in 4.5 mmPossibility of ordering in 85 mm (call us)
€133.25 TTC
(133,25 € HT)
8 mm fuel hose sold by the meter.
Black paint - 500 ml jarSuitable for engines, housings, gearboxes, differentials, brake drums and all parts subject to heating in cast iron, steel and light alloys.Direct application on degreased metal (or better, treated with our Phosprim 4090), ...