" Oil pan gasket for Renault type 668 and 671 engines (Colorale, Goélette, R2087, Frégate, etc) "
Black paint - 500 ml jarSuitable for engines, housings, gearboxes, differentials, brake drums and all parts subject to heating in cast iron, steel and light alloys.Direct application on degreased metal (or better, treated with our Phosprim 4090), ...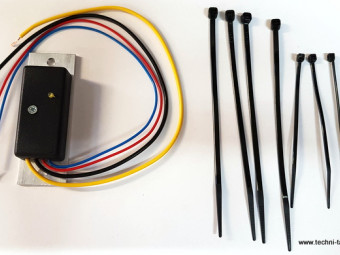 Electronic ignition assistance module. Allows for more energetic spark plug ignition, improved starting, smoother pick-up, helps reduce fuel consumption and consequently pollution.The breakers (platinum-plated screws) are left in place - the ...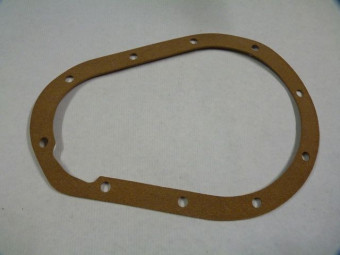 " Timing cover gasket for Renault type 668 and 671 engines (Colorale, Goélette, R2087, Frégate, etc) "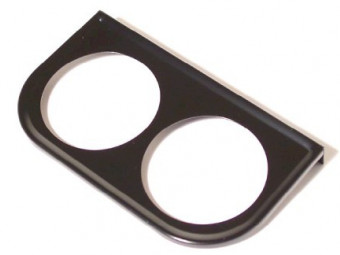 Metal support, black lacquered for standard manometer D52 mm. Ready to fix.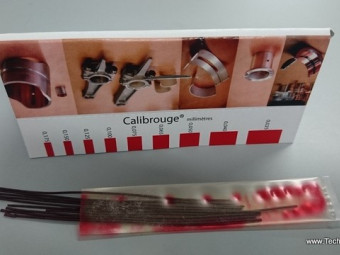 "Plastigage"The Calibrouge ("plastigage or plastigauge") is a simple and practical tool for measuring the clearances of your bearings. Range of use: operating clearance from 0.025 to 0.175 mm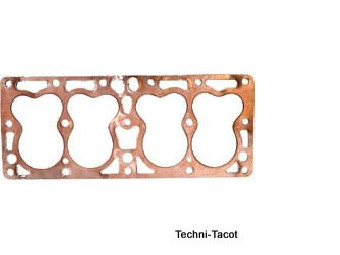 Head gasket - Renault lateral 85 - 603.Please note that there are several versions depending on the type of 603. Check the shape with the photo and in particular the igniter passage hole located at the edge of half of the long length.
€156.00 TTC
(130,00 € HT)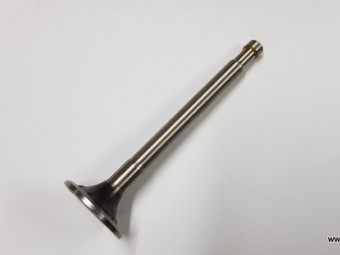 Exhaust valve 35 x 9 long 116 mm for Renault Fregate engine and derivatives (used part)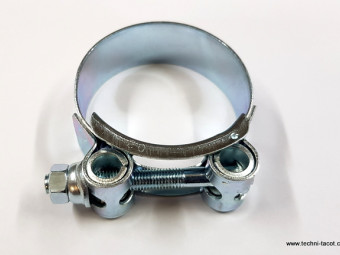 Reinforced collar for exhaust - Ø 52.55 mmRobust French manufacturing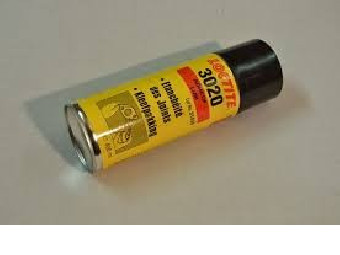 Sealing spray varnish to be sprayed on both sides of a cylinder head gasket. Improves sealing, essential with solid copper gaskets (any thickness)
Mano "OS" Tachometer 0 to 5000 rpm for 4-cylinder petrol engine. Connects to the "break" terminal on the ignition coil. 52 mm recess on the pressure gauge side. delivered with lighting. for negative to ground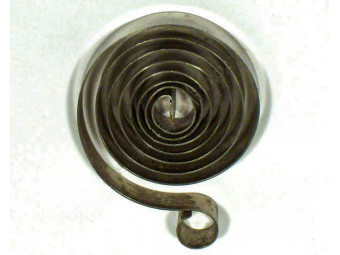 Thermostatic spring to be mounted on the exhaust manifold. For Renault Frégate, R2087; Goélette, Colorale, Prairie and derivatives etc.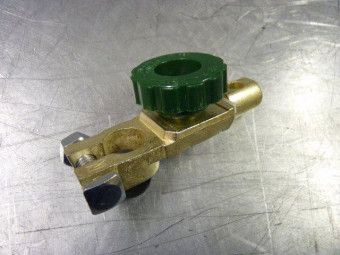 Battery isolator - used to electrically isolate the battery. To be placed on a terminal of the battery.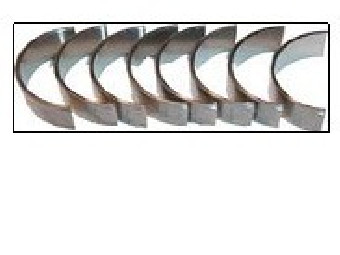 Set of 8 connecting rod bearings dimension 0.25 crankpin d 54.75 mm - Renault, Colorale, Goélette, R2087, Frégate, Sg2, etc).668 and 671 engine and super standard 817 - 2.6 L
€318.00 TTC
(265,00 € HT)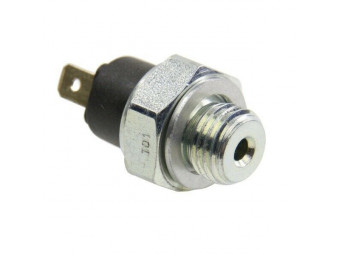 Oil pressure switch for Renault Fregate, Colorale, Prairie (side engine 603 and tumbled 668 or 671), R2087, Goelette, Galion, SG2 petrol engine (engine 671 or 817). Thread 14x150.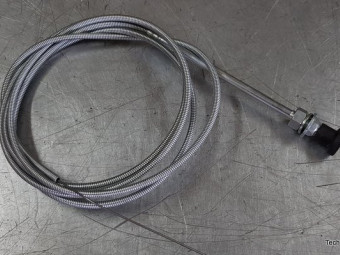 choke pull - with black button