Water pump complete with Ø 112 pulley for 17mm belt - is mounted on tumbled engine 668 or 671 Renault Frégate, Prairie, Colorale, R2087, Goélette, Galion, SG2 12cv, and derivatives. Ø 60 mm (cannot be mounted on type 817 - 2.6L engine). The pump ...
€222.00 TTC
(222,00 € HT)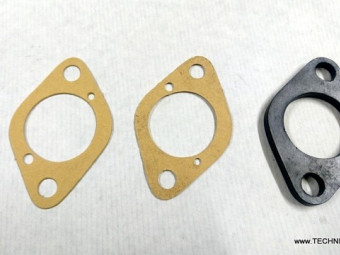 kit 2 joints papier + cale thermique pour embase de carburateur Solex 32 pbi.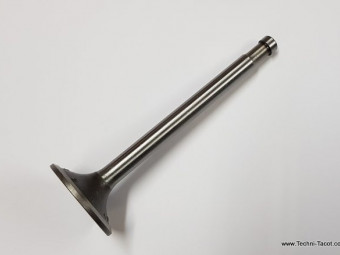 Inlet valve 39.5 mm for Renault Fregate Transfluide engine ONLY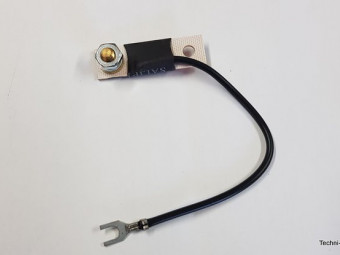 This module allows the use of 6V pressure gauges on a 12V vehicle (negative to ground). Mounts on a temperature gauge, pressure, fuel gauge, ...Very practical, it is fixed directly on the supply terminal of the pressure gauge thanks to a hole ...
Head for Ducellier distributor: Interlocking inside the head = 65 mm, outside about 72 mm.To be assembled with breakers 1 237 013 808, and ducellier finger.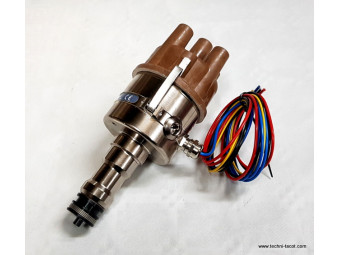 Electronic ignition for 12V vehicle - 123 Programmable Ignition (123 Tune) for 4 cylinder engine.Installs in place of your original model. Everything is integrated in the body of the igniter (no remote box).Supplied with adjustment and assembly ...
€468.00 TTC
(390,00 € HT)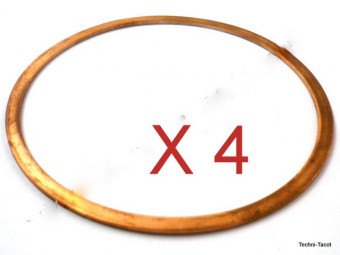 Set of 4 base gaskets (sleeve Ø 93 mm) all copper thickness 1.05 mm (approximately) for Renault type 671 engine (Colorale, Goélette, R2087, Frégate, etc.)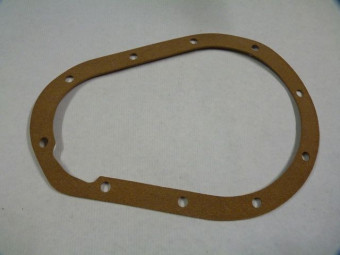 " Timing cover gasket for Renault type 668 and 671 engines (Colorale, Goélette, R2087, Frégate, etc) "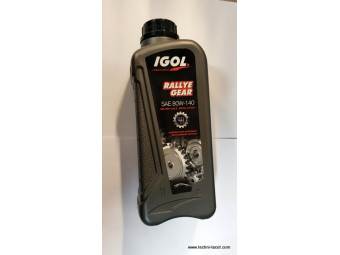 Viscosity index 80 - 140API GL-4(Not suitable for Peugeot type screw axles)
8 mm fuel hose sold by the meter.
Set of 16 segments for 4 pistons dimension Ø 72 mm - Simca 9 or Aronde enginecomposition per plunger:4 x fire segment 2.5 mm4 x compression in 2.5 mm4 x compression in 3 mm4 x scraper in 4 mmPossibility to order in 85 mm (call us) - ...
Solex 32 pbic carburetor gaskets kit - accelerator pump diaphragm included (Colorale, Goélette, R2087, Frigate, etc) Version with manual starter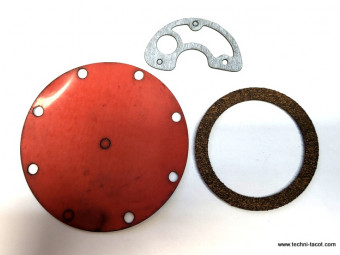 Reduced repair kit for SEV D100mm fuel pump. Fitted on Renault Frégate Prairie Goelette Galion. Please check the brand of your pump before ordering
Mano "OS" Tachometer 0 to 5000 rpm for 4-cylinder petrol engine. Connects to the "break" terminal on the ignition coil. 52 mm recess on the pressure gauge side. delivered with lighting. for negative to ground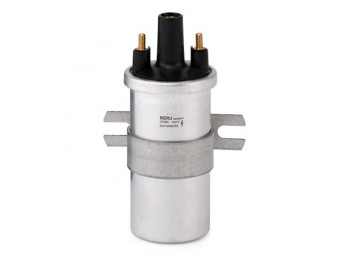 Bosch, NGK or Béru High Performance type ignition coil, guaranteed for use with:- 6 V platinum-plated screw igniter (breakers),- electronic ignition type 123 ignition,- platinum screw igniter + electronic amplification module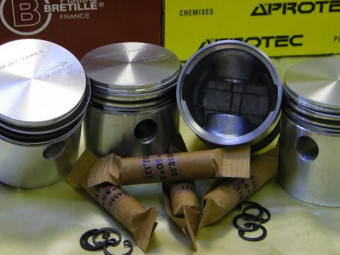 set of 4 pistons Ø 86.50 mm - Renault lateral motor
€828.00 TTC
(690,00 € HT)