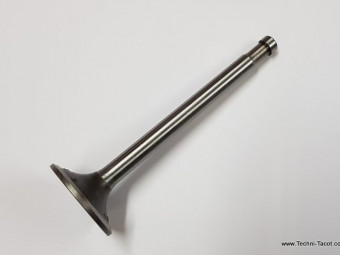 38.5 mm inlet valve for Renault Fregate engine (except Transfluide) Schooner Prairie and derivatives
8 mm fuel hose sold by the meter.
Gasket kit for high engine Renault type 668 and 671 (11 and 12hp) (Colorale, Goélette, R2087, Frégate, etc.) .Current quality manufacturing. Includes:- cylinder head gasket,- rocker cover gasket,- 8 seals for valve stem,- 2 ADM / ECH manifold ...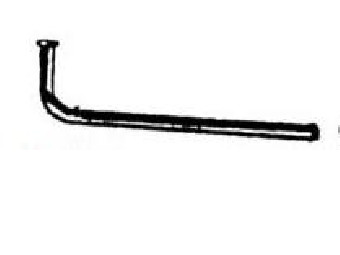 Exhaust manifold tube for Renault Colorale, Prairie, Goélette, R2087 and derivatives.(Depending on the version, the assembly may require adaptation)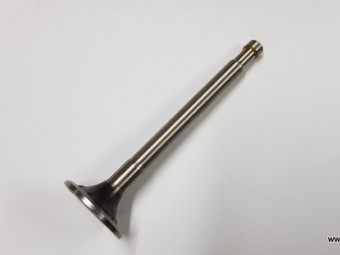 Exhaust valve 35 x 9 long 116 mm for Renault Fregate engine and derivatives (used part)
6 or 12v 10A push button. Can be used to activate an electric fuel pump for a few seconds, for example.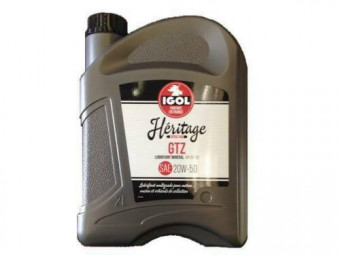 5 l can (non contractual photo) - Viscosity: 20W-50BenefitsHéRITAGE GTZ mineral oil.Multigrade lubricant for Gasoline and Diesel engines, made from severely refined mineral bases and additives suitable for older engines. The anti-wear additive ...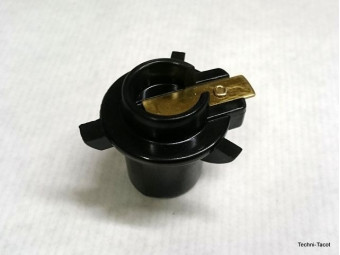 Finger for Ducellier distributor equipped with a 65mm headMounts with Ducellier 65 mm head
Clutch mechanism reconditioned, in standard exchange. Fitted on Renault Colorale, Prairie, Goélette, Galion, R2087 and derivativesComplete disassembly, micro balling, surfacing and retaring of the pressure plate.(The sending is done after receipt ...
€420.00 TTC
(420,00 € HT)

Head for Ducellier distributor: Interlocking inside the head = 65 mm, outside about 72 mm.To be assembled with breakers 1 237 013 808, and ducellier finger.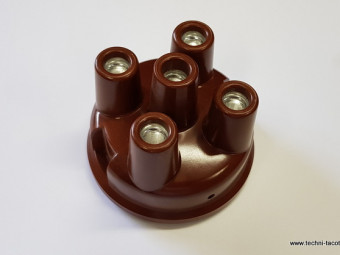 Head for SEV igniter: Interlocking inside the igniterØ socket 58 mm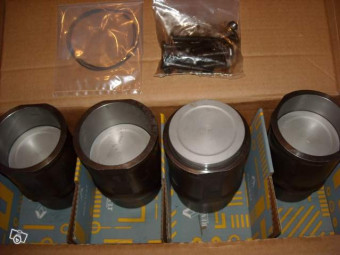 " Kit 4 barrels / pistons for Renault type 668 engine (Colorale, Goélette, Frégate, etc) Standard engine, 11hp. Bore 85 base 91mm. Composed of 4 pistons with segments, pins and circlips, 4 liners. New period stock. NON-contractual PHOTO. "
€249.58 TTC
(249,58 € HT)
Electronic ignition for 12V vehicle - 123 Programmable Ignition (123 Tune) for 4 cylinder engine.Installs in place of your original model. Everything is integrated in the body of the igniter (no remote box).Supplied with adjustment and assembly ...
€350.00 TTC
(350,00 € HT)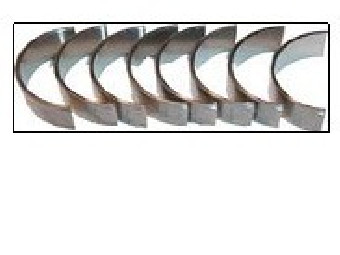 Jeu de 8 coussinets de bielle cote STD maneton d 52.00 mm - Fregate moteur 668 - 11cv - 2L (ancien stock neuf)
€277.70 TTC
(277,70 € HT)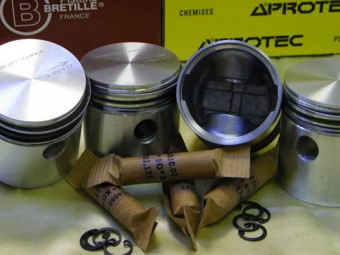 Set of 4 piston Ø 86.00 mm - Renault lateral motor
€598.62 TTC
(598,62 € HT)

Bosch High Voltage coil for ignition with platinum or electronic screws, voltage 12 V. Supplied with bracket.