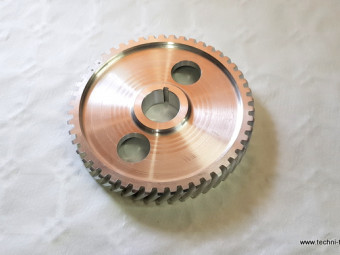 50-tooth aluminum timing pinion for Renault 668,671 and 817 engines, Frégate 11 and 12cv, Prairie 11cv, Goélette, Galion, R2087, Sg2 gasoline, and derivatives.Not suitable for 14hp - 603 ("85 lateral") engines; nor to diesels.
€102.50 TTC
(102,50 € HT)
Ford RAL 5005 blue engine paint - 500 ml jarSuitable for engines, housings, gearboxes, differentials, brake drums and all parts subject to heating in cast iron, steel and light alloys.Direct application on degreased metal (or better, treated with ...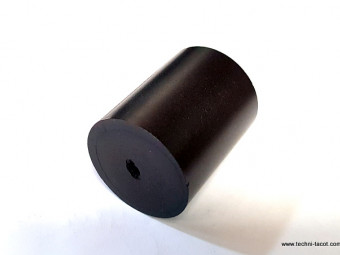 Float in synthetic material resistant to current fuels. Used to replace the cork floats on the fuel gauge Length: 1.40" Diameter: 1.14"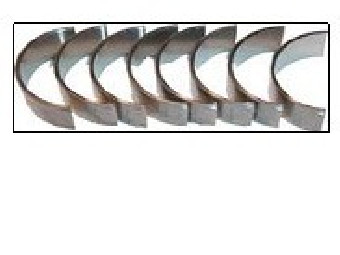 Set of 8 connecting rod bearings dimension 0.25 crankpin d 51.75 mm - Fregate engine 668 - 11cv - 2L
€236.67 TTC
(236,67 € HT)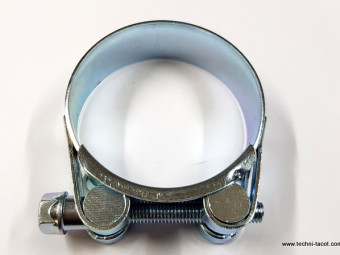 Reinforced collar for exhaust - Ø 64-67 mmRobust French manufacturing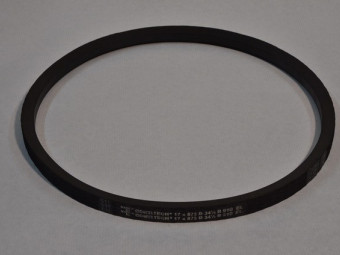 Belt for Renault type 668 and 671 engine (Colorale, Goélette, R2087, Frégate, etc) Assembly with water pump pulley D 112 mm - (We also have the belt for 147 mm pulley )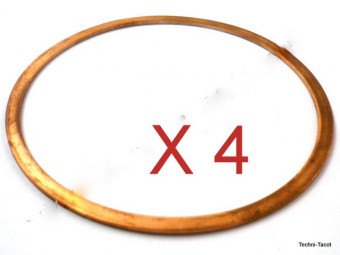 Set of 4 base gaskets (sleeve Ø 93 mm) all copper thickness 1.05 mm (approximately) for Renault type 671 engine (Colorale, Goélette, R2087, Frégate, etc.)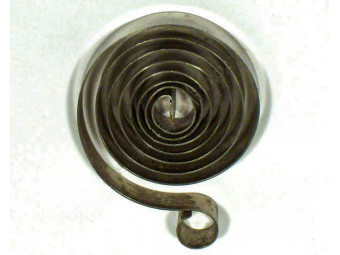 Thermostatic spring to be mounted on the exhaust manifold. For Renault Frégate, R2087; Goélette, Colorale, Prairie and derivatives etc.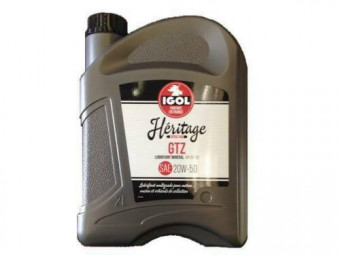 5 l can (non contractual photo) - Viscosity: 20W-50BenefitsHéRITAGE GTZ mineral oil.Multigrade lubricant for Gasoline and Diesel engines, made from severely refined mineral bases and additives suitable for older engines. The anti-wear additive ...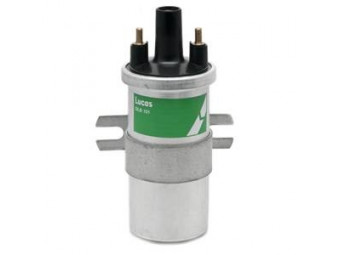 Ignition coil guaranteed for use with a 12 V platinum screw igniter (breakers). Impedance respected to prevent the breakers from bluing.Works perfectly also with electronic module or integral electronic igniter. (Non contractual photo)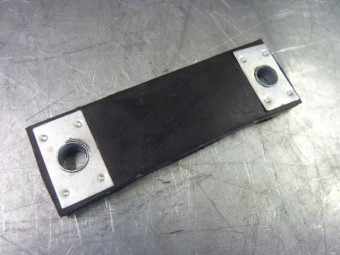 Suspension strap for exhaust. Robust construction, reinforced rubber, metal eyelets.92 mm center distance for M8 mm screws.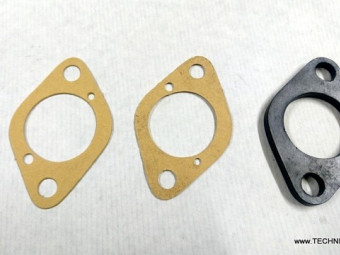 kit 2 joints papier + cale thermique pour embase de carburateur Solex 32 pbi.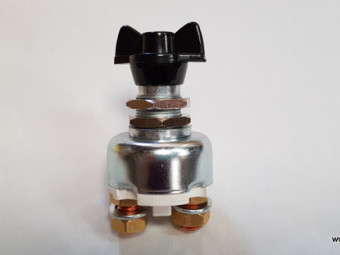 Coupe batterie - permet d'isoler électriquement la batterie.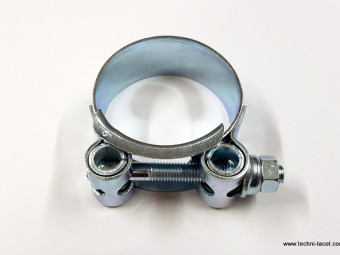 Reinforced collar for exhaust - Ø 44-47 mmRobust French manufacturing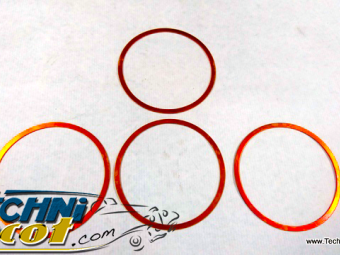 Set of 4 base gaskets (sleeve Ø 91mm) all copper 1.10 mm thick (approximately) for Renault type 671 engine (Colorale, Goélette, R2087, Frégate, etc.)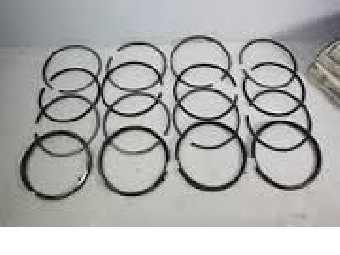 Set of 16 segments for 4 pistons dimension Ø 72 mm - Simca 9 or Aronde enginecomposition per plunger:4 x fire segment 2.5 mm8 x compression in 3 mm4 x scraper in 4 mmPossibility to order in 85 mm (call us) - Non-contractual photo
€103.00 TTC
(103,00 € HT)