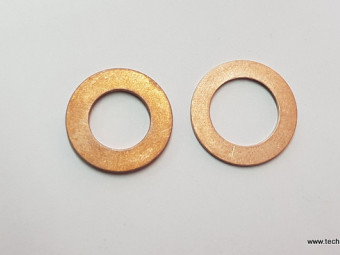 Set of 2 seals for STOP LONG contactor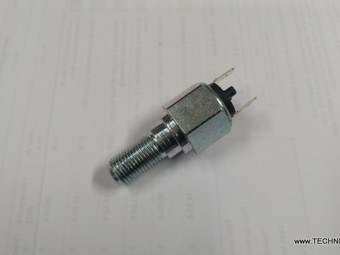 " Brake switch. STOP light function - compatible with synthetic liquid type" "lockheed" "Dot 3 and 4. If using 100% silicone liquid: Choose this other reference 1/2 - 20 thread / inch thread "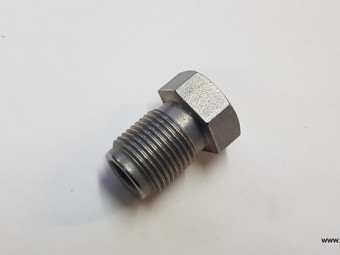 Male connector 12x100 on 6.35 mm pipe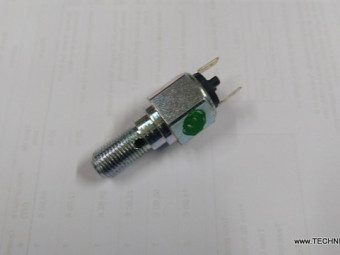 Brake switch. STOP light function. 100% silicone liquid and LHM compatible1/2 - 20 thread / inch thread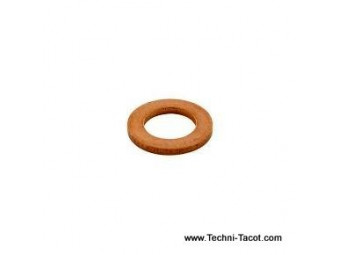 Copper gasket 20x11.50 mm thickness 1mm

Brake fluid reservoir. Supplied with bracket, plug and 3/4 male connector 16 threads / p. External thread diameter = 18.5 mm. Delivered without caliper (fixing by the thread on the master cylinder). Lockeed and silicone compatible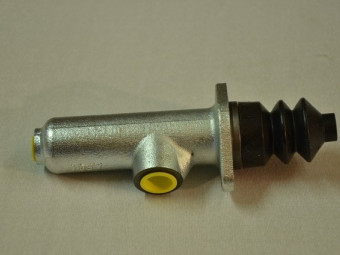 Complete master cylinder D 22 mm. For Peugeot 403 - 03/56 to 04/62Output 1/2 20f / p.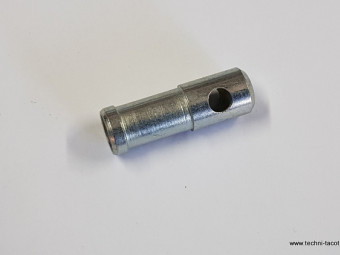 Metal fitting to be fitted with the brake reservoir rubber to prevent the tearing and accidental draining of the brake fluid reservoir.

LEFT REAR wheel brake cylinder.403 Utility and LgasolineJul. 1956 =>End of series403 Diesel utilityOct. 1959 =>End of series403 L dieselNov. 1959 =>End of series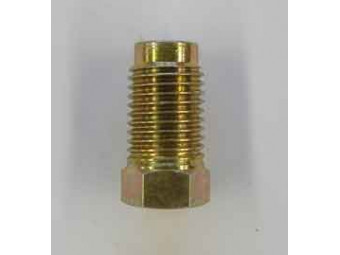 Rigid brake line nut. 7/16 or about 11 mm measured on the external thread and Ø hole for the tube = 6.35mm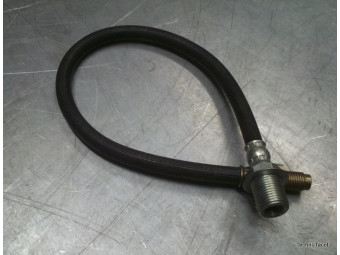 Rear brake hose for Peugeot 403 all models - Length 493 mm

Rear wheel cylinder d 25.4mm, inclined pipe inlet 7/16. Exiting cone visible at the bottom of the liquid inlet on the cylinder.Non contractual photo.

Necessary reconditioning for 1 front wheel cylinder. Diameter 28.57 mm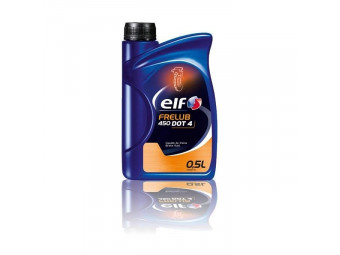 Dot 4 brake fluid - 500ml can. Non contractual photo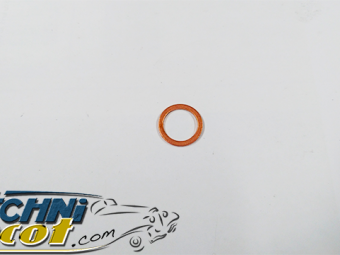 Copper gasket 13.1 x 18 mm thickness 1mm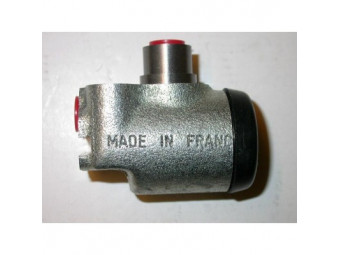 Single piston cylinder with bleeder for front wheel - Peugeot 403 all models - Ø 28.57 mm. Upper left or right mounting - (2 upper cylinders and 2 lower cylinders are needed to equip the front of a 403) - NON CONTRACTUAL photo.