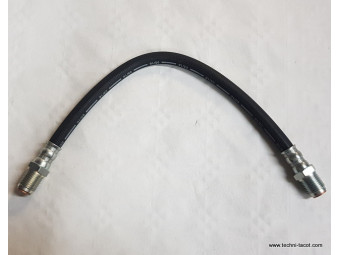 Front brake hose length 470 mm. (Attention according to assembly exists in length 380 mm (available on the Shop)Traction 7.11 and 15 hp - U23 and HY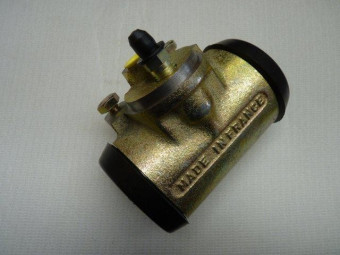 Rear brake cylinder d 44.50 mm (1'3 / 4). French made
€113.00 TTC
(113,00 € HT)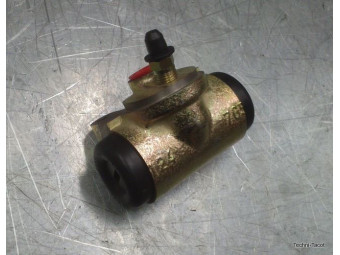 Rear brake cylinder d 28.57 mm (1'1 / 8). French made
€107.00 TTC
(107,00 € HT)

Repair kit for 38.1 mm master cylinder.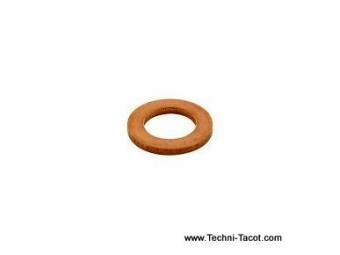 Copper gasket 13.50 x 20.50 th 1mm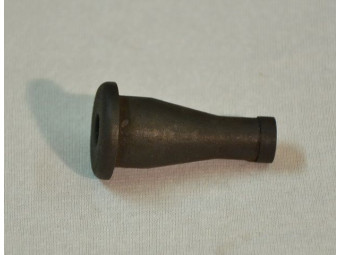 " Flexible connection for brake reservoir. (100% rubber compatible with lockheed and silicone) Must be fitted with the metal insert to prevent tearing and accidental emptying of the liquid reservoir. "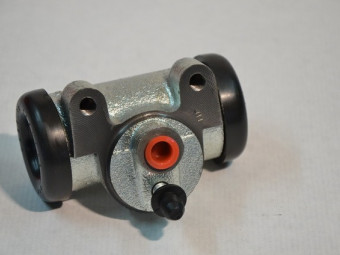 Front brake cylinder d 34.93 mm (1'3 / 8). French made

Tailor-made flexible front or rear fein. A simple call will allow us to determine your type of hose and its length.Same price as a standard model. Citreon HY, type H, HZ, HW.Non-contractual image.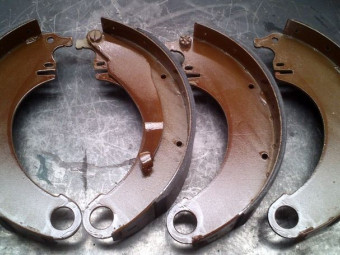 Set of 4 relined brake shoes (Ar) in standard exchange for Citroen U23. Microblasting, varnish, industrial bonding of friction. Strong adhesion.Eliminates the problem of rivets that could damage the drums. Shipping upon receipt of worn parts.Non ...
€188.33 TTC
(188,33 € HT)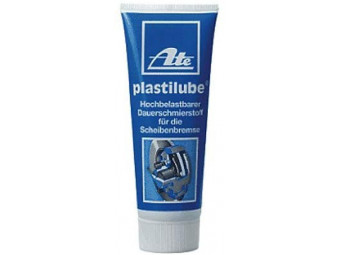 Tube of special braking grease (75 ml). ATE's Plastilube is used to lubricate the guide faces on calipers and brake linings and to protect them against corrosion.Note: The friction surfaces of the brake pads must not be coated with ATE Plastilube!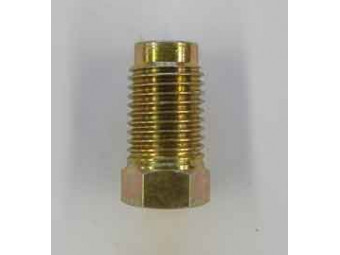 Rigid brake line nut. 1 / 2-20 UNF or Ø 12.5 mm - drilling for 6.35 mm tube (1/4 p)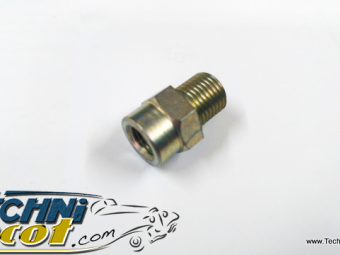 Adaptateur freinage  1/2-20 UNF mâle par 3/8 24 filets femelle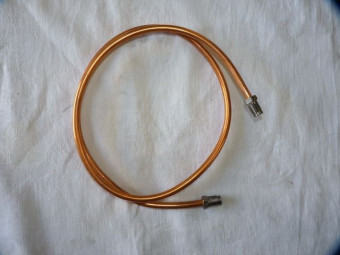 Brake line remanufactured on request, only in copper diameter 6.35 mm. Provide model (length and 2 original tips)Shipping after receipt of your model.
€128.00 TTC
(128,00 € HT)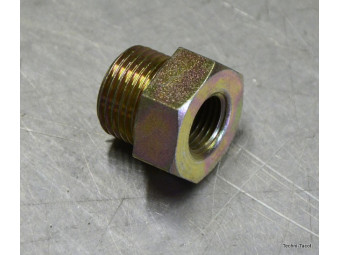 Adapter for master cylinder with 18 mm inlet (3/4 - 16 thread) Renault Colorale, Goélette and derivatives.Mounts on the liquid inlet (coming from the tank) and allows the supply tube to be connected to the VERTICAL. The tube must be fitted with a ...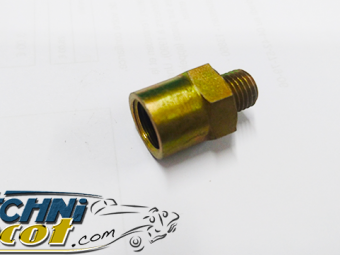 Braking adapter 1 / 2-20 UNF female by 3/8 24 male threads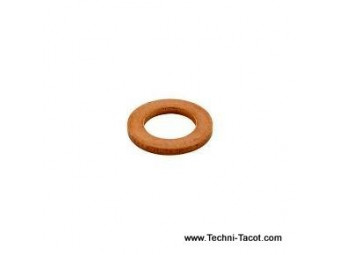 Copper gasket 16 x 21 1.5mm thick