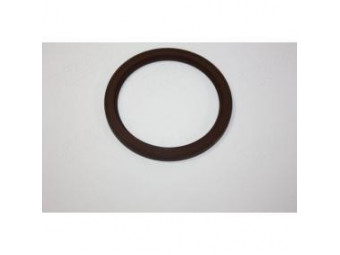 Bague étanche spi côté distribution pour compléter la pochette de joints moteur Simca FLASH : dimension 35 x 52 Types moteurs306 (6cv)     301 -(7cv) 301 S (7cv) Cylindrée 1 089 cm3 1 290 cm3 Alésage (mm) 68 74 Course (mm) 75 75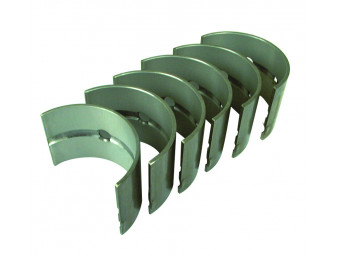 coussinet palier STD - Simca 9 - Aronde - 1951-568 - 1200 cm3
€187.50 TTC
(187,50 € HT)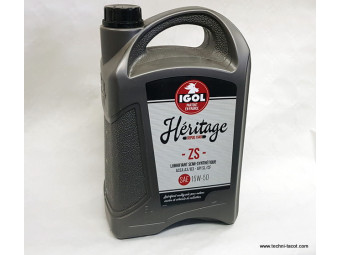 Can of 5 L.Viscosity: 15W-50BenefitsHéRITAGE ZS semi-synthetic oil.Multigrade lubricant for gasoline engine of tourism, reinforced with synthetic bases, particularly adapted to the old engines, gasoline or diesel, equipped with an oil filter - ...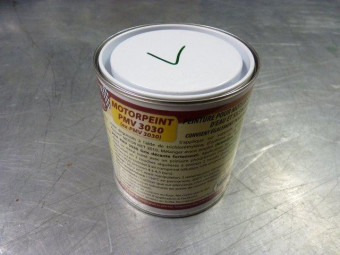 Engine red paint -Pot of 500 mlSuitable for engines, housings, gearboxes, differentials, brake drums and all parts subject to heating in cast iron, steel and light alloys.Direct application on degreased metal (or better, treated with our Phosprim ...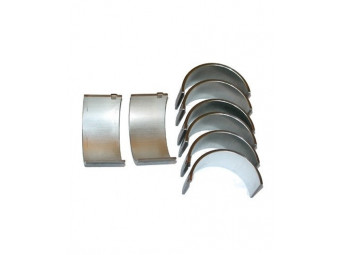 coussinet bielle 0.25 - Ø 39.75 mm - Simca 9 - Aronde 1951-56
€150.00 TTC
(150,00 € HT)
Head for Ducellier distributor: Interlocking inside the head = 65 mm, outside about 72 mm.To be assembled with breakers 1 237 013 808, and ducellier finger.
Flotteur en matériau de synthèse résistant aux carburant actuels. Permet de remplacer les flotteurs en liège des jauge à carburant
Ignition harness (5 wires) for Renault type 668 or 671 engine (Colorale, Goélette, R2087, Frégate, etc). Highly recommended with electronic ignition. Wire with red silicone insulator, works with platinum screws or electronic ignition, current ...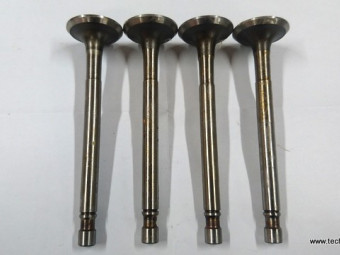 valve x set of 4 - Ø 29 x 8 x 107 - exhaust - Simca Aronde P60 Ariane Flash engine
€127.50 TTC
(127,50 € HT) €310.00 TTC
(310,00 € HT)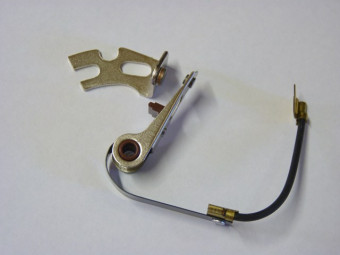 Set of breakers for Ducellier distributor For Renault Prairie, R2087, Goélette and derivatives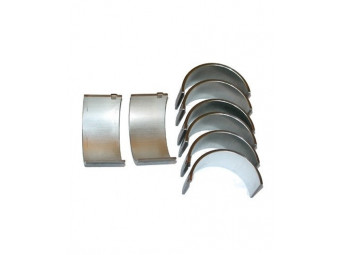 coussinet bielle 0.25 - Ø 39.75 - Simca Aronde RUSH 6cv - 1090 cm3
€180.00 TTC
(180,00 € HT)
Peinture vert moteur -Pot de 500 ml Convient pour moteurs, carters, boîtes de vitesses, différentiels, tambours de frein et toute pièces soumises à échauffement en fonte, acier et alliages légers. Application directe sur métal dégraissé (ou ...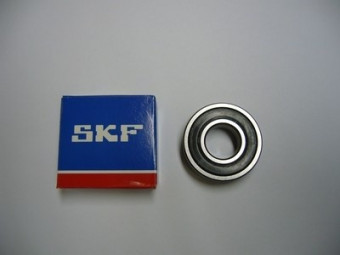 Bearing - 17x40x12 waterproof (often used on dynamo, water pump, flywheel center, etc.). Check with the dimensions of your bearing.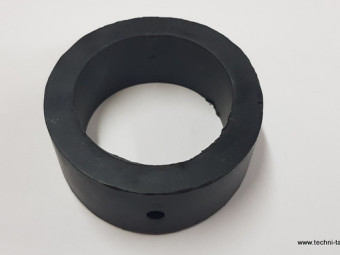 Sangle de suspension pour échappement. Fabrication robuste, caoutchouc armé, oeillets métalliques. entraxe 92 mm pour vis M8 mm.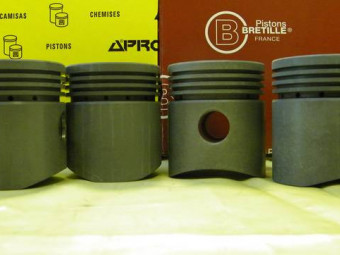 Set of 4 piston Ø 75.00 mm - Simca Aronde P60 - Flash and RushSupplied complete with pins - segments - clips
€570.00 TTC
(570,00 € HT)