 €164.95 TTC
(137,46 € HT)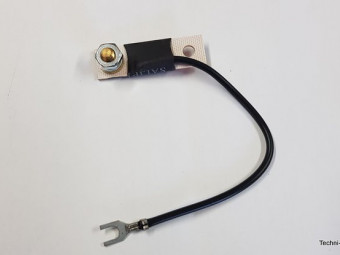 This module allows the use of 6V pressure gauges on a 12V vehicle (negative to ground). Mounts on a temperature gauge, pressure, fuel gauge, ...Very practical, it is fixed directly on the supply terminal of the pressure gauge thanks to a hole ...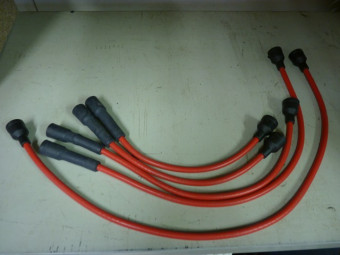 Ignition harness (5 wires) Highly recommended with electronic ignition. Wire with red silicone insulator, works with platinum screws or electronic ignition, current manufacture (not from old stocks).Lengths:27 - 27 - 36 - 45 cm and coil 48 cm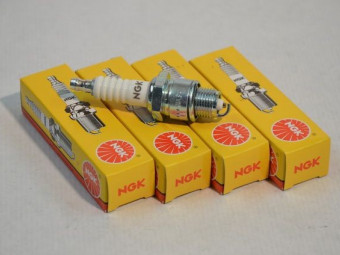 Set of 4 NGK spark plugs with standard base (14 mm), SImca 9 Aronde P60 engine. Compatible with SP95 and SP98 fuels.
Engine paint oxide green RAL 6020 -Pot of 500 mlSuitable for engines, housings, gearboxes, differentials, brake drums and all parts subject to heating in cast iron, steel and light alloys.Direct application on degreased metal (or better, treated ...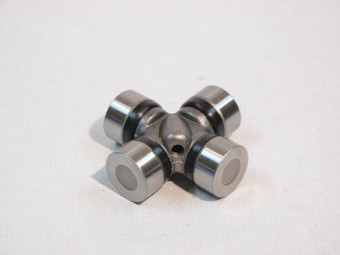 Simca 9 Aronde P60 transmission shaft cross member all models24x63 mm (attention 2 per vehicle)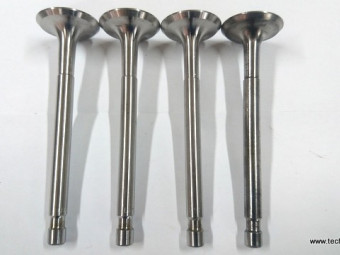 valve x set of 4 - Ø 31 x 8 x 107 - intake Simca Aronde P60 Ariane flash engine
€187.50 TTC
(156,25 € HT)
Paper fuel filter for 6 or 8 mm hose.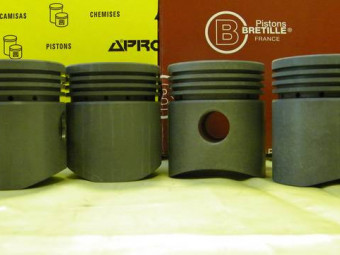 Set of 4 piston Ø 74.50 mm - Simca Aronde P60 - Flash and RushSupplied complete with pins - segments - clips
€690.00 TTC
(575,00 € HT)
Mano "OS" Tachometer 0 to 5000 rpm for 4-cylinder petrol engine. Connects to the "break" terminal on the ignition coil. 52 mm recess on the pressure gauge side. delivered with lighting. for negative to ground
Clutch mechanism reconditioned, in standard exchange.Complete disassembly, micro balling, surfacing and retaring of the pressure plate.(The sending is done after receipt of the used mechanism, not destroyed - Depending on the year, ...
€276.00 TTC
(230,00 € HT)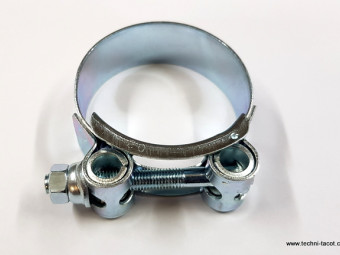 Reinforced collar for exhaust - Ø 52.55 mmRobust French manufacturing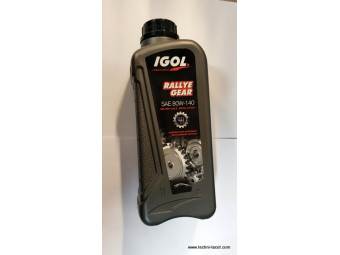 Viscosity index 80 - 140API GL-4(Not suitable for Peugeot type screw axles)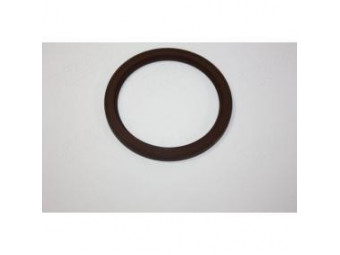 Sealed spinnaker ring on the distribution side to complete the Simca FLASH engine gaskets kit: dimension 35 x 52Engine types 306 (6hp) 301 - (7hp) 301 S (7hp)Displacement 1,089 cm3 1,290 cm3Bore (mm) 68 74Stroke (mm) 75 75
Coupe batterie - permet d'isoler électriquement la batterie.
Head for Ducellier distributor: Interlocking inside the head = 65 mm, outside about 72 mm.To be assembled with breakers 1 237 013 808, and ducellier finger.