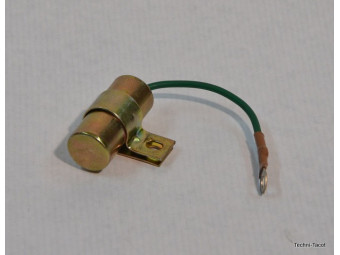 6.12V and 24V compatible ignition capacitor.
Sticker for air filter and breather cap. Mounts on Simca V8 engine. Sticker
ignition - clip for RB Ducellier distributorSold individually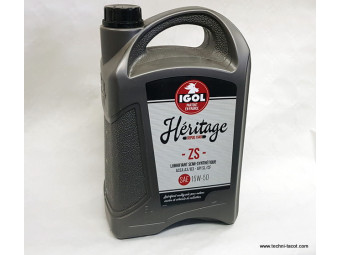 Can of 5 L.Viscosity: 15W-50BenefitsHéRITAGE ZS semi-synthetic oil.Multigrade lubricant for gasoline engine of tourism, reinforced with synthetic bases, particularly adapted to the old engines, gasoline or diesel, equipped with an oil filter - ...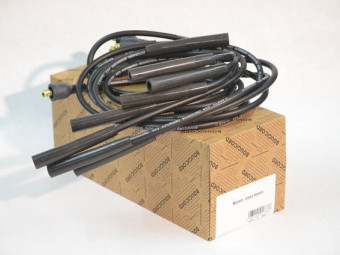 High performance ignition harness, black silicone, interference suppression in accordance with European legislation. Lengths specially adapted for Ford Vedette, Bee V8 engines; Vendôme, Comète, Monte Carlo and Simca Trianon, Versailles, Régence, ...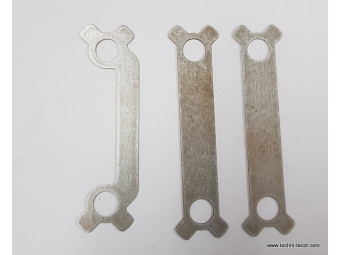 Set of 4 retainers for V8 Ford Vedette 1949 - 52 (Strainer with spring and support on central bearing)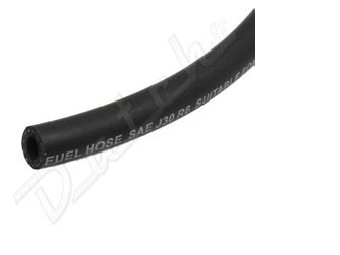 Hose to connect the igniter / carburetor depression 6 mm sold by the meter.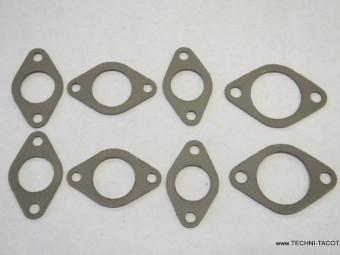 " Assortment of 8 exhaust gaskets for an engine. Either: 2 central manifold joints on block 4 manifold outer joints on block 2 manifold outlet seals to 2 in 1 tube. "
" 1.6 mm cylinder head gasket for Simca V8 engine" "Aquilon" ". Measured cylinder head thickness Head gasket type 37.3 mm (original) 1.6 mm standard gasket from 37.0 to 37.3 mm 1.6 mm standard gasket from 36.0 to 36.9 ...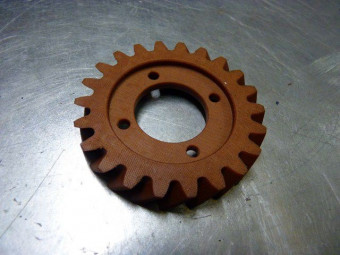 Replacement pinion for oil pump - V8 Simca (Versaille, Chambord, etc.). Supplied with 4 rivets. (Advantageously replaces the celoron one which has become fragile over time). Attention for Ford Vedette 12hp 2150 cm3 V8s, choose the reference " ...
€187.00 TTC
(187,00 € HT)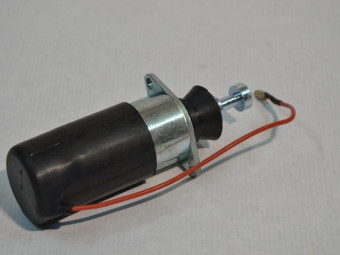 12v solenoid type actuator for Rushmatic. Supplied with connection wire, central rod and dust cover. Mounted on Rushmatic Simca (Rush-Matic)
€204.00 TTC
(170,00 € HT)
Sticker for oil filter and breather plug. Mounts on V8 engine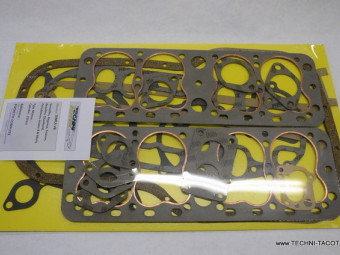 Seal kit produced according to Techni-Tacot requirements. Fit to Simca Versailles, Régence, Trianon, Beaulieu, Chambord, Présidence, Ariane 8 and Marly V8 engines. Contains all the gaskets (2 cylinder head gaskets 1.6 mm thick, water pump, ...
€209.47 TTC
(174,56 € HT)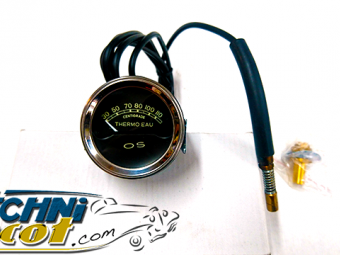 Mano "OS" temperature indicator (without electrical connection). Direct reading by probe mounted on a radiator hose (high outlet). 52 mm recess on the pressure gauge side.Capillary 1m80. Delivered with lighting and probe for the hose.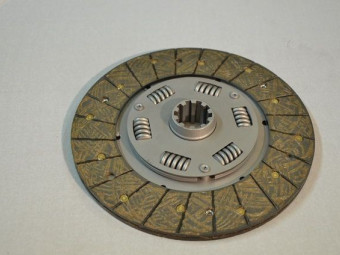 Clutch disc reconditioned, in standard exchange for Simca Versailles, Chambord and derivates. Complete disassembly, micro balling and painting. (The sending is done after receipt of the used mechanism, not destroyed)(Depending on the year, ...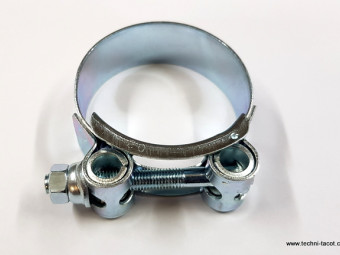 Reinforced collar for exhaust - Ø 52.55 mmRobust French manufacturing