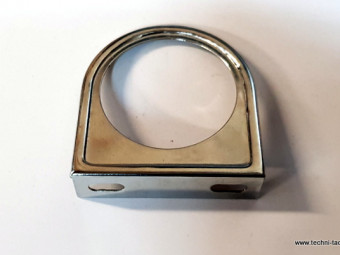 Chromed metal support for standard manometer D52 mm. Ready to fix.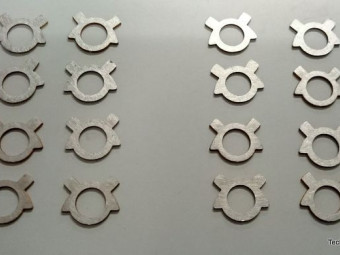 Set of 16 retainers for V8 Simca or Ford Vedette connecting rod. V8 12 and 13cvOriginally compliant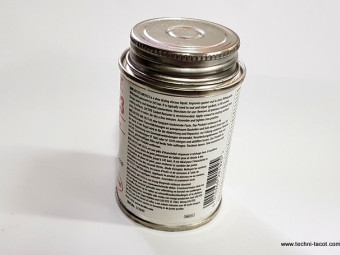 Sealing paste to be applied on both sides of a cylinder head gasket. Product similar to "Collex". Leave to evaporate for about 30 min at room temperature after application, then fit the gasket - improves the seal - recommended with solid copper ...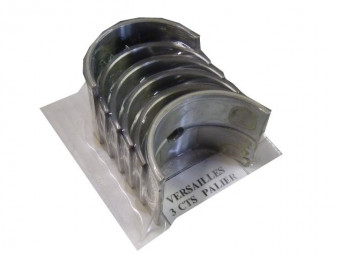 " Set of bearings for Simca Versailles, Chambord, Ariane 8 etc. V8 engine" "Aquilon" ". (1 rear landing + 2 front and central single landings) Dimension: .010 US (0.25 mm) "
€233.33 TTC
(233,33 € HT)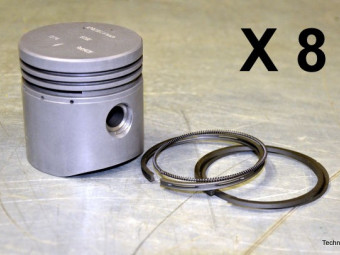 Set of 8 pistons dimension 67.00 mm, complete (with segments, pins and clips). Aluminum body, quality segmentation with spring-loaded oil scrapers. Flat heads. Mounts on Simca Trianon, Versailles, Régence, Beaulieu, Chambord, Présidence, Marly I ...
€1,132.50 TTC
(1 132,50 € HT)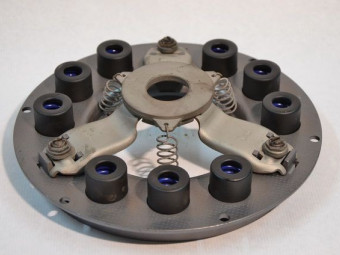 Clutch mechanism reconditioned, in standard exchange mounted on Aquilon Simca V8 engineComplete disassembly, micro balling, surfacing and retaring of the pressure plate.(The sending is done after receipt of the used mechanism, not ...
€248.00 TTC
(248,00 € HT)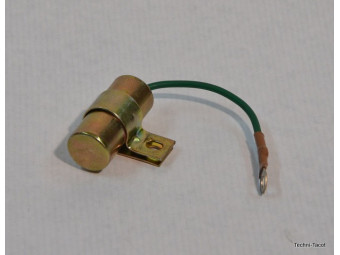 6.12V and 24V compatible ignition capacitor.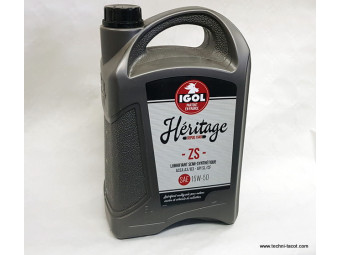 Can of 5 L.Viscosity: 15W-50BenefitsHéRITAGE ZS semi-synthetic oil.Multigrade lubricant for gasoline engine of tourism, reinforced with synthetic bases, particularly adapted to the old engines, gasoline or diesel, equipped with an oil filter - ...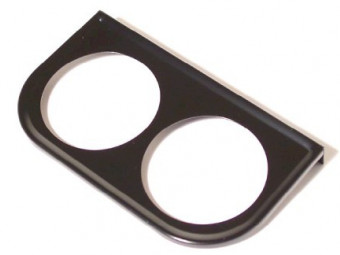 Metal support, black lacquered for standard manometer D52 mm. Ready to fix.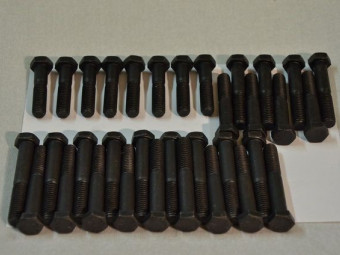 Set of 34 black phosphated hexagonal head screws - 2 screw lengths in the set. Withstands up to 6 m.kgMounts on Simca Versailles (Trianon Régence Marly 1) original 12V model only. 57' model vehicle
€104.80 TTC
(104,80 € HT)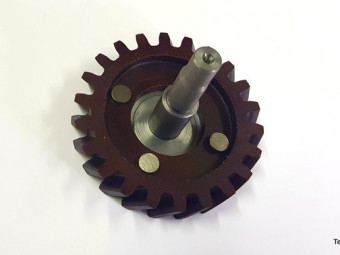 Replacement pinion for oil pump - Delivered riveted with new axle - V8 Simca Versailles, Chambord, etc. - Advantageously replaces the celoron one that has become fragile over time.Attention for Ford Vedette V8 12cv 2150 cm3, choose the reference ...
€270.20 TTC
(270,20 € HT)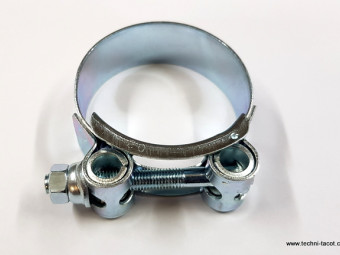 Reinforced collar for exhaust - Ø 52.55 mmRobust French manufacturing
Mano "OS" Tachometer 0 to 5000 rpm for 4-cylinder petrol engine. Connects to the "break" terminal on the ignition coil. 52 mm recess on the pressure gauge side. delivered with lighting. for negative to ground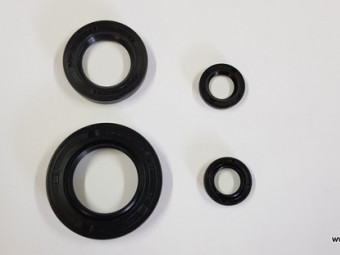 Set of 4 rings for input, output and gearbox lever Simca Versailles Chambord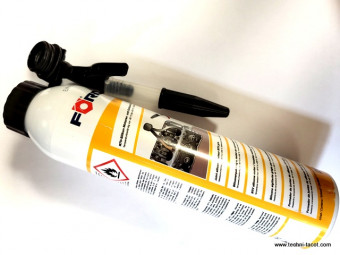 Mot. Silicone gasket & self-extruding housing RTV K164     high-quality, heat-resistant silicone     base: modified oxime silicone (acid-free hardening system)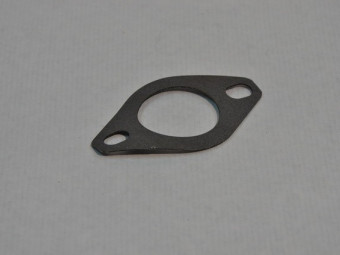 Exhaust gasket, engine block outlet (center). 2 per engine - Sold individually.