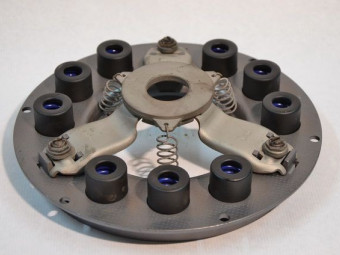 Clutch mechanism reconditioned, in standard exchange mounted on Aquilon Simca V8 engineComplete disassembly, micro balling, surfacing and retaring of the pressure plate.(The sending is done after receipt of the used mechanism, not ...
€297.60 TTC
(248,00 € HT)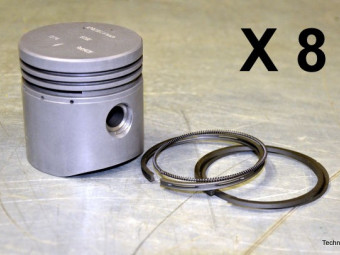 Set of 8 pistons dimension 67.00 mm, complete (with segments, pins and clips). Aluminum body, quality segmentation with spring-loaded oil scrapers. Flat heads. Mounts on Simca Trianon, Versailles, Régence, Beaulieu, Chambord, Présidence, Marly I ...
€1,040.40 TTC
(867,00 € HT)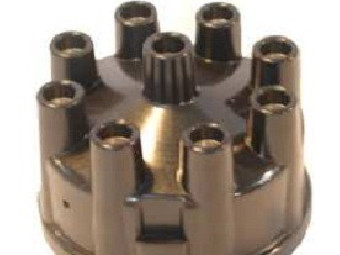 Head for RB Ducellier distributor, distributor mounted on V8 Simca Versailles, Chambord etc. Can also be mounted on Marmon with petrol V8 equipped with civilian ignition.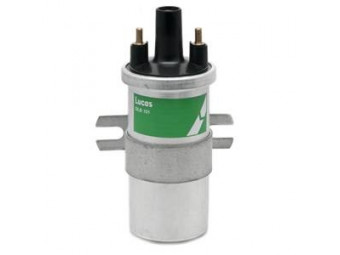 Branded ignition coil guaranteed for use with 6 V platinum-plated igniter (breakers). Impedance respected to prevent the breakers from becoming blue. Also works perfectly with electronic module or integral electronic igniter.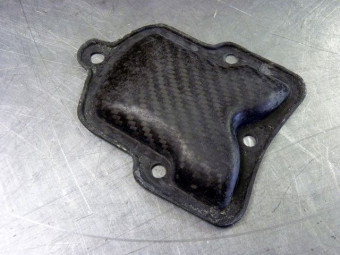 Closing plate for water pump housing. Current manufacture in synthetic materials with carbon reinforcement - very solid - no corrosion possible. Mounts in place of the old one.For Simca Trianon, Versailles, Régence, station wagon Marly 1 and 2, ...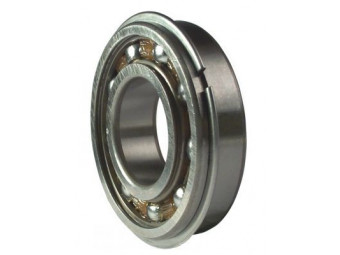 Bearing 35x72x17 with locking groove, special Simca Versailles Chambord gearbox and derivatives
Ford RAL 5005 blue engine paint - 500 ml jarSuitable for engines, housings, gearboxes, differentials, brake drums and all parts subject to heating in cast iron, steel and light alloys.Direct application on degreased metal (or better, treated with ...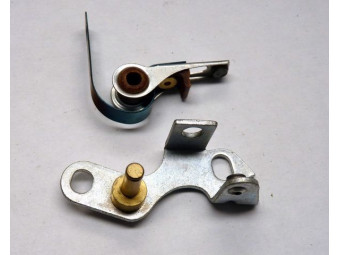 " A set of breakers for RB Ducellier igniter. Attention there is another RB brand version. Please check against the image. (Dual set igniters require ordering 2 sets, such as the one shown) "
Replacement cartridge for Ford Vedette, Vendôme and Simca Vedette oil filters. Identical to the C4 FRAM model. Info: Delivered without the gasket under the bell (or the cover for the Simca). It is for sale separately: click HERE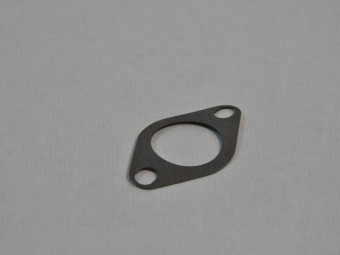 " Exhaust gasket, engine block outlet, small model placed at the ends. 4 on one engine - Sold individually. "
6V electric fuel pump. To be connected to the ignition coil power supply. Connects in series with the original fuel line.Allows you to keep the manual pump. Avoids having to lift the hood to turn up gasoline before starting.Is intended to remain ...
€102.00 TTC
(102,00 € HT)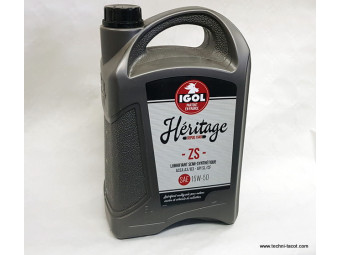 Can of 5 L.Viscosity: 15W-50BenefitsHéRITAGE ZS semi-synthetic oil.Multigrade lubricant for gasoline engine of tourism, reinforced with synthetic bases, particularly adapted to the old engines, gasoline or diesel, equipped with an oil filter - ...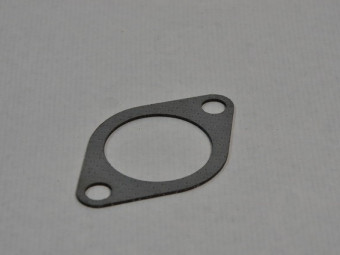 " Exhaust gasket - at the manifold outlet - connection with" "Y" "2 in 1. 2 per engine - Sold individually. "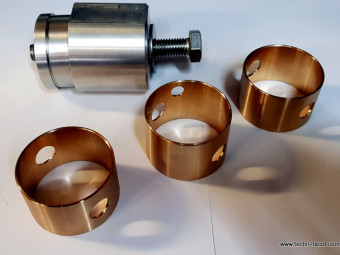 Set of 3 camshaft bushes standard dimension for Aquilon Simca Versailles Chambord engine. Delivered with the tool.
€264.60 TTC
(264,60 € HT)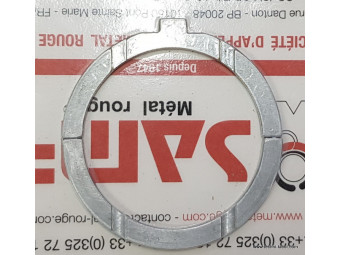 Set of 2 crankshaft shims Simca Versailles, Chambord, Ariane 8 etc. "Aquilon" V8 engine.You need 2 sets per motor
€144.00 TTC
(120,00 € HT)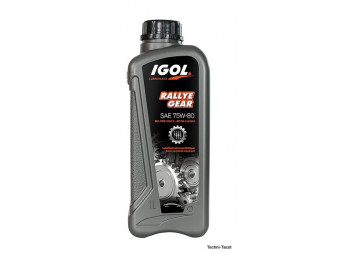 Oil for gearbox and bridge for old mechanics. Type SAE 75 80 90 - GL4. 1L container.(Not suitable for Peugeot type screw axles)