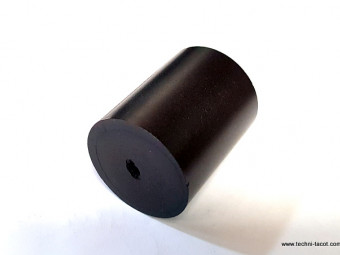 Float in synthetic material resistant to current fuels. Used to replace the cork floats on the fuel gauge Length: 1.40" Diameter: 1.14"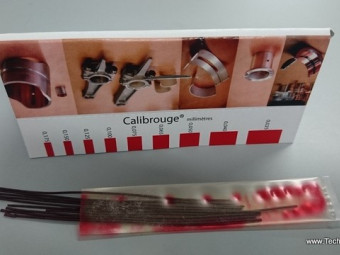 "Plastigage"The Calibrouge ("plastigage or plastigauge") is a simple and practical tool for measuring the clearances of your bearings. Range of use: operating clearance from 0.025 to 0.175 mm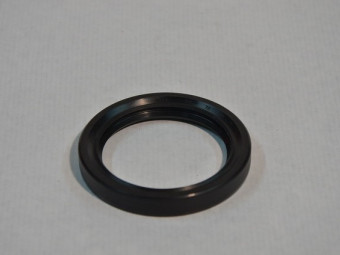 Sealing ring (oil seal) for gearbox inlet (clutch side).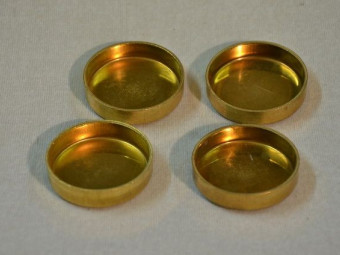 Set of 4 pellets for Vedette Ford and Simca engine block diam. about 44 mm.
Bosch High Voltage coil for ignition with platinum or electronic screws, voltage 12 V. Supplied with bracket.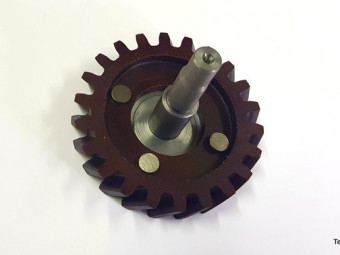 Replacement pinion for oil pump - Delivered riveted with new axle - V8 Simca Versailles, Chambord, etc. - Advantageously replaces the celoron one that has become fragile over time.Attention for Ford Vedette V8 12cv 2150 cm3, choose the reference ...
€265.20 TTC
(265,20 € HT)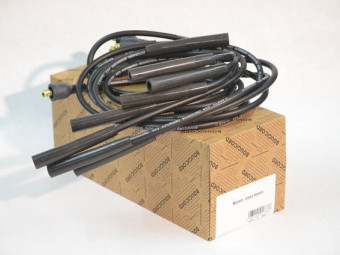 High performance ignition harness, black silicone, interference suppression in accordance with European legislation. Lengths specially adapted for Ford Vedette, Bee V8 engines; Vendôme, Comète, Monte Carlo and Simca Trianon, Versailles, Régence, ...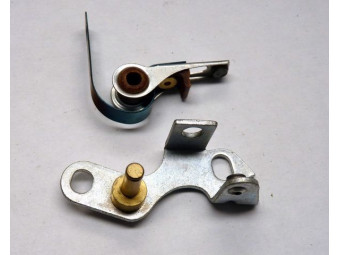 " A set of breakers for RB Ducellier igniter. Attention there is another RB brand version. Please check against the image. (Dual set igniters require ordering 2 sets, such as the one shown) "
Paper fuel filter for 6 or 8 mm hose.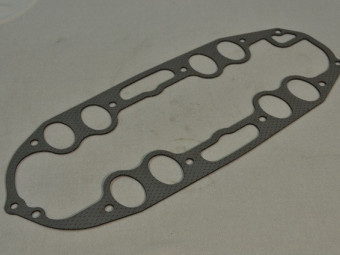 Central gasket intake housing for Vedette Ford and Simca.
ignition - clip for RB Ducellier distributorSold individually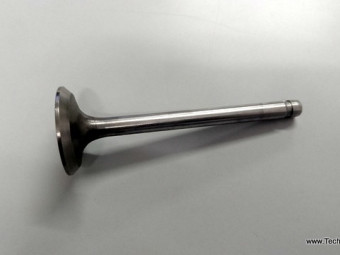 Intake valve for Simca Trianon, Versailles, Régence, Beaulieu, Chambord, Présidence, Marly 1 and 2, Ariane 8.Product from old stocks or used product reconditioned - Delivered rectified and ready to fit.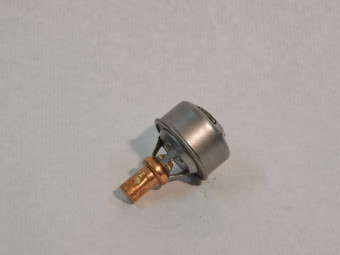 " Thermostat for cooling circuit. For V8 Vedette Ford and Simca Versailles, Chambord, Vendôme, Monte Carlo etc. (Two thermostats per V8 engine). Sold individually. "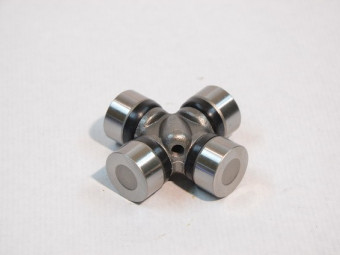 Transmission shaft crosspiece Simca Trianon, Versailles, Marly, Beaulieu, Chambord, Presidence.23.8 mm x 61.3 mm - assembly with external circlips (supplied with each spider). Check your dimensions precisely because other models have been fitted. ...
Solid copper cylinder head gasket. Thickness 2 mm. Used with planed cylinder head. For V8 Simca Trianon, Versailles, Régence, Beaulieu, Chambord, Présidence, Marly 1 and 2, Ariane 8. Also exists in 3mm version (available on the shop) Tightening ...
€118.20 TTC
(118,20 € HT)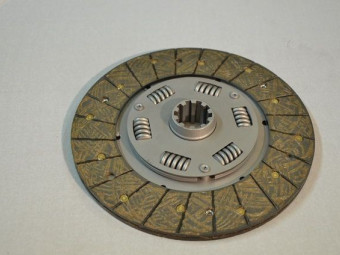 Clutch disc reconditioned, in standard exchange for Simca Versailles, Chambord and derivates. Complete disassembly, micro balling and painting. (The sending is done after receipt of the used mechanism, not destroyed)(Depending on the year, ...