Solex 32 pbic carburetor gaskets kit - accelerator pump diaphragm included (Colorale, Goélette, R2087, Frigate, etc) Version with manual starter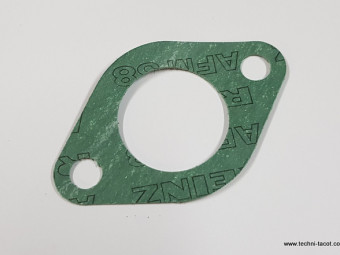 2 joints papier pour embase de carburateur Solex 32 pbi.  
Durite essence 8 mm vendu au mètre.
Bosch or Béru High Performance type ignition coil, guaranteed for use with:- 6 V platinum-plated screw igniter (breakers),- electronic ignition type 123 ignition,- platinum screw igniter + electronic amplification module
Dark green engine paint RAL 6005 -Pot of 500 mlSuitable for engines, housings, gearboxes, differentials, brake drums and all parts subject to heating in cast iron, steel and light alloys.Direct application on degreased metal (or better, treated ...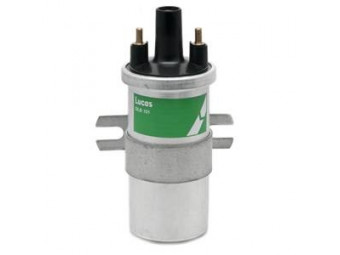 Branded ignition coil guaranteed for use with 6 V platinum-plated igniter (breakers). Impedance respected to prevent the breakers from becoming blue. Also works perfectly with electronic module or integral electronic igniter.
" Set of breakers for SEV igniter For Renault Prairie, R2087, Goélette and derivatives "
Electronic ignition assistance module. Allows more energetic spark plug ignition, improves starting, smoother times, helps reduce fuel consumption and consequently pollution.The breakers (platinum screws) are left in place - the original coil can ...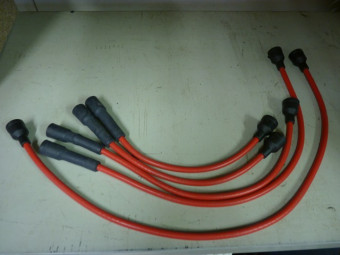 Ignition harness (5 wires) for Citroën Traction engine, U23. Highly recommended with electronic ignition.Wire with red silicone insulator, works with platinum screws or electronic ignition, current manufacture (not from old stocks).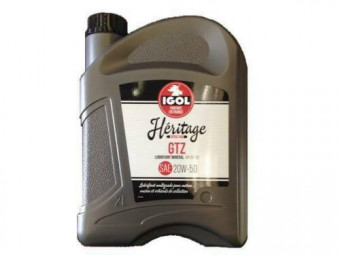 5 l can (non contractual photo) - Viscosity: 20W-50BenefitsHéRITAGE GTZ mineral oil.Multigrade lubricant for Gasoline and Diesel engines, made from severely refined mineral bases and additives suitable for older engines. The anti-wear additive ...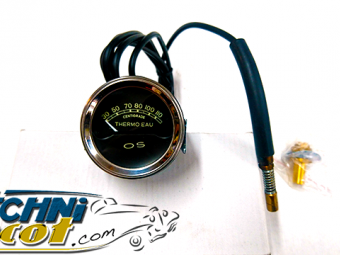 Mano "OS" temperature indicator (without electrical connection). Direct reading by probe mounted on a radiator hose (high outlet). 52 mm recess on the pressure gauge side.Capillary 1m80. Delivered with lighting and probe for the hose.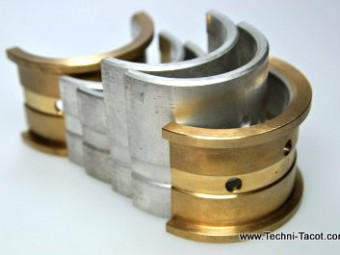 Coussinets de palier cote 49.50 (0.50) - Citroen : - Traction Perfo et 11D  - HY jusqu'en 1963 (moteur type "Traction") - U23
€351.00 TTC
(351,00 € HT)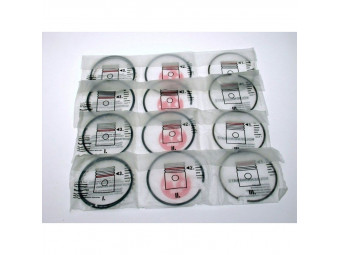 Jeu de segments Ø 72 mm Citroen Traction 2 x 2.5 x 5 - 4 cyl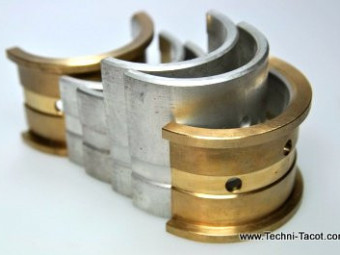 Coussinets de palier cote 49.25 (0.75) - Citroen : - Traction Perfo et 11D  - HY jusqu'en 1963 (moteur type "Traction") - U23
€351.00 TTC
(351,00 € HT)
Flotteur en matériau de synthèse résistant aux carburant actuels. Permet de remplacer les flotteurs en liège des jauge à carburant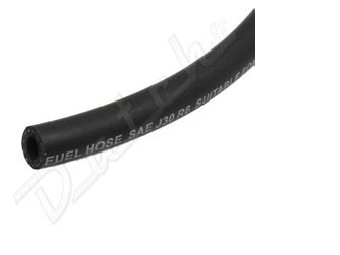 Durite pour relier dépression allumeur /carburateur 6 mm vendu au mètre.