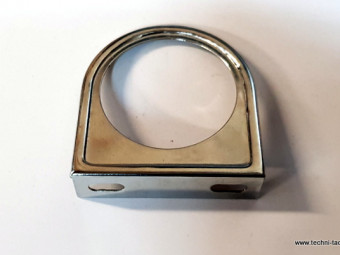 Chromed metal support for standard manometer D52 mm. Ready to fix.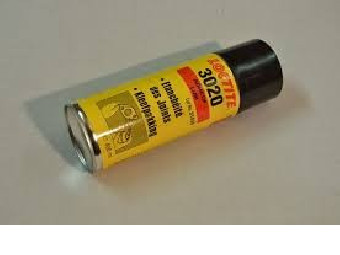 Sealing spray varnish to be sprayed on both sides of a cylinder head gasket. Improves sealing, essential with solid copper gaskets (any thickness)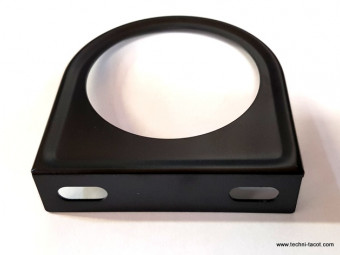 Support métalique, laqué noir pour manomètre standard D52 mm. Prêt à fixé.
Mano "OS" Tachometer 0 to 5000 rpm for 4-cylinder petrol engine. Connects to the "break" terminal on the ignition coil. 52 mm recess on the pressure gauge side. delivered with lighting. for negative to ground
Head for Ducellier distributor: Interlocking inside the head = 65 mm, outside about 72 mm.To be assembled with breakers 1 237 013 808, and ducellier finger.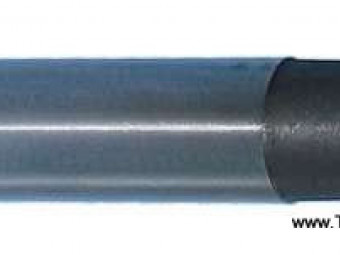 Valve guide Ø 9 X 13.06 X 55 - CITROËN Traction 11 - HY - U23 -Cast iron material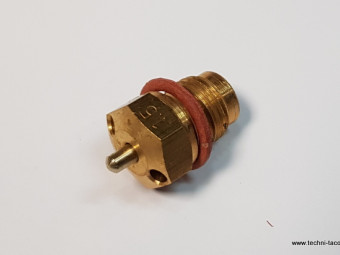 Fuel needle - Solex 32 PBIC carburettor or similar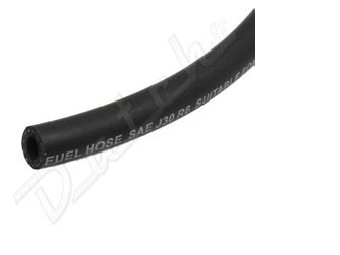 Hose to connect the igniter / carburetor depression 6 mm sold by the meter.
Fuel pump with primer, for Citroën Traction, delivered with gasket. Can also be mounted on U23 gasoline engine, HY, type H, and HZ equipped with the engine type Traction.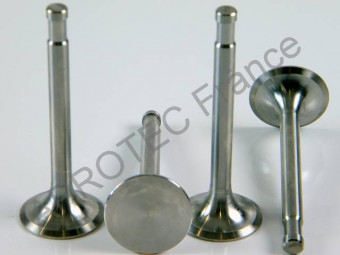 Set of 4 ECH valves Ø 33.8x9x103 - Citroen Traction 11 perfo - HY Perfo engine 1955 to 63 - U23 flat wings
€105.88 TTC
(105,88 € HT)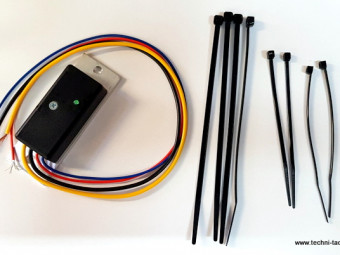 Electronic ignition assistance module. Allows more energetic spark plug ignition, improves starting, smoother times, helps reduce fuel consumption and consequently pollution.The breakers (platinum screws) are left in place - the original coil can ...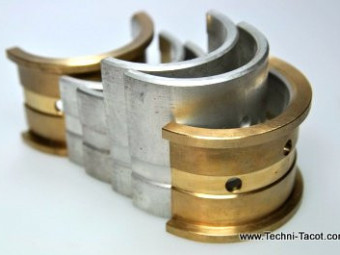 Bearing bearings dimension 49.75 (0.25) -Citroen:- Traction Perfo and 11D  - HY until 1963 ("Traction" type engine)- U23
€398.00 TTC
(398,00 € HT)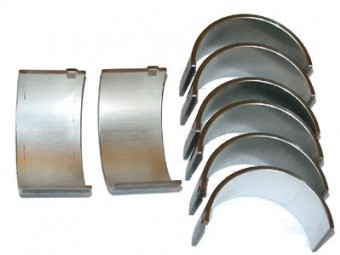 Conrod bearing set 47.00 mm - dimension 1.00 mm - Citroen Traction 11D - HY - U23Mounts on engines equipped with bearing connecting rods.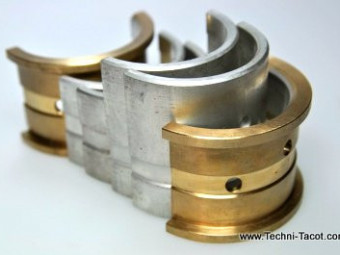 Bearing bearings dimension 49.00 (1.00) -Citroen:- Traction Perfo and 11D  - HY until 1963 ("Traction" type engine)- U23
€398.00 TTC
(398,00 € HT)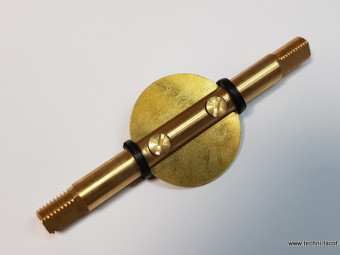 Shaft dimension repair 8.5 mm with butterfly for repair carburettor Solex 32 PBIC or similarOverall length 91.5 mm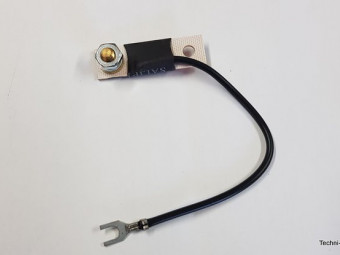 This module allows the use of 6V pressure gauges on a 12V vehicle (negative to ground). Mounts on a temperature gauge, pressure, fuel gauge, ...Very practical, it is fixed directly on the supply terminal of the pressure gauge thanks to a hole ...