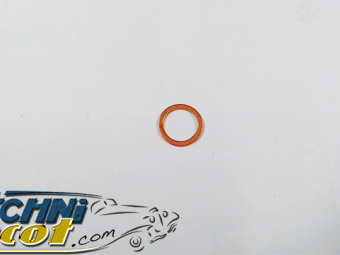 Copper gasket 13.1 x 17 mm thickness 1mm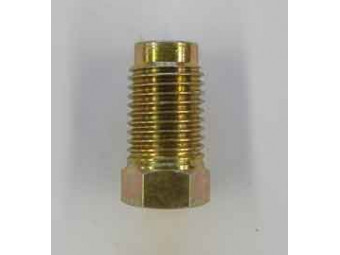 Rigid brake line nut. 1 / 2-20 UNF or Ø 12.5 mm - drilling for 6.35 mm tube (1/4 p)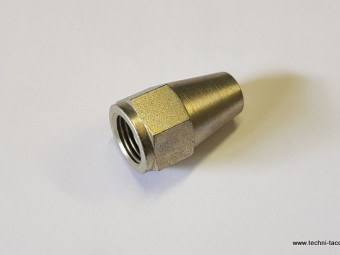 7/16 connection on 6.35 mm tube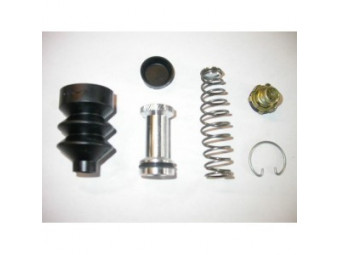 Repair kit for Frégate master cylinder - d 25.4mm.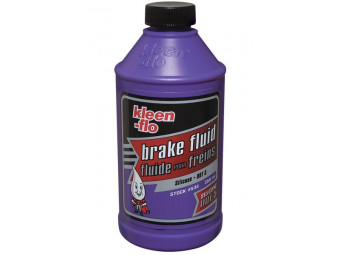 " DOT 5 100% silicone brake fluid - 1L can - Purple color - Do not mix with other types of brake fluids. The installation must be rinsed before changing the type of liquid. Photo not contractual. "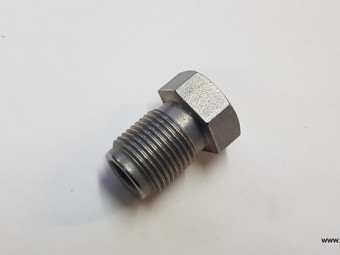 Male connector 12x100 on 6.35 mm pipe
Rear wheel cylinder d 25.4mm for Renault Frégate. (1 per wheel)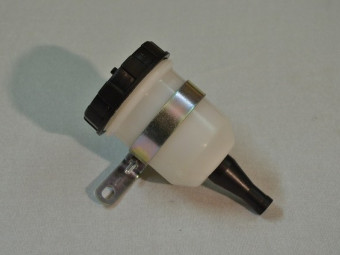 Brake fluid reservoir, translucent plastic.With plug, fixing bracket and electrical contact for minimum liquid level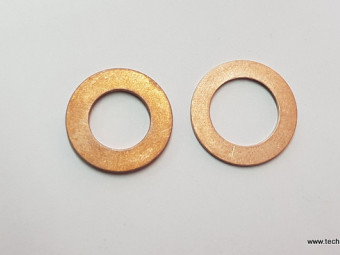 Set of 2 seals for STOP LONG contactor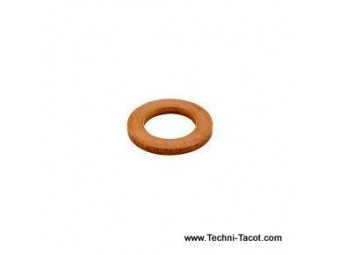 Copper gasket 15.30 x 21.00 th 1mm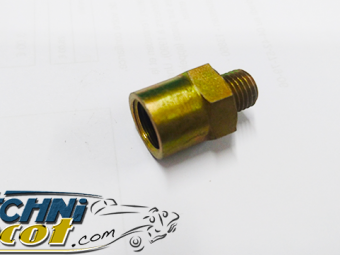 Braking adapter 1 / 2-20 UNF female by 3/8 24 male threads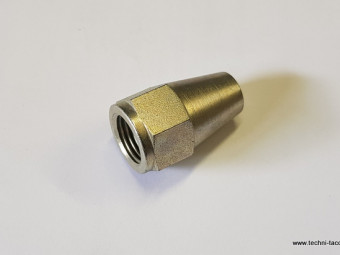 Metal tank foot nut (female 1/2 and d 8mm)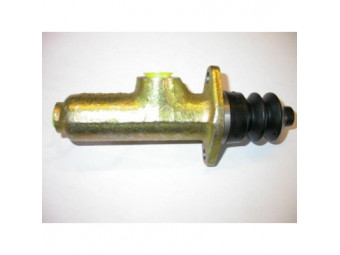 " Master cylinder complete with bellows. Complete. Piston 1 p or 25.4 mm Outlet 1/2 20 f per inch Inlet 17 mm approximately Center distance 60 mm for M 8 screws "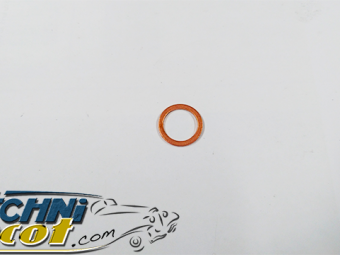 Copper gasket 10.2 x 13.5 mm thickness 1mm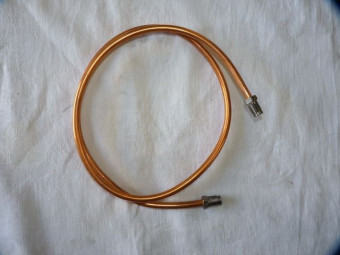 Brake line re-manufactured on request, only in copper diameter 6.35 mm. Provide model (length and 2 original end pieces)Shipping after receiving your model.
€128.00 TTC
(128,00 € HT)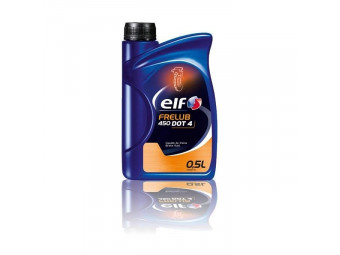 Dot 4 brake fluid - 500ml can. Non contractual photo