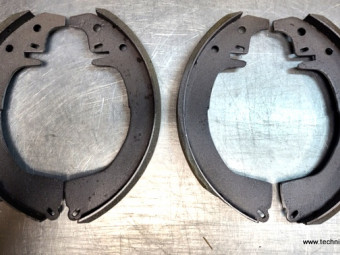 Set of 4 relined front brake shoes, in standard exchange. Peugeot 203 (Send us your set before shipping the new one)High performance friction, applied by industrial bonding, no more rivets that damage the drums. Pickled and varnished brake ...
€100.00 TTC
(100,00 € HT)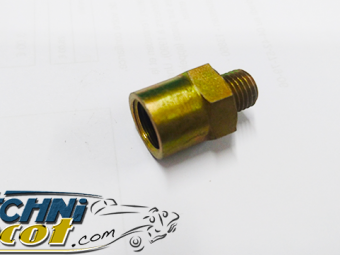 Braking adapter 1 / 2-20 UNF female by 3/8 24 male threads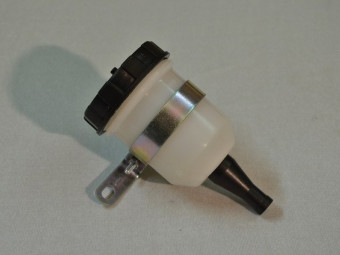 Translucent tank, delivered with bracket; rubber plug and fitting.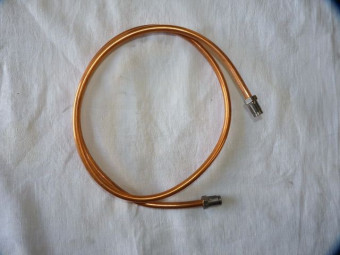 Brake line remanufactured on request, only in copper diameter 6.35 mm. Large model, length from 50 cm, max 2m. Provide model (length and 2 original tips)Shipping after receiving your model.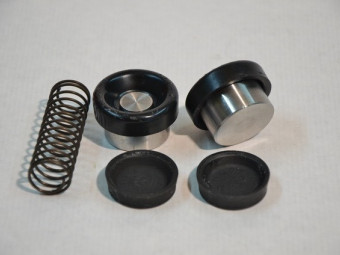 Front wheel cylinder repair kit, with pistons and spring. (For one wheel)Diam 31.75 mm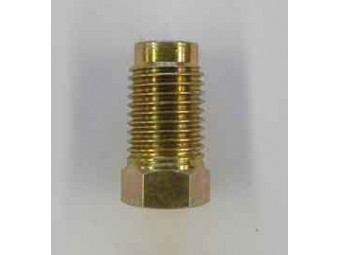 Rigid brake line nut. 3/8 x 24 threads / inch. Tube Ø 4.75 mm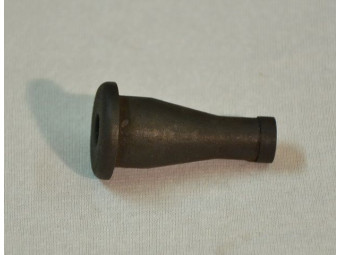 " Flexible connection for brake reservoir. (100% rubber compatible with lockheed and silicone) Must be fitted with the metal insert to prevent tearing and accidental emptying of the liquid reservoir. "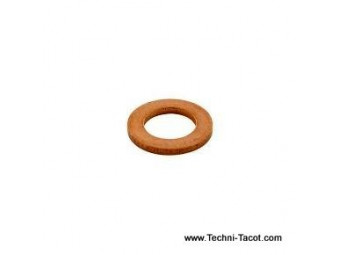 Copper gasket 18x10 mm thickness 1mm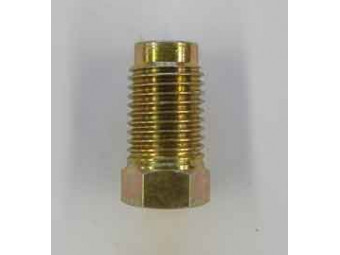 Rigid brake line nut. 1 / 2-20 UNF i.e. Ø 12.5 mm - drilling for 8 mm tube special brake reservoir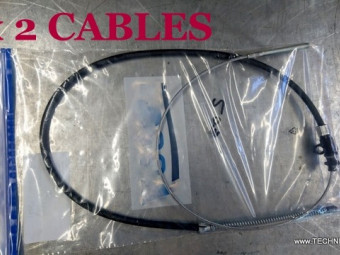 Jeu de 2 câble frein AR - Long 176 cm - Attention gaine longue (128 cm) véhicule type camionnette, plateau, ambulance  U8, C8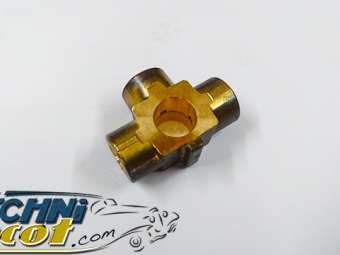 3-way 3/8 connection 24 threads - generally at the outlet of the master cylinder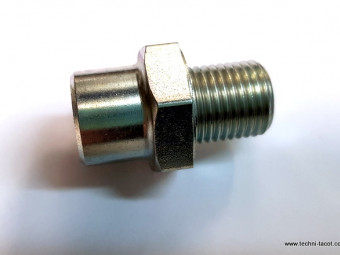 Adapter connection 1/2 UNF male - 7/16 UNF female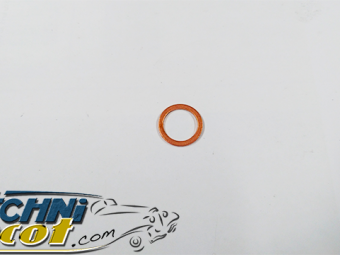 Copper gasket 10.2 x 13.5 mm thickness 1mm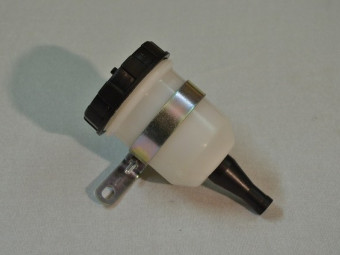 Brake fluid reservoir, translucent plastic.With plug, fixing bracket and electrical contact for minimum liquid level
Adapter fitting 7/16 Male - 7/16 female outgoing cone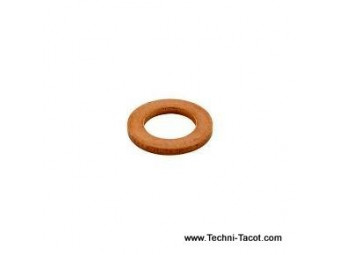 Copper gasket 16 x 21 1.5mm thick