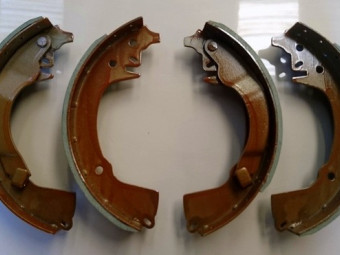 Set of 4 relined brake shoes (AR) for Simca 1300 in standard exchange. Bead blasting, varnish, industrial friction bonding. Strong adhesion. Eliminates the problem of rivets that can damage drums.Shipping upon receipt of worn parts.
€110.00 TTC
(110,00 € HT)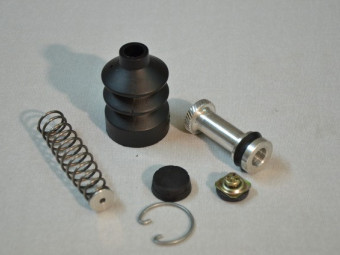 Complete overhaul kit for 22 mm master cylinder.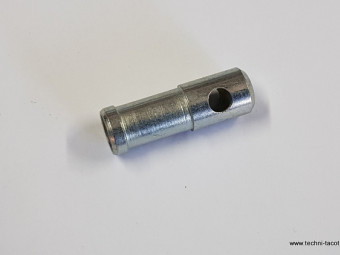 Metal fitting to be fitted with the brake reservoir rubber to prevent the tearing and accidental draining of the brake fluid reservoir.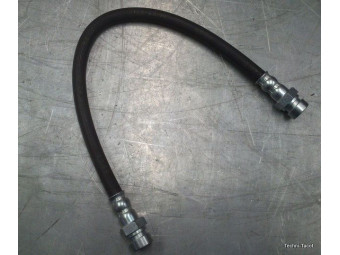 Front brake hose 349 mm long. (The vehicle has 2 front hoses) For Simca V8, Versailles, Regence, Chambord, Présidence, Trianon, Marly, Ariane 4 and Ariane 8, etc.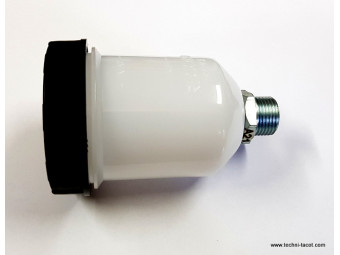 Brake fluid reservoir. Supplied with bracket, plug and 3/4 male connector 16 threads / p. External thread diameter = 18.5 mm. Delivered without caliper (fixing by the thread on the master cylinder). Lockeed and silicone compatible
Rear wheel cylinder. Left or Right Mount - Simca Beaulieu, Chambord, Présidence, Ariane 4 and Ariane 8.Diameter: 23.81 mm. Version with cone protruding from the bottom of the thread at the liquid inlet. Also available as an incoming cone. See ...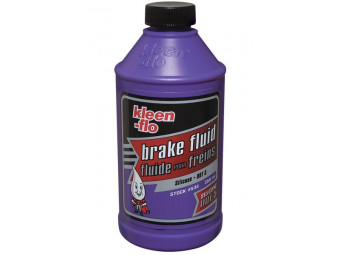 " DOT 5 100% silicone brake fluid - 1L can - Purple color - Do not mix with other types of brake fluids. The installation must be rinsed before changing the type of liquid. Photo not contractual. "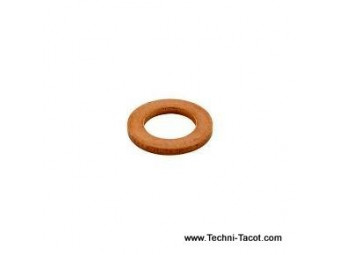 Copper gasket 16 x 21 1.5mm thick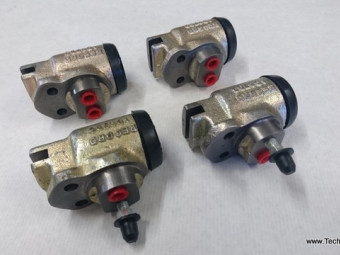 Set of 4 front brake cylinders. - Simca Ariane 4 and Ariane 8 - Simca 1300 until September 1965Includes: one cylinder with left bleeder, one with right bleed and two cylinders without bleed.Liquid entry 3/8Diameter 28.57 mm
€202.25 TTC
(202,25 € HT)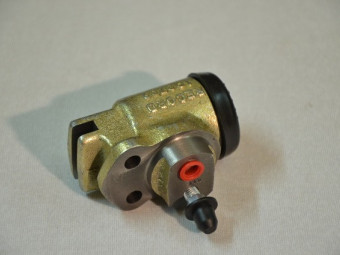 Brake cylinder for front right wheel, equipped with a bleeder - Simca Beaulieu, Chambord, Présidence, Marly 2, Ariane 4 and Ariane 8 - Simca 1300 until September 1965Diameter 28.57 mm - Liquid inlet 3/8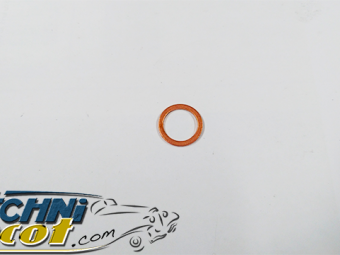 Copper gasket 13.1 x 18 mm thickness 1mm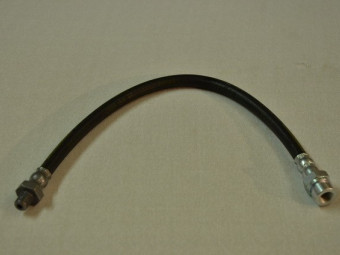 Front or rear brake hose length 367 mm.Male ext 9mm - female int Ø 8.3 mmMounts on:- Simca 1300 front or rear- Simca 1500 rear onlyCheck with your model before ordering.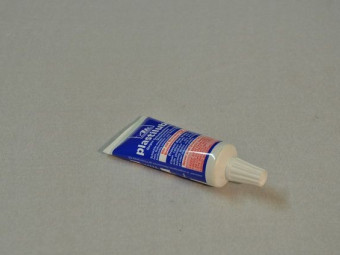 Tube of special braking grease (5gr), Lockheed DOT and silicone compatible, protects steel cylinder and piston parts, helps them slide, compatible with rubber parts.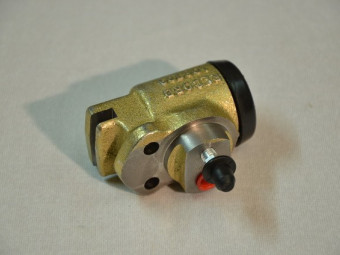 Brake cylinder for left front wheel, equipped with a bleeder - Simca Beaulieu, Chambord, Présidence, Marly 2, Ariane 4 and Ariane 8 - Simca 1300 until September 1965Diameter 28.57 mm - Liquid inlet 3/8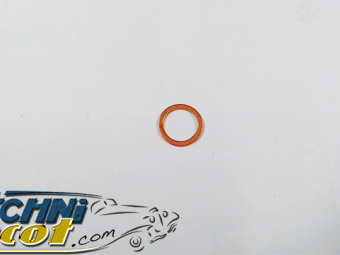 Copper gasket 13.1 x 17 mm thickness 1mm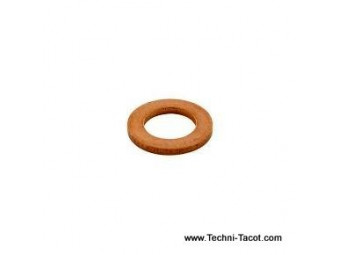 Copper gasket 20x11.50 mm thickness 1mm