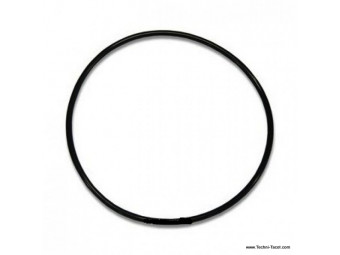 O-ring for oil purifier mounted on Rush Simca engine.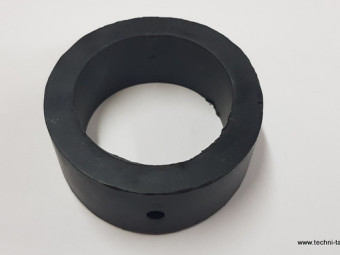 Suspension ring for Peugeot 203 exhaust and othersDimension approximately 63 x 96 x width 27 mm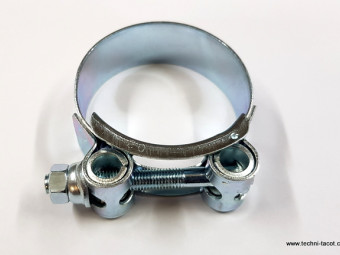 Reinforced collar for exhaust - Ø 52.55 mmRobust French manufacturing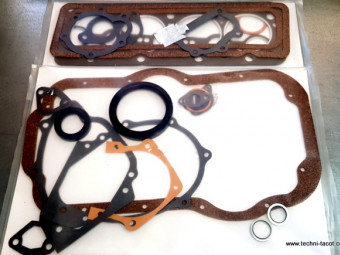 Gasket set with cylinder head gasket for Aronde Simca 9 - 1221 cm3 engineIncludes engine gaskets including cylinder head gasket, and oil seal ring for crankshaftNon contractual photo. Not suitable for Flash or Rush engines.
€245.70 TTC
(204,75 € HT)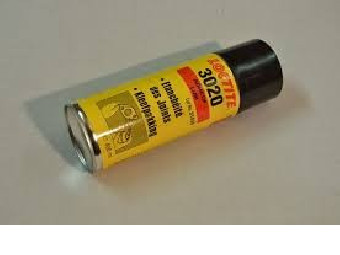 Sealing spray varnish to be sprayed on both sides of a cylinder head gasket. Improves sealing, essential with solid copper gaskets (any thickness)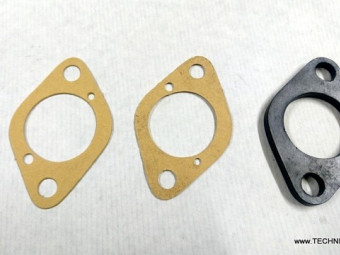 kit 2 joints papier + cale thermique pour embase de carburateur Solex 32 pbi.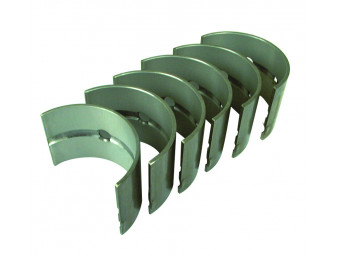 STD bearing bush - Simca 9 - Aronde - 1951-568 - 1200 cm3
€387.00 TTC
(322,50 € HT)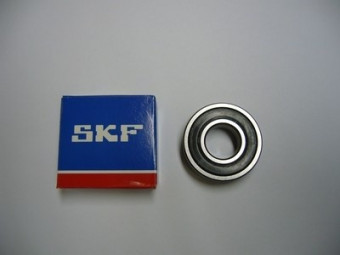 Bearing - 17x40x12 waterproof (often used on dynamo, water pump, flywheel center, etc.). Check with the dimensions of your bearing.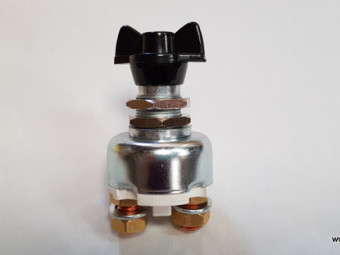 Coupe batterie - permet d'isoler électriquement la batterie.
Solex 32 pbic carburetor gaskets kit - accelerator pump diaphragm included (Colorale, Goélette, R2087, Frigate, etc) Version with manual starter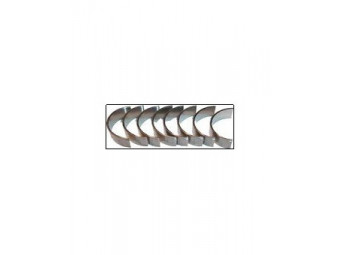 connecting rod bearing STD - Ø 40.00 - Simca 9 - 1200 cm3(does not mount on Flash or Rush)
€235.00 TTC
(195,83 € HT)
Dipstick - Special high fuel resistance gasket - Viton rubber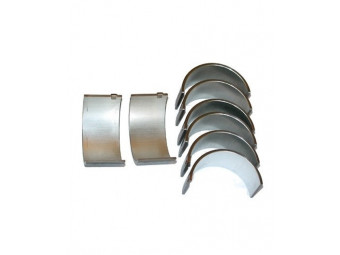 Set of bearings for connecting rods STD dimension - Ø 44Mounts on engine type 312 -316 -FLASH - RUSH 7CV - RUSH SUPER MFor vehicle:- Dovetail motor FLASH or RUSH 7hp,- Ariane with RUSH and RUSH Super M engines,- SIMCA 1300 and 1301(Not suitable ...
€225.00 TTC
(187,50 € HT)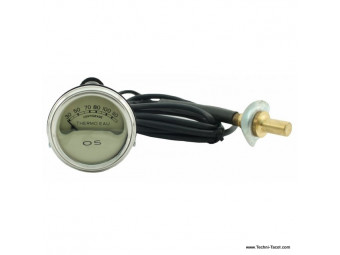 Mano "OS" temperature indicator (without electrical connection). Direct reading by probe mounted on a radiator hose (high outlet). 52 mm recess on the pressure gauge side.Capillary 1m80. Delivered with lighting and probe for the hose.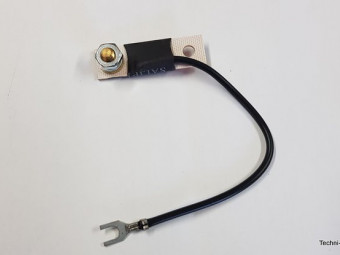 This module allows the use of 6V pressure gauges on a 12V vehicle (negative to ground). Mounts on a temperature gauge, pressure, fuel gauge, ...Very practical, it is fixed directly on the supply terminal of the pressure gauge thanks to a hole ...