Battery switch with key - security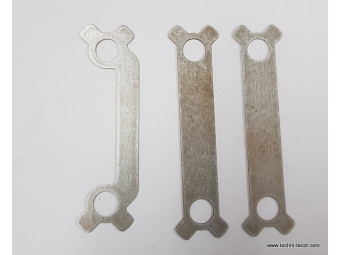 Set of 4 retainers for V8 Ford Vedette 1949 - 52 (Strainer with spring and support on central bearing)
8 mm fuel hose sold by the meter.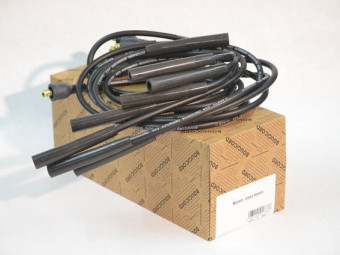 High performance ignition harness, black silicone, interference suppression in accordance with European legislation. Lengths specially adapted for Ford Vedette, Bee V8 engines; Vendôme, Comète, Monte Carlo and Simca Trianon, Versailles, Régence, ...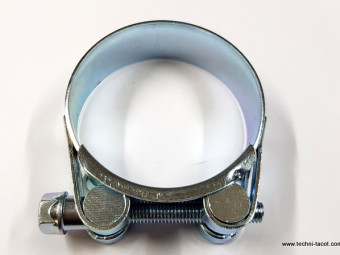 Reinforced collar for exhaust - Ø 64-67 mmRobust French manufacturing
Mano "OS" Tachometer 0 to 5000 rpm for 4-cylinder petrol engine. Connects to the "break" terminal on the ignition coil. 52 mm recess on the pressure gauge side. delivered with lighting. for negative to ground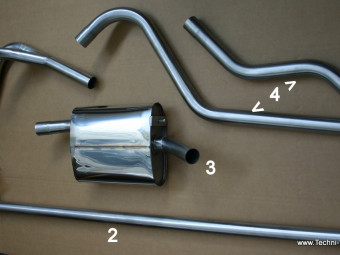 Outlet tube with crossbar (passage of the bridge) with double outlet after silencer.All stainless steel.
€629.46 TTC
(524,55 € HT)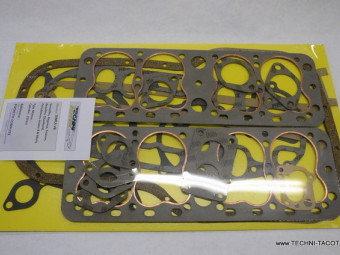 Seal kit produced according to Techni-Tacot requirements. Fit to Simca Versailles, Régence, Trianon, Beaulieu, Chambord, Présidence, Ariane 8 and Marly V8 engines. Contains all the gaskets (2 cylinder head gaskets 1.6 mm thick, water pump, ...
€209.47 TTC
(174,56 € HT)
6V electric fuel pump. To be connected to the ignition coil power supply. Connects in series with the original fuel line.Allows you to keep the manual pump. Avoids having to lift the hood to turn up gasoline before starting.Is intended to remain ...
€102.00 TTC
(102,00 € HT)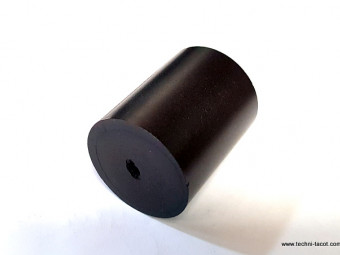 Float in synthetic material resistant to current fuels. Used to replace the cork floats on the fuel gauge Length: 1.40" Diameter: 1.14"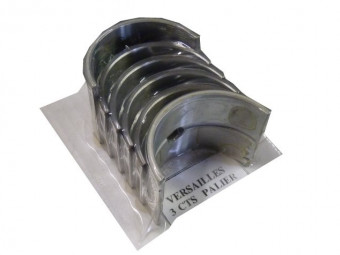 Set of bearings for Simca Versailles, Chambord, Ariane 8 etc. V8 "Aquilon" engine.(1 rear bearing + 2 front and central single bearings)Dimension: 020 US (0.50 mm)
€264.00 TTC
(220,00 € HT)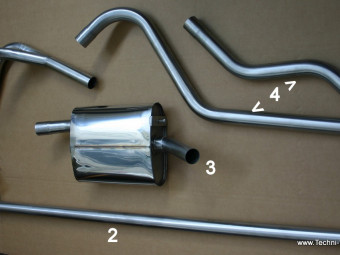 Primary tube between the "Y" and the silencer - Part 2 on the photoAll stainless steel.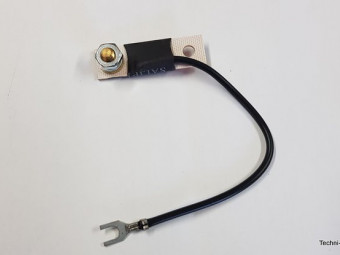 This module allows the use of 6V pressure gauges on a 12V vehicle (negative to ground). Mounts on a temperature gauge, pressure, fuel gauge, ...Very practical, it is fixed directly on the supply terminal of the pressure gauge thanks to a hole ...
Sticker for oil filter and breather plug. Mounts on V8 engine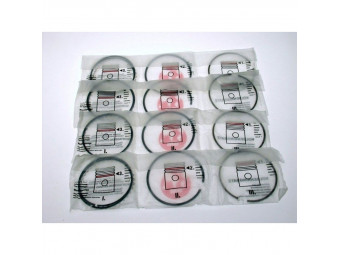 Segment set Ø 67.00 mm Simca 2.38x2.38x4 - 8cyl
€187.20 TTC
(156,00 € HT)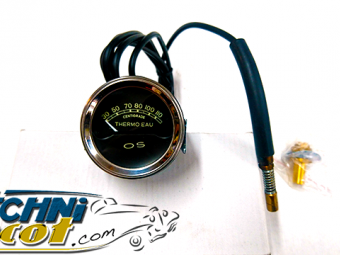 Mano "OS" temperature indicator (without electrical connection). Direct reading by probe mounted on a radiator hose (high outlet). 52 mm recess on the pressure gauge side.Capillary 1m80. Delivered with lighting and probe for the hose.