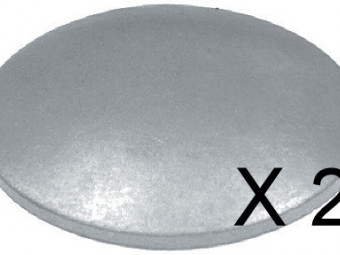 Set of 2 pellets diam. 60mm on cylinder head for Peugeot 203-403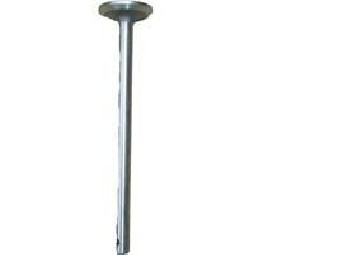 Valves x 4 - ECH Ø 32.5x8.5x115.9 - Peugeot 203 - 403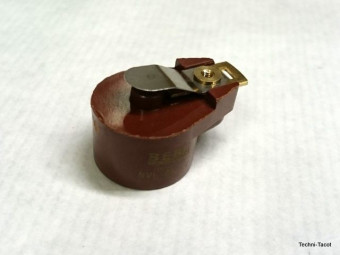 Finger for SEV igniter (large model)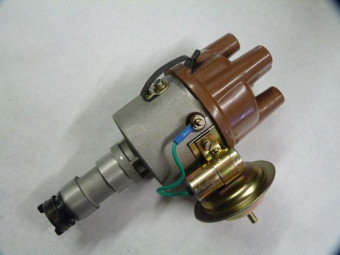 Complete igniter with vacuum capsule AND centrifugal advance - similar curve Ducellier M48 - maximum advance 12 ° on igniter - delivered tested and greased.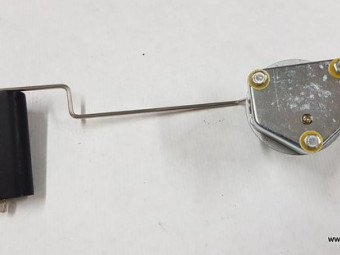 1-wire fuel gauge - Peugeot 203 Meticulous manufacturing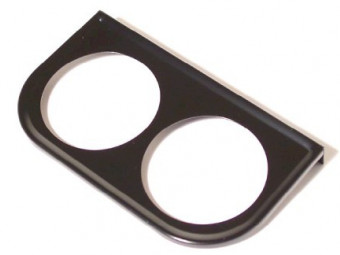 Metal support, black lacquered for standard manometer D52 mm. Ready to fix.
2-wire fuel gauge - Peugeot 203. Meticulous manufacturing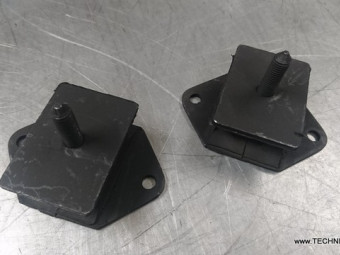 Set of 2 front brackets for Peugeot 403. 86 mm fixing center distance (engine block with 3 reinforcements).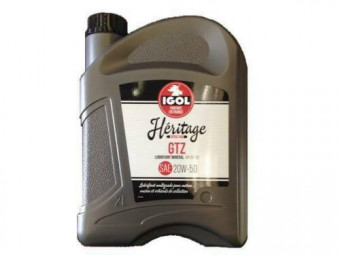 5 l can (non contractual photo) - Viscosity: 20W-50BenefitsHéRITAGE GTZ mineral oil.Multigrade lubricant for Gasoline and Diesel engines, made from severely refined mineral bases and additives suitable for older engines. The anti-wear additive ...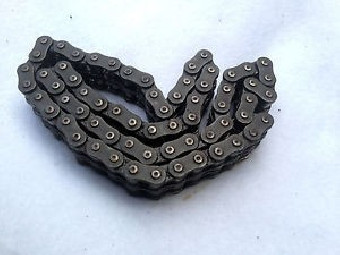 Timing chain for Peugeot 203,403 engine and derivatives - 64 links (for model with tensioner)
Solex 32 pbic carburetor gaskets kit - accelerator pump diaphragm included (Colorale, Goélette, R2087, Frigate, etc) Version with manual starter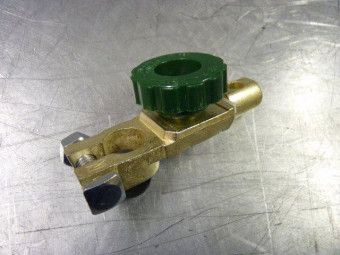 Battery isolator - used to electrically isolate the battery. To be placed on a terminal of the battery.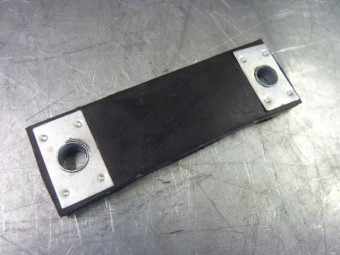 Suspension strap for exhaust. Robust construction, reinforced rubber, metal eyelets.92 mm center distance for M8 mm screws.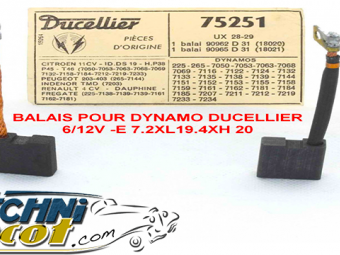 2 Brushes for Ducellier UX 28-29 dynamosDimensions: 7.2 x 19.4 x 20Assembly on Dynamos Ducellier n ...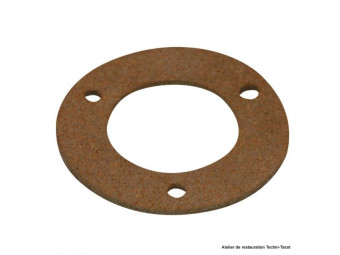 Cork gasket for 3-hole fuel gauge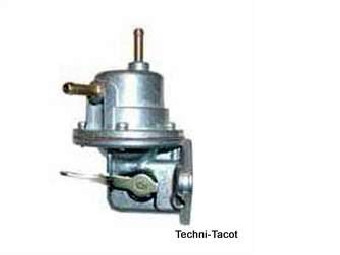 Fuel pump with Peugeot 203, 403, utility D3, D4 and derivatives. Supplied with base gasket.