Mano "OS" Tachometer 0 to 5000 rpm for 4-cylinder petrol engine. Connects to the "break" terminal on the ignition coil. 52 mm recess on the pressure gauge side. delivered with lighting. for negative to ground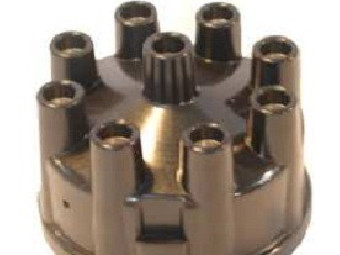 Head for RB Ducellier distributor, distributor mounted on V8 Simca Versailles, Chambord etc. Can also be mounted on Marmon with petrol V8 equipped with civilian ignition.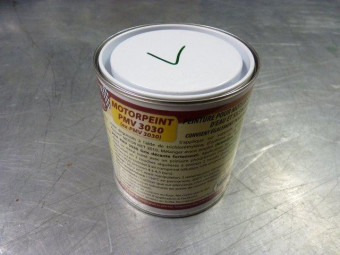 Engine red paint -Pot of 500 mlSuitable for engines, housings, gearboxes, differentials, brake drums and all parts subject to heating in cast iron, steel and light alloys.Direct application on degreased metal (or better, treated with our Phosprim ...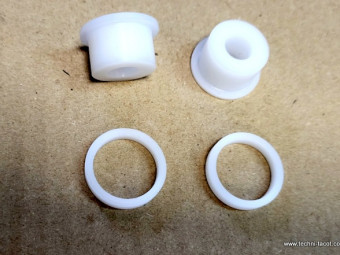 Set of 2 repair rings to replace the silent blocks of the gearbox levers or those at the bottom of the column - Simca Versailles Chambord.Requires 2 sets per vehicle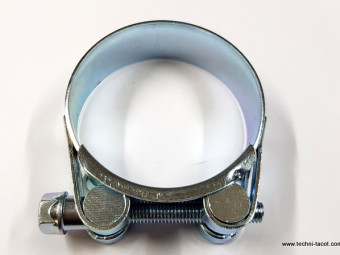 Reinforced collar for exhaust - Ø 64-67 mmRobust French manufacturing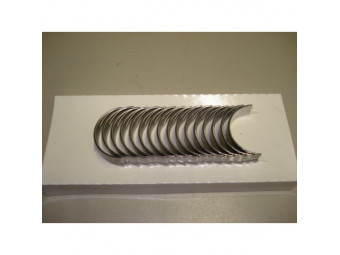 " Set of bearings (16 half-shells) for Ford Vedette 2nd generation 1953-54 and Simca V8 engines. Dimension: .010 US (0.25 mm) Each connecting rod receives its pair of bearings. "
€365.83 TTC
(365,83 € HT)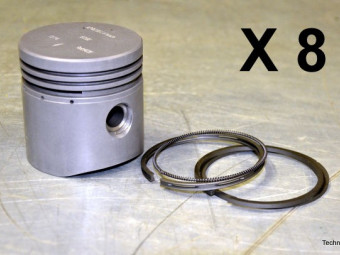 Set of 8 pistons original dimension (66.04 mm) complete (with segments, pins and clips). Aluminum body, quality segmentation with spring-loaded oil scrapers. Flat heads. Mounts on Simca Trianon, Versailles, Régence, Beaulieu, Chambord, ...
€1,194.00 TTC
(1 194,00 € HT)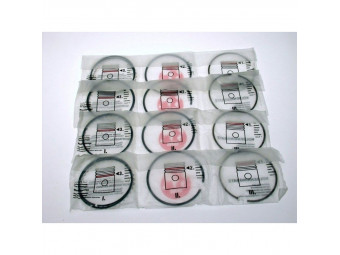 Ring set Ø 66.04 mm Simca 2.38x2.38x5 - 8cyl
€156.00 TTC
(156,00 € HT)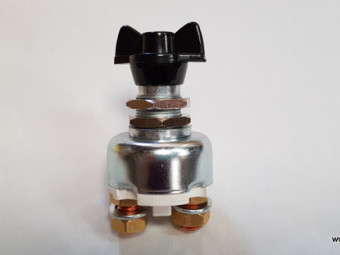 Coupe batterie - permet d'isoler électriquement la batterie.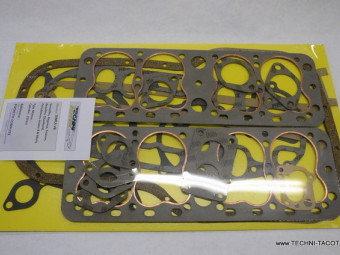 Seal kit produced according to Techni-Tacot requirements. Fit to Simca Versailles, Régence, Trianon, Beaulieu, Chambord, Présidence, Ariane 8 and Marly V8 engines. Contains all the gaskets (2 cylinder head gaskets 1.6 mm thick, water pump, ...
€155.00 TTC
(155,00 € HT)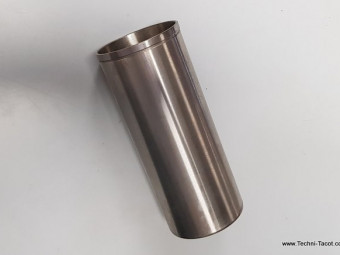 Liner Ø 66.04 - semi finished 65.50 - long 168mm Ø outside 69 mm Ø flange 70 mm height 5mm - Simca V8 Versailles Chambord - sold individually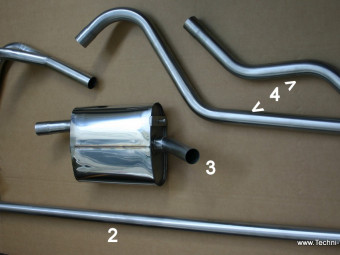 Primary tube between the "Y" and the silencer - Part 2 on the photoAll stainless steel.
€108.22 TTC
(108,22 € HT)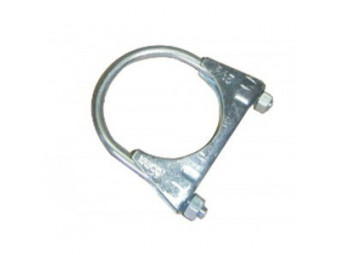 Flange for exhaust connection (clamp with caliper)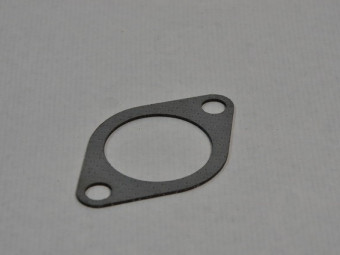 " Exhaust gasket - at the manifold outlet - connection with" "Y" "2 in 1. 2 per engine - Sold individually. "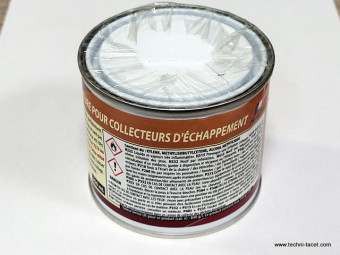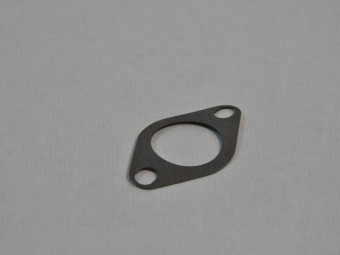 " Exhaust gasket, engine block outlet, small model placed at the ends. 4 on one engine - Sold individually. "