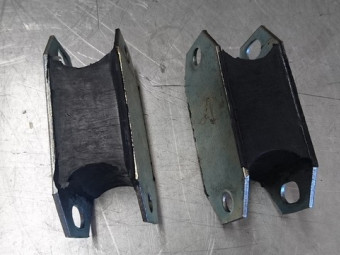 Set of 2 engine mounts for V8 Simca.Mounts on Trianon, Versailles, Régence, Beaulieu, Chambord, Présidence, Marly, Ariane 8.
€100.00 TTC
(100,00 € HT)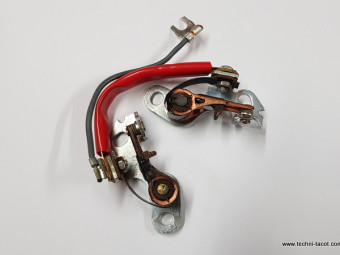 Module comprising 1 set of 2 breakers for RB Ducellier igniter delivered without the red link. (Non contractual photo)Attention there are other versions:- simple,- double COURTSRB brand. Please check against the picture.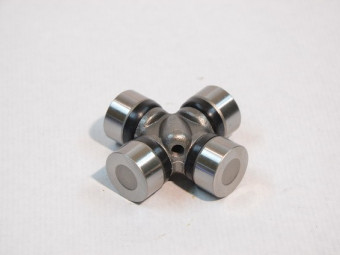 Transmission shaft crosspiece Simca Trianon, Versailles, Marly, Beaulieu, Chambord, Presidence.23.8 mm x 61.3 mm - assembly with external circlips (supplied with each spider). Check your dimensions precisely because other models have been fitted. ...
Mot. Silicone gasket & self-extruding housing RTV K164     high-quality, heat-resistant silicone     base: modified oxime silicone (acid-free hardening system)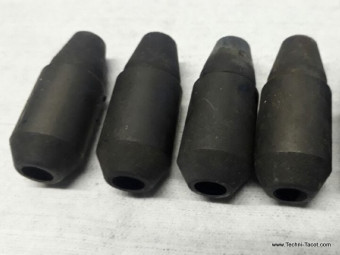 set of 4 valve guides - Simca Chambord Versailles - Aquilon 2350 cc engine - 80 and 84 hpNew period parts and checked.
€160.00 TTC
(160,00 € HT)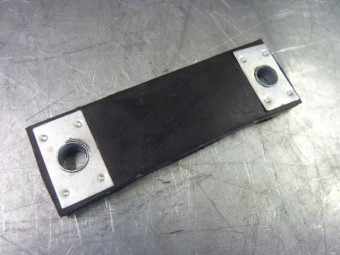 Suspension strap for exhaust. Robust construction, reinforced rubber, metal eyelets.92 mm center distance for M8 mm screws.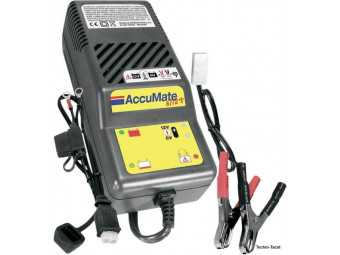 AccuMate is designed to automatically charge and monitor batteries without the danger of overcharging them, regardless of plug-in time. AccuMate is available for all 6V and 12V lead acid batteries, making it a perfect accessory for owners of ...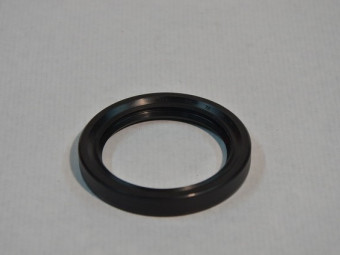 Sealing ring (oil seal) for the gearbox outlet.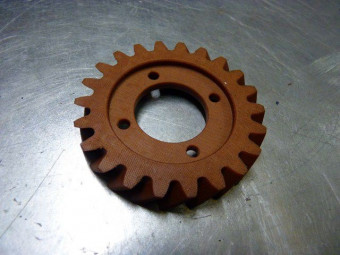 Replacement pinion for oil pump - V8 Simca (Versaille, Chambord, etc.). Supplied with 4 rivets. (Advantageously replaces the celoron one which has become fragile over time). Attention for Ford Vedette 12hp 2150 cm3 V8s, choose the reference " ...
€175.00 TTC
(175,00 € HT)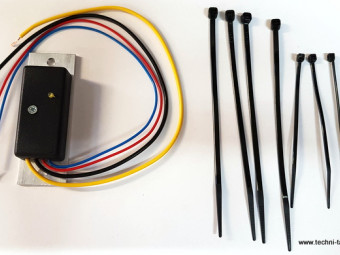 Electronic ignition assistance module. Allows for more energetic spark plug ignition, improved starting, smoother pick-up, helps reduce fuel consumption and consequently pollution.The breakers (platinum-plated screws) are left in place - the ...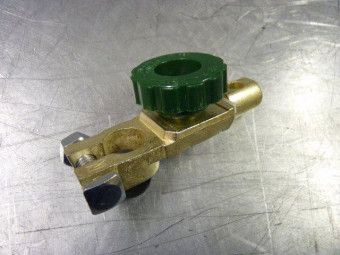 Battery isolator - used to electrically isolate the battery. To be placed on a terminal of the battery.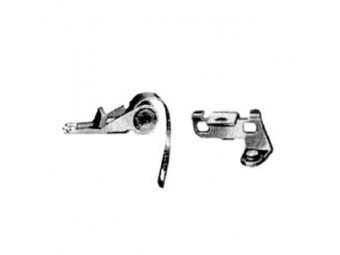 A set of breakers for RB Ducellier igniter. Attention there are several RB versions - Please check your model according to the image. (Double igniters games require you to order 2 games.)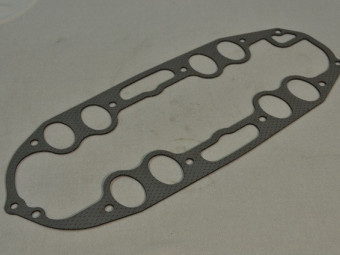 Central gasket intake housing for Vedette Ford and Simca.
Sticker for air filter and breather cap. Mounts on Simca V8 engine. Sticker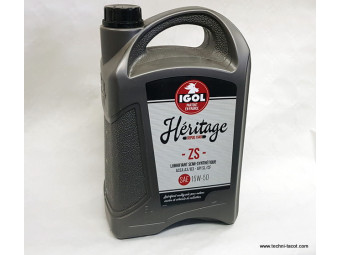 Can of 5 L.Viscosity: 15W-50BenefitsHéRITAGE ZS semi-synthetic oil.Multigrade lubricant for gasoline engine of tourism, reinforced with synthetic bases, particularly adapted to the old engines, gasoline or diesel, equipped with an oil filter - ...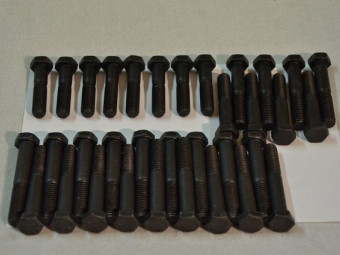 Set of 34 black phosphated hexagonal head screws - 2 screw lengths in the set. Resists up to 6 m.kg