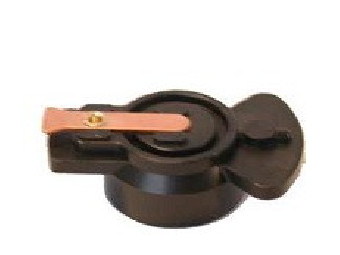 " Finger for igniter mounted on Simca V8. Incompatible with igniter mounted on Ford Vedette. "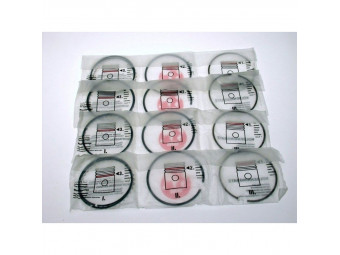 Segment set Ø 66.04 mm Simca 2.38x2.38x5 - 8cyl
€187.20 TTC
(156,00 € HT)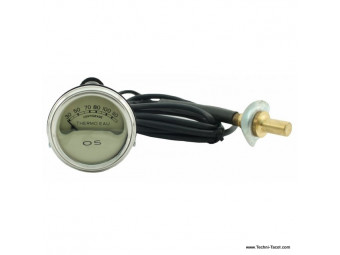 Mano "OS" temperature indicator (without electrical connection). Direct reading by probe mounted on a radiator hose (high outlet). 52 mm recess on the pressure gauge side.Capillary 1m80. Delivered with lighting and probe for the hose.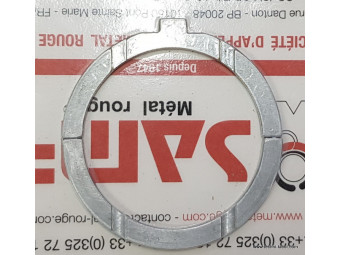 Set of 2 crankshaft shims Simca Versailles, Chambord, Ariane 8 etc. "Aquilon" V8 engine.You need 2 sets per motor
€144.00 TTC
(120,00 € HT)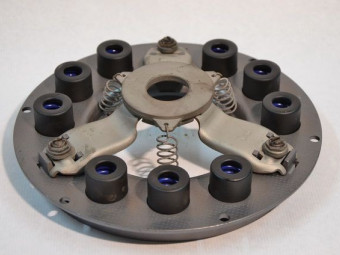 Clutch mechanism reconditioned, in standard exchange mounted on Aquilon Simca V8 engineComplete disassembly, micro balling, surfacing and retaring of the pressure plate.(The sending is done after receipt of the used mechanism, not ...
€297.60 TTC
(248,00 € HT)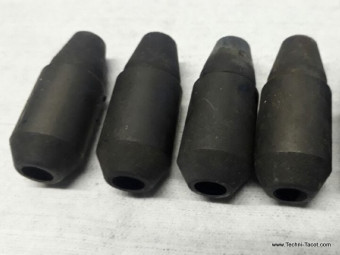 set of 4 valve guides - Simca Chambord Versailles - Aquilon 2350 cc engine - 80 and 84 hpNew period parts and checked.
€172.00 TTC
(172,00 € HT)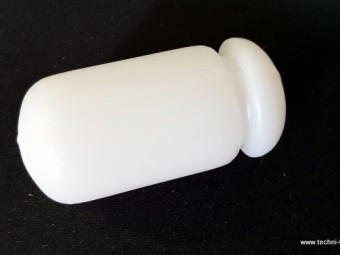 White plastic float. Used to replace ring gauge floats.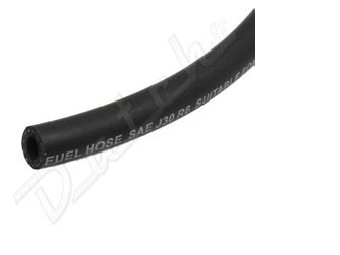 Hose to connect the igniter / carburetor depression 6 mm sold by the meter.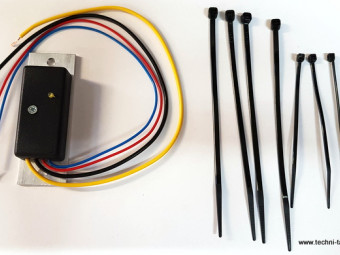 Electronic ignition assistance module. Allows for more energetic spark plug ignition, improved starting, smoother pick-up, helps reduce fuel consumption and consequently pollution.The breakers (platinum-plated screws) are left in place - the ...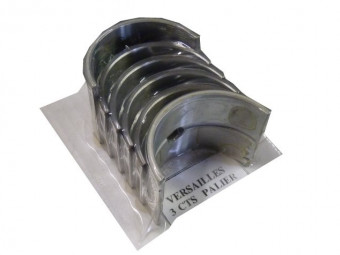 Set of bearings for Simca Versailles, Chambord, Ariane 8 etc. V8 "Aquilon" engine.(1 rear bearing + 2 front and central single bearings)Dimension: 020 US (0.50 mm)
€264.00 TTC
(220,00 € HT)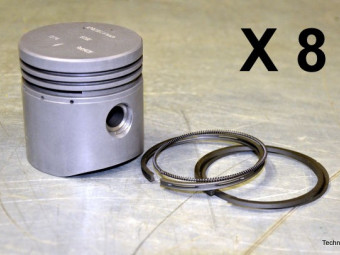 Set of 8 pistons dimension 67.00 mm, complete (with segments, pins and clips). Aluminum body, quality segmentation with spring-loaded oil scrapers. Flat heads. Mounts on Simca Trianon, Versailles, Régence, Beaulieu, Chambord, Présidence, Marly I ...
€1,040.40 TTC
(867,00 € HT)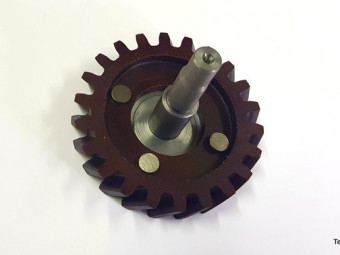 Replacement pinion for oil pump - Delivered riveted with new axle - V8 Simca Versailles, Chambord, etc. - Advantageously replaces the celoron one that has become fragile over time.Attention for Ford Vedette V8 12cv 2150 cm3, choose the reference ...
€265.20 TTC
(265,20 € HT)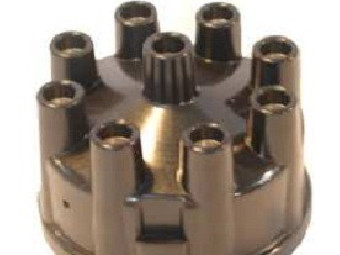 Head for RB Ducellier distributor, distributor mounted on V8 Simca Versailles, Chambord etc. Can also be mounted on Marmon with petrol V8 equipped with civilian ignition.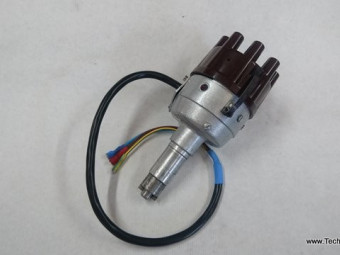 Complete electronic distributor for V8 Ford Vedette with short foot and flat drive. Programmable memory at will. The igniter is delivered already programmed and ready to install. We recommend to use with this igniter, a silicone type harness and ...
€780.00 TTC
(650,00 € HT)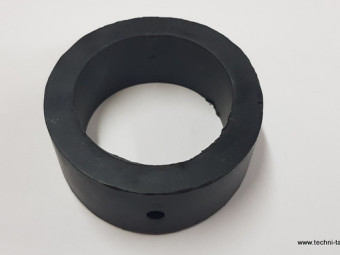 Suspension ring for Peugeot 203 exhaust and othersDimension approximately 63 x 96 x width 27 mm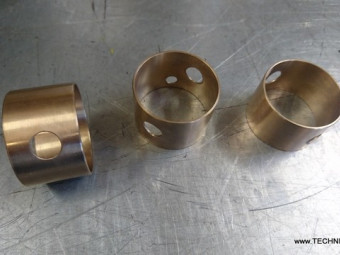 Kit 3 camshaft bushes - Renault Frégate Prairie Goelette engine 671 standard dimension
€266.80 TTC
(266,80 € HT)