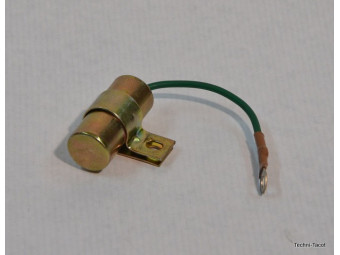 6.12V and 24V compatible ignition capacitor.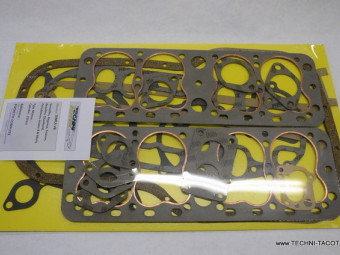 Seal kit produced according to Techni-Tacot requirements. Fit to Simca Versailles, Régence, Trianon, Beaulieu, Chambord, Présidence, Ariane 8 and Marly V8 engines. Contains all the gaskets (2 cylinder head gaskets 1.6 mm thick, water pump, ...
€209.47 TTC
(174,56 € HT)
Mano "OS" Tachometer 0 to 5000 rpm for 4-cylinder petrol engine. Connects to the "break" terminal on the ignition coil. 52 mm recess on the pressure gauge side. delivered with lighting. for negative to ground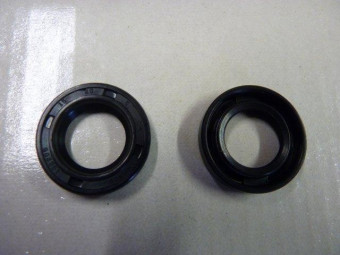 Set of 2 sealing rings (oil seal) for gearbox controls (mounted on control cover).Gaskets to be glued to immobilize them.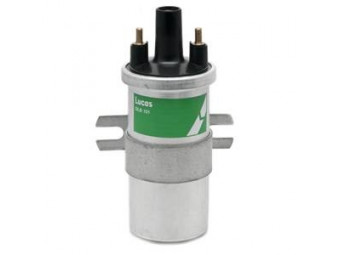 Ignition coil guaranteed for use with a 12 V platinum screw igniter (breakers). Impedance respected to prevent the breakers from bluing.Works perfectly also with electronic module or integral electronic igniter. (Non contractual photo)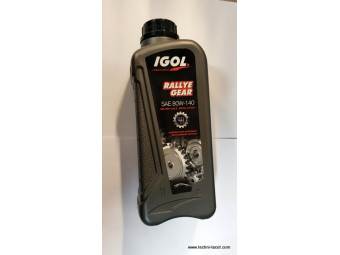 Viscosity index 80 - 140API GL-4(Not suitable for Peugeot type screw axles)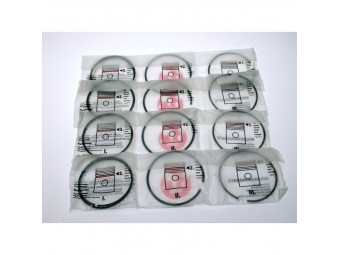 Segment set Ø 66.50 mm Simca 2.38x2.38x5 - 8cyl
€187.20 TTC
(156,00 € HT)
Sticker for air filter and breather cap. Mounts on Simca V8 engine. Sticker
8 mm fuel hose sold by the meter.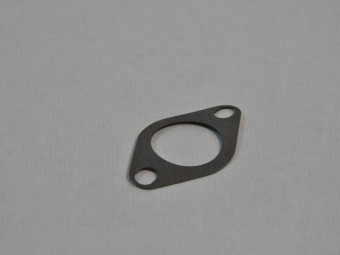 " Exhaust gasket, engine block outlet, small model placed at the ends. 4 on one engine - Sold individually. "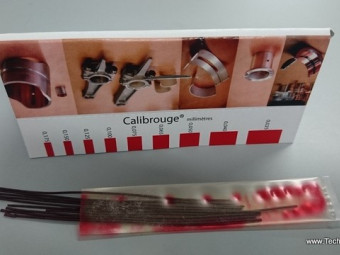 "Plastigage"The Calibrouge ("plastigage or plastigauge") is a simple and practical tool for measuring the clearances of your bearings. Range of use: operating clearance from 0.025 to 0.175 mm
ignition - clip for RB Ducellier distributorSold individually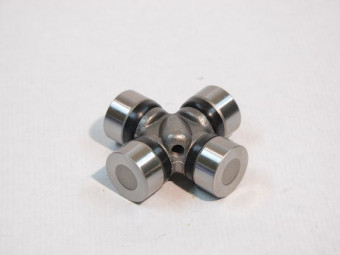 Wheel side transmission spider - Renault Frégate all models Sold individually with grease nipple.
Coupe batterie - permet d'isoler électriquement la batterie.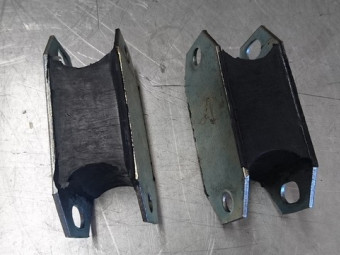 Set of 2 engine mounts for V8 Simca.Mounts on Trianon, Versailles, Régence, Beaulieu, Chambord, Présidence, Marly, Ariane 8.
€120.00 TTC
(100,00 € HT)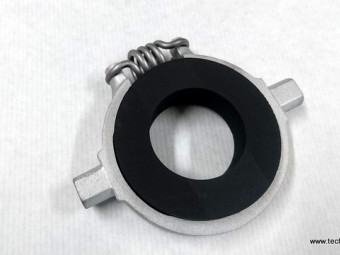 Graphite stopper for clutch. Complete disassembly, micro balling, surfacing and friction replacement. The sending is done after receipt of the used mechanism, not destroyed. Next year, non-contractual photo.
€132.00 TTC
(110,00 € HT)