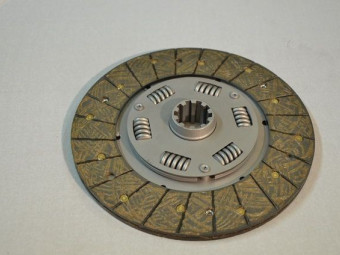 Clutch disc reconditioned, in standard exchange for Simca Versailles, Chambord and derivates. Complete disassembly, micro balling and painting. (The sending is done after receipt of the used mechanism, not destroyed)(Depending on the year, ...
€120.00 TTC
(120,00 € HT)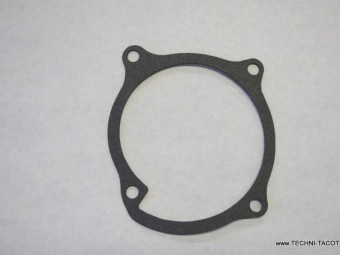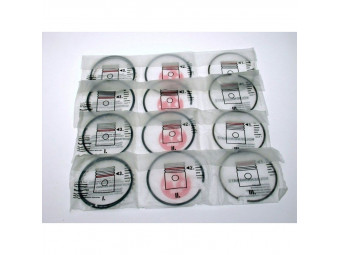 Segment set Ø 66.04 mm Simca 2.38x2.38x5x5 - 8cyl
€214.00 TTC
(214,00 € HT)
Mano "OS" Tachometer 0 to 5000 rpm for 4-cylinder petrol engine. Connects to the "break" terminal on the ignition coil. 52 mm recess on the pressure gauge side. delivered with lighting. for negative to ground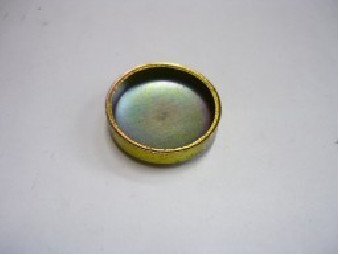 " Set of 4 Simca Aquilon type cylinder head pellets. diam 18.4 mm approximately (1 pellet per cylinder head) "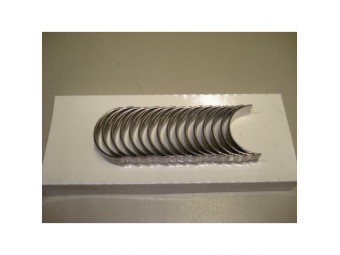 " Set of bearings (16 half-shells) for Ford Vedette 2nd generation 1953-54 and Simca V8 engines. Dimension: .020 US (0.50 mm) Each connecting rod receives its pair of bearings. "
€365.83 TTC
(365,83 € HT)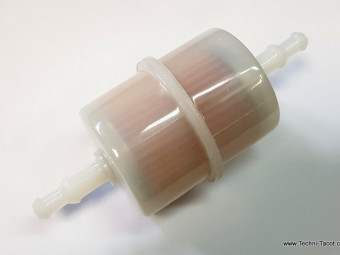 Paper fuel filter for 6 or 8 mm hose.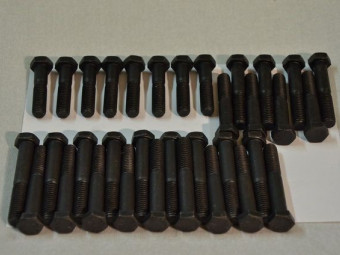 Set of 34 black phosphated hexagonal head screws - 2 screw lengths in the set. Withstands up to 6 m.kgMounts on Simca Versailles (Trianon Régence Marly 1) original 12V model only. 57' model vehicle
€138.80 TTC
(138,80 € HT)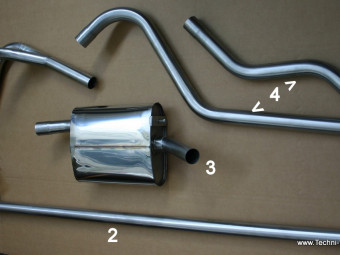 Stainless steel silencer exhaust for V8 Simca Aquilon
€460.20 TTC
(460,20 € HT)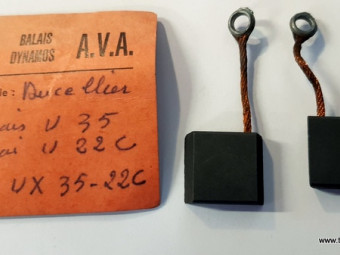 Set of 2 brushes or carbon brushes for 6 / 12v DUCELLIER dynamos Ref 75262 - 18444Composition of the set: 1 broom U35 and 1 broom U 22CCorrespondence: Le Carbone-Lorraine - Ava: UX 35 - 18444 / Sebs: 31Assembly on Dynamos Ducellier n °: 7131 A / ...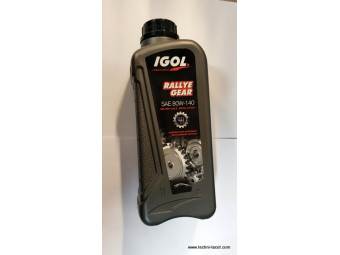 Viscosity index 80 - 140API GL-4(Not suitable for Peugeot type screw axles)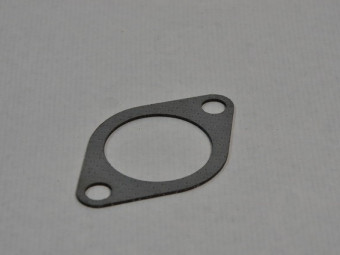 " Exhaust gasket - at the manifold outlet - connection with" "Y" "2 in 1. 2 per engine - Sold individually. "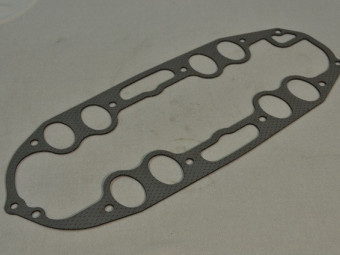 Central gasket intake housing for Vedette Ford and Simca.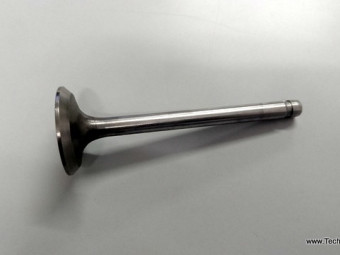 Intake valve for Simca Trianon, Versailles, Régence, Beaulieu, Chambord, Présidence, Marly 1 and 2, Ariane 8.Product from old stocks or used product reconditioned - Delivered rectified and ready to fit.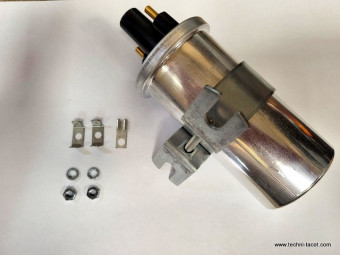 Ignition coil guaranteed for use with a 12 V platinum screw igniter (breakers). Impedance respected to prevent the breakers from bluing.Works perfectly also with electronic module or integral electronic igniter. (Non contractual photo)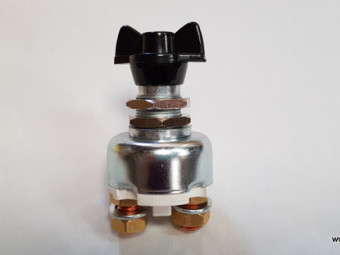 Coupe batterie - permet d'isoler électriquement la batterie.