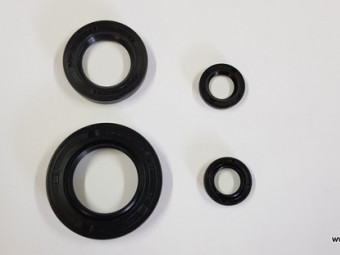 Set of 4 rings for input, output and gearbox lever Simca Versailles Chambord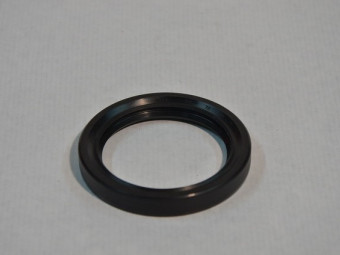 Sealing ring (oil seal) for gearbox inlet (clutch side).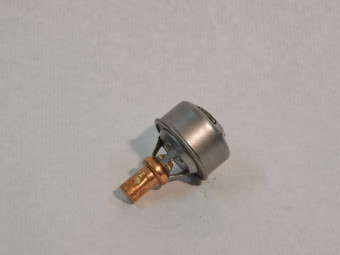 " Thermostat for cooling circuit. For V8 Vedette Ford and Simca Versailles, Chambord, Vendôme, Monte Carlo etc. (Two thermostats per V8 engine). Sold individually. "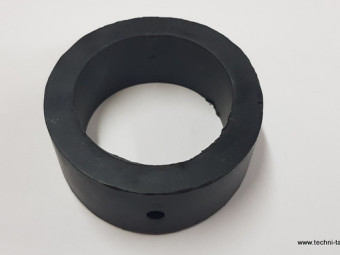 Suspension ring for Peugeot 203 exhaust and othersDimension approximately 63 x 96 x width 27 mm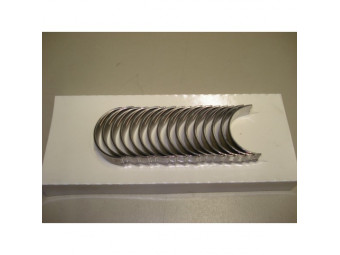 " Set of bearings (16 half-shells) for Ford Vedette 2nd generation 1953-54 and Simca V8 engines. Dimension: .030 US (0.75 mm) Each connecting rod receives its pair of bearings. "
€345.88 TTC
(345,88 € HT)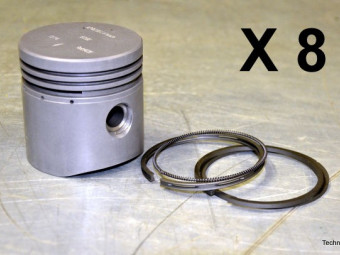 Set of 8 pistons original dimension (66.04 mm) complete (with segments, pins and clips). Aluminum body, quality segmentation with spring-loaded oil scrapers. Flat heads. Mounts on Simca Trianon, Versailles, Régence, Beaulieu, Chambord, ...
€867.00 TTC
(867,00 € HT)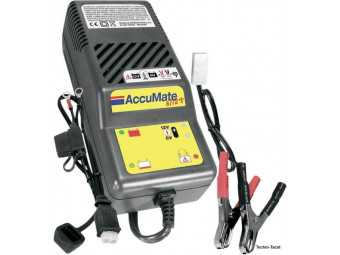 AccuMate is designed to automatically charge and monitor batteries without the danger of overcharging them, regardless of plug-in time. AccuMate is available for all 6V and 12V lead acid batteries, making it a perfect accessory for owners of ...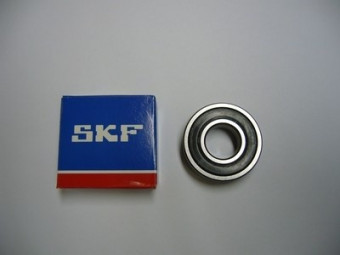 Bearing - 17x40x12 waterproof (often used on dynamo, water pump, flywheel center, etc.). Check with the dimensions of your bearing.
Replacement cartridge for Ford Vedette, Vendôme and Simca Vedette oil filters. Identical to the C4 FRAM model. Info: Delivered without the gasket under the bell (or the cover for the Simca). It is for sale separately: click HERE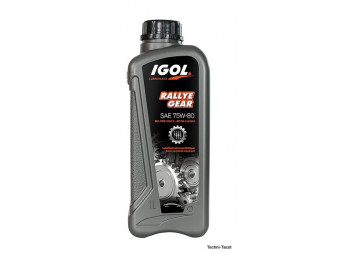 Oil for gearbox and bridge for old mechanics. Type SAE 75 80 90 - GL4. 1L container.(Not suitable for Peugeot type screw axles)
Mot. Silicone gasket & self-extruding housing RTV K164     high-quality, heat-resistant silicone     base: modified oxime silicone (acid-free hardening system)
8 mm fuel hose sold by the meter.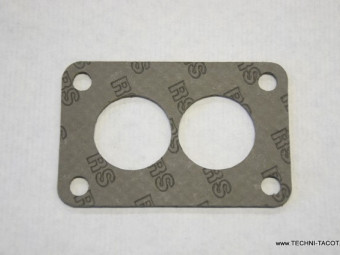 Gasket for NDIX carburetor
Sticker for oil filter and breather plug. Mounts on V8 engine
6V electric fuel pump. To be connected to the ignition coil power supply. Connects in series with the original fuel line.Allows you to keep the manual pump. Avoids having to lift the hood to turn up gasoline before starting.Is intended to remain ...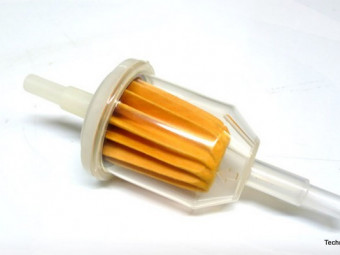 Paper fuel filter for 6 or 8 mm hose.