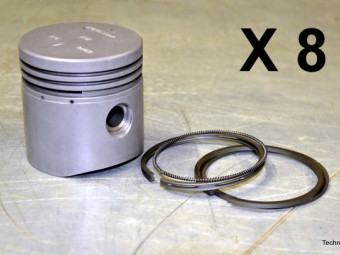 Set of 8 pistons dimension 67.50 mm, complete (with segments, pins and clips). Aluminum body, quality segmentation with spring-loaded oil scrapers. Flat heads. Mounts on Simca Trianon, Versailles, Régence, Beaulieu, Chambord, Présidence, Marly I ...
€1,194.00 TTC
(1 194,00 € HT)
Replacement cartridge for Ford Vedette, Vendôme and Simca Vedette oil filters. Identical to the C4 FRAM model. Info: Delivered without the gasket under the bell (or the cover for the Simca). It is for sale separately: click HERE
Black paint - 500 ml jarSuitable for engines, housings, gearboxes, differentials, brake drums and all parts subject to heating in cast iron, steel and light alloys.Direct application on degreased metal (or better, treated with our Phosprim 4090), ...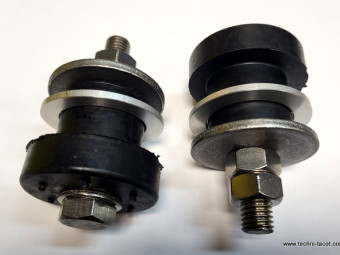 €102.80 TTC
(102,80 € HT)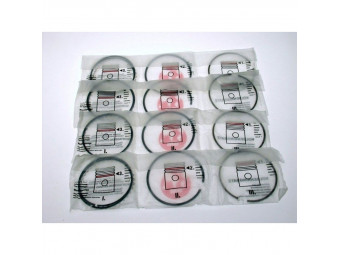 Segment set Ø 67.00 mm Simca 2.38x2.38x4 - 8cyl
€156.00 TTC
(156,00 € HT)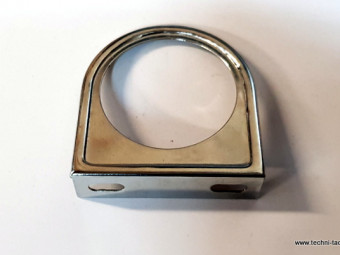 Chromed metal support for standard manometer D52 mm. Ready to fix.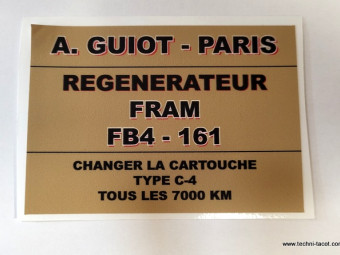 Sticker for oil filter and breather plug. Mounts on V8 engine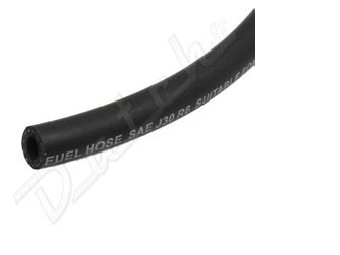 Hose to connect the igniter / carburetor depression 6 mm sold by the meter.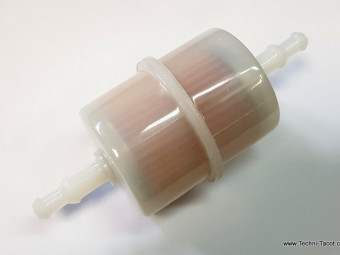 Paper fuel filter for 6 or 8 mm hose.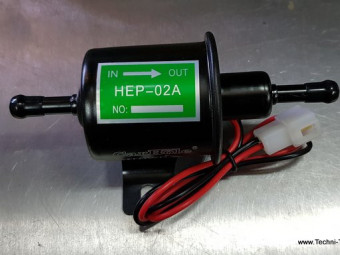 " 12V electric fuel pump. Connects in series with the original fuel line. Keeps the hand pump. Avoids having to lift the hood to turn up gasoline before starting. To be powered through a push button for occasional operation. Low pressure, no ...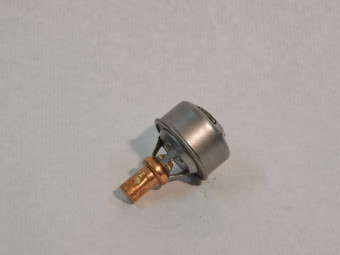 " Thermostat for cooling circuit. For V8 Vedette Ford and Simca Versailles, Chambord, Vendôme, Monte Carlo etc. (Two thermostats per V8 engine). Sold individually. "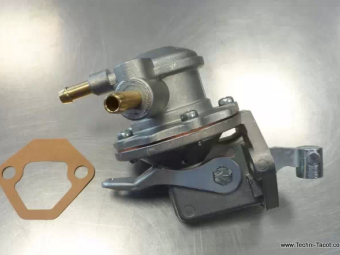 Handle fuel pump - Simca Versailles ChambordDelivered with seal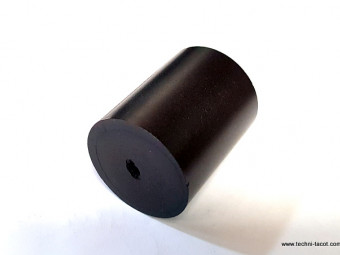 Float in synthetic material resistant to current fuels. Used to replace the cork floats on the fuel gauge Length: 1.40" Diameter: 1.14"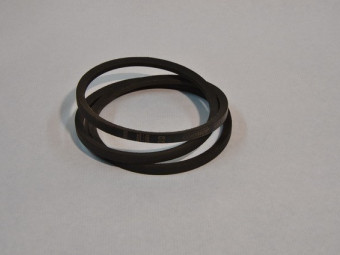 Dynamo-water pump-crankshaft pulley belt.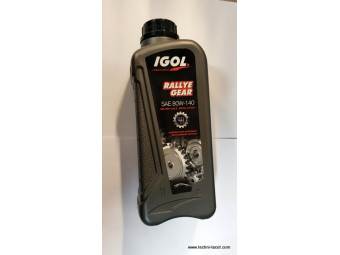 Viscosity index 80 - 140API GL-4(Not suitable for Peugeot type screw axles)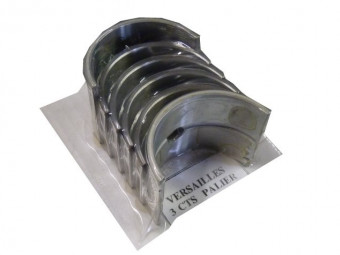 " Set of bearings for Simca Versailles, Chambord, Ariane 8 etc. V8 engine" "Aquilon" ". (1 rear landing + 2 front and central single landings) Dimension: 030 US (0.75 mm) "
€233.33 TTC
(233,33 € HT)