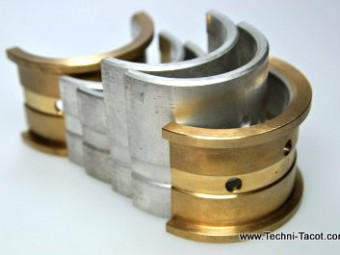 Bearing bearings dimension 49.50 (0.50) -Citroen:- Traction Perfo and 11D  - HY until 1963 ("Traction" type engine)- U23
€398.00 TTC
(398,00 € HT)
Dark green engine paint RAL 6005 -Pot of 500 mlSuitable for engines, housings, gearboxes, differentials, brake drums and all parts subject to heating in cast iron, steel and light alloys.Direct application on degreased metal (or better, treated ...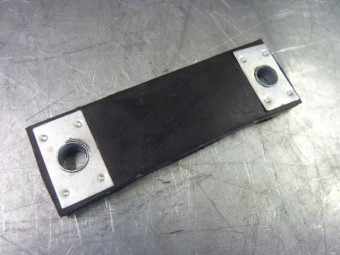 Suspension strap for exhaust. Robust construction, reinforced rubber, metal eyelets.92 mm center distance for M8 mm screws.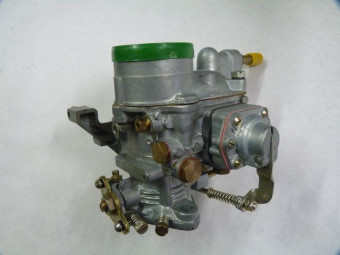 New carburettor similar to the Solex 32 PBIC type. Vacuum outlet on foot base. Configuration for Citroen TractionNozzle 26 - Main jet 135 and automatic nozzle 190 - Emulsion19 - Idle 50 - idle air 130 - Needle 1.5 - Float 12.5 gr - Accelerator ...
€163.07 TTC
(163,07 € HT)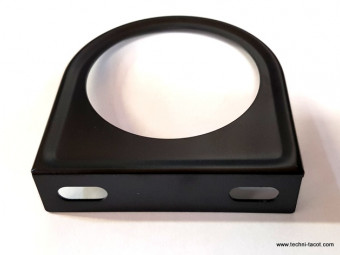 Support métalique, laqué noir pour manomètre standard D52 mm. Prêt à fixé.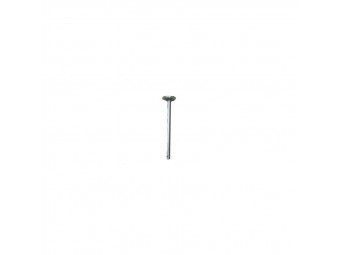 Set of 4 ADM valves Ø 37x9x109 - flat - Citroen Traction 11D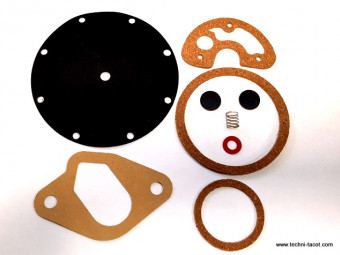 Repair kit for SEV D100mm fuel pump. Fitted on Renault Frégate Prairie Goelette Galion. Please check the brand of your pump before ordering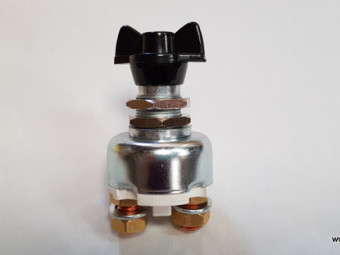 Coupe batterie - permet d'isoler électriquement la batterie.
Fuel pump with primer, for Citroën Traction, delivered with gasket. Can also be mounted on U23 gasoline engine, HY, type H, and HZ equipped with the engine type Traction.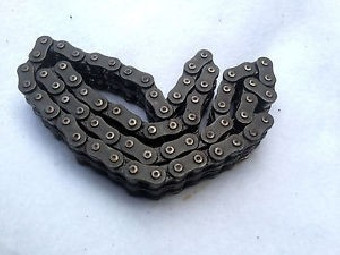 Distribution chain. Non contractual photo.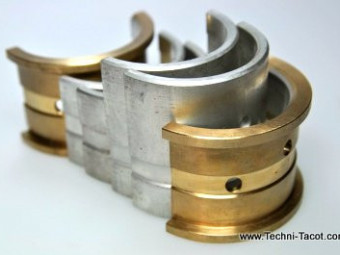 Bearing bearings dimension 49.00 (1.00) -Citroen:- Traction Perfo and 11D  - HY until 1963 ("Traction" type engine)- U23
€398.00 TTC
(398,00 € HT)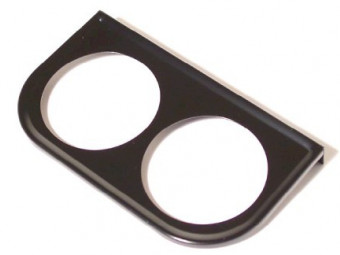 Metal support, black lacquered for standard manometer D52 mm. Ready to fix.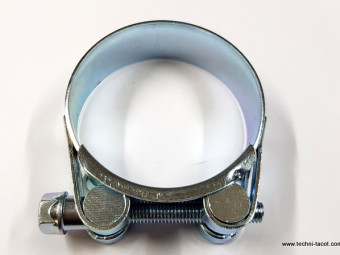 Reinforced collar for exhaust - Ø 64-67 mmRobust French manufacturing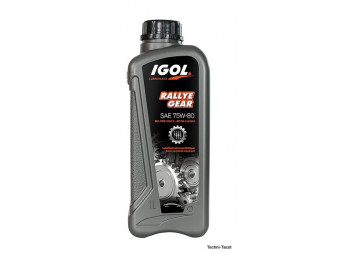 Oil for gearbox and bridge for old mechanics. Type SAE 75 80 90 - GL4. 1L container.(Not suitable for Peugeot type screw axles)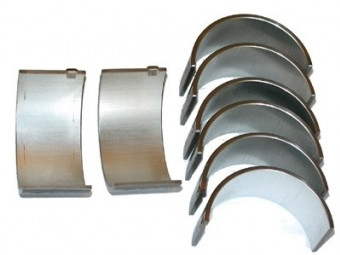 Set of 47.75 mm connecting rod bearings - dimension 0.25 mm - Citroen Traction 11D - HY - U23Mounts on engines equipped with bearing connecting rods.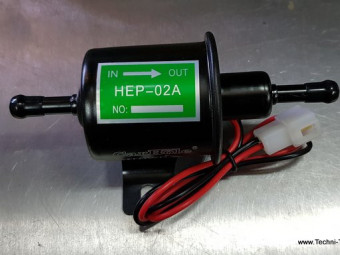 " 12V electric fuel pump. Connects in series with the original fuel line. Keeps the hand pump. Avoids having to lift the hood to turn up gasoline before starting. To be powered through a push button for occasional operation. Low pressure, no ...