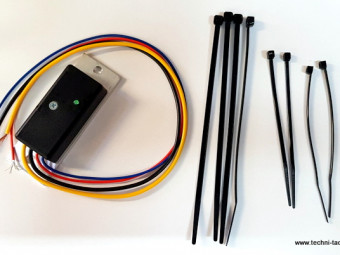 Electronic ignition assistance module. Allows more energetic spark plug ignition, improves starting, smoother times, helps reduce fuel consumption and consequently pollution.The breakers (platinum screws) are left in place - the original coil can ...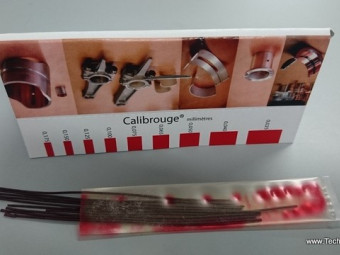 "Plastigage"The Calibrouge ("plastigage or plastigauge") is a simple and practical tool for measuring the clearances of your bearings. Range of use: operating clearance from 0.025 to 0.175 mm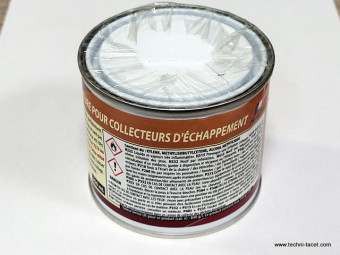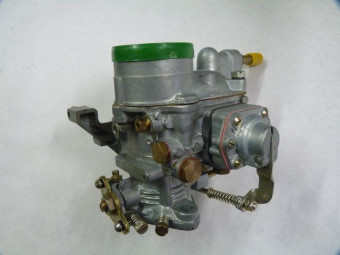 New carburettor similar to the Solex 32 PBIC type. Vacuum outlet on foot base. Configuration for Citroen TractionNozzle 26 - Main jet 135 and automatic nozzle 190 - Emulsion19 - Idle 50 - idle air 130 - Needle 1.5 - Float 12.5 gr - Accelerator ...
€163.07 TTC
(163,07 € HT)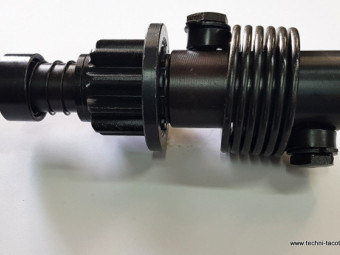 BENDIX launcher for starter - CItroen Traction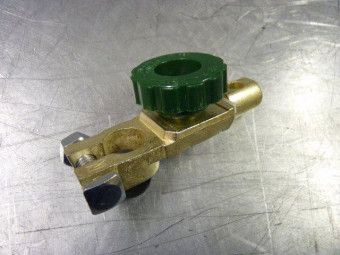 Battery isolator - used to electrically isolate the battery. To be placed on a terminal of the battery.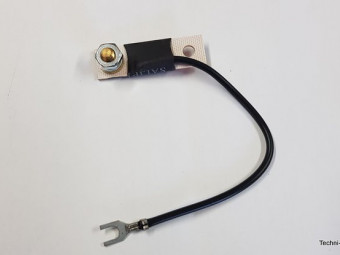 This module allows the use of 6V pressure gauges on a 12V vehicle (negative to ground). Mounts on a temperature gauge, pressure, fuel gauge, ...Very practical, it is fixed directly on the supply terminal of the pressure gauge thanks to a hole ...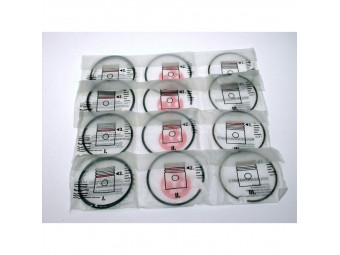 Segment set Ø 78 mm Citroen Traction 3x3x3x4.5 - 4cyl
€135.00 TTC
(135,00 € HT)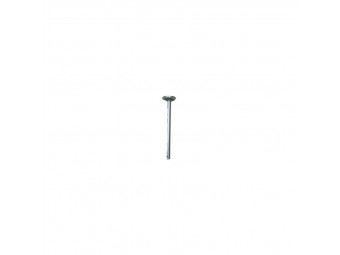 Set of 4 ECH valves Ø 34x9x112.7 - Citroen Traction 11D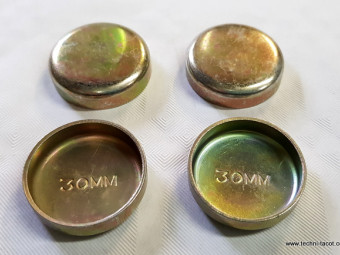 Set of 4 Ø30mm pellets only for cast iron cylinder head - Citroen Traction U23 HY
Carburateur neuf type Solex 34 PBIC. Prise de dépression sur embase de pied. Configuration pour Citroen Traction - ID 19 Buse 27 - Gicleur principal 140 et ajutage automaticité 165 - Emulsion19 - Ralenti 50 - air ralenti 130 - Pointeau 1.5 - ...
€165.00 TTC
(165,00 € HT)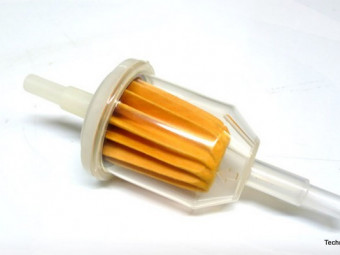 Paper fuel filter for 6 or 8 mm hose.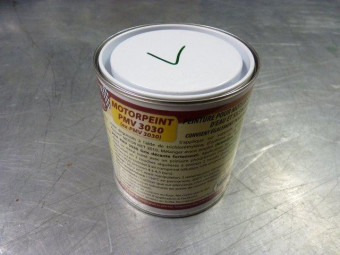 Engine red paint -Pot of 500 mlSuitable for engines, housings, gearboxes, differentials, brake drums and all parts subject to heating in cast iron, steel and light alloys.Direct application on degreased metal (or better, treated with our Phosprim ...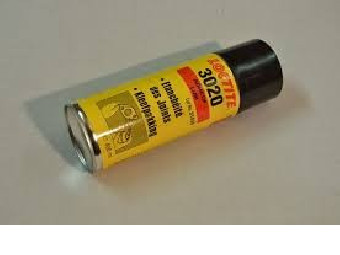 Sealing spray varnish to be sprayed on both sides of a cylinder head gasket. Improves sealing, essential with solid copper gaskets (any thickness)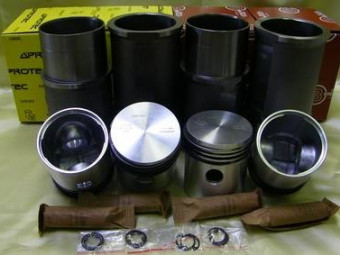 Set of 4 liners + 4 complete flat head pistons (segments, clips, pins) - Quality segments.Non contractual photo
€272.00 TTC
(272,00 € HT)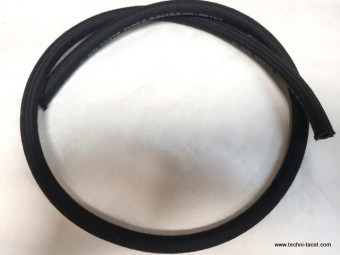 8 mm fuel hose sold by the meter.