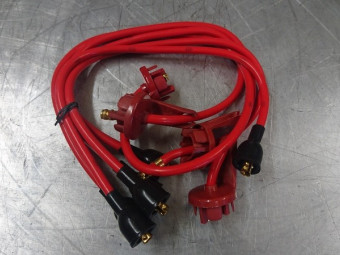 Ignition harness (5 wires) for Citroën HY engine H72 or H78, DS 19 ID 19. Highly recommended with electronic ignition.Wire with red insulation, works with platinum screws or electronic ignition, current manufacture (not from old stocks).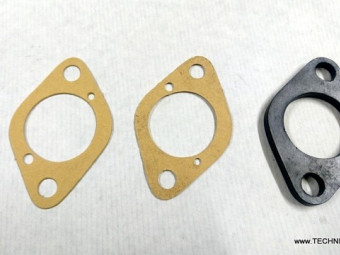 kit 2 joints papier + cale thermique pour embase de carburateur Solex 32 pbi.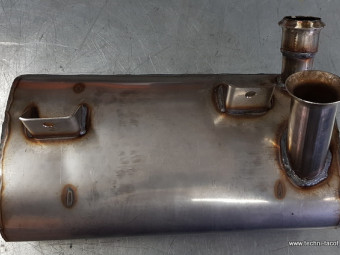 €322.50 TTC
(322,50 € HT)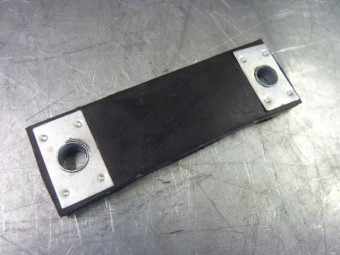 Suspension strap for exhaust. Robust construction, reinforced rubber, metal eyelets.92 mm center distance for M8 mm screws.
Engine seal kit for Citroen U23, HY, equipped with 11D engine (cast iron cylinder head). The cylinder head gasket is slightly different from that of the 11D engine for Traction (reverse water pump). See detail of the cylinder head gasket on the ...
€225.00 TTC
(225,00 € HT)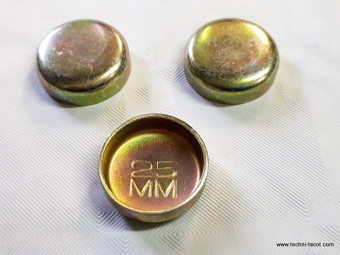 Set of 3 Ø25mm pellets only for cast iron cylinder head - Citroen Traction U23 HY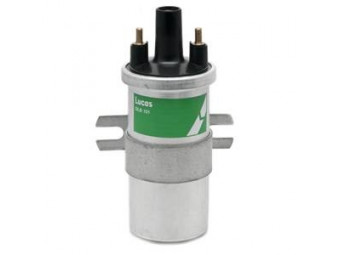 Ignition coil guaranteed for use with a 12 V platinum screw igniter (breakers). Impedance respected to prevent the breakers from bluing.Works perfectly also with electronic module or integral electronic igniter. (Non contractual photo)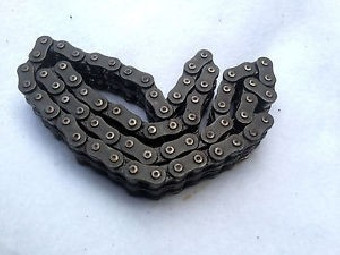 Distribution chain. Non contractual photo.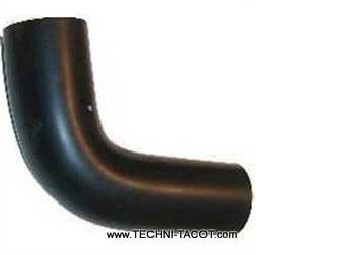 Lower hose without heating flow after 07/1963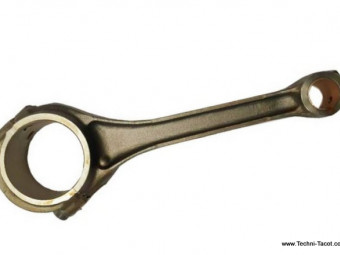 New connecting rod for assembly with bearing - Citroen Traction 11hp and 15hp and HY engine ID 19 current 63 and end of series.Supplied without pad. It is advisable to replace all 4 connecting rods at the same time.
€135.00 TTC
(135,00 € HT)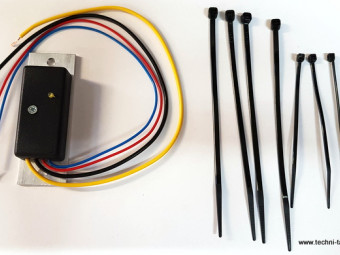 Electronic ignition assistance module. Allows for more energetic spark plug ignition, improved starting, smoother pick-up, helps reduce fuel consumption and consequently pollution.The breakers (platinum-plated screws) are left in place - the ...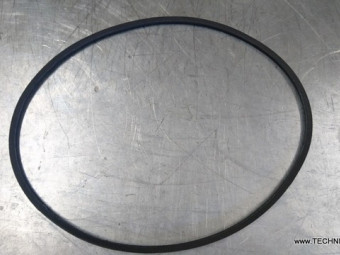 belt for HY engine after 07/1963 (petrol)
Head for SEV igniter: Interlocking inside the igniterØ socket 58 mm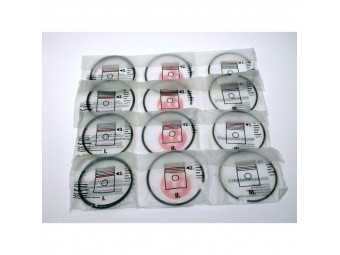 Piston ring set Ø 78 mm Citroen Traction U23 HY 2.5x2.5x4x4 - 4 cyl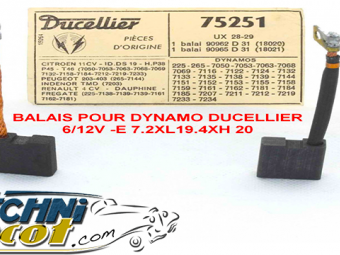 2 Brushes for Ducellier UX 28-29 dynamosDimensions: 7.2 x 19.4 x 20Assembly on Dynamos Ducellier n ...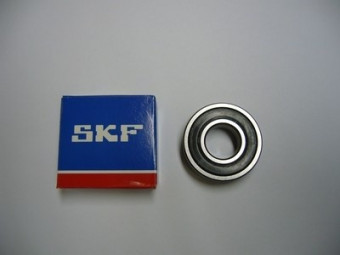 Bearing - 17x40x12 waterproof (often used on dynamo, water pump, flywheel center, etc.). Check with the dimensions of your bearing.