Sealing paste to be applied on both sides of a cylinder head gasket. Product similar to "Collex". Leave to evaporate for about 30 min at room temperature after application, then fit the gasket - improves the seal - recommended with solid copper ...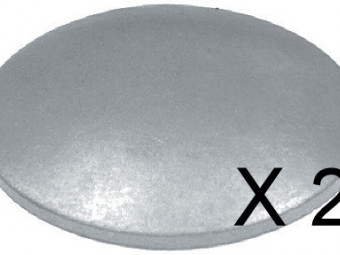 Set of 2 pellets diam. 60mm on cylinder head for Peugeot 203-403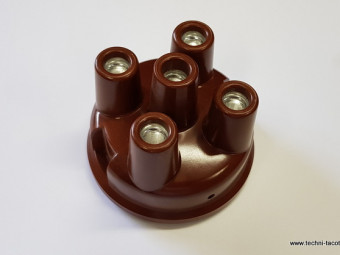 Head for SEV igniter: Interlocking inside the igniterØ socket 58 mm
Mano "OS" temperature indicator (without electrical connection). Direct reading by probe mounted on a radiator hose (high outlet). 52 mm recess on the pressure gauge side.Capillary 1m80. Delivered with lighting and probe for the hose.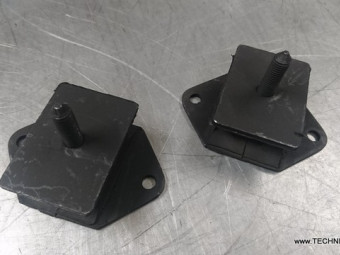 Set of 2 front brackets for Peugeot 403. 86 mm fixing center distance (engine block with 3 reinforcements).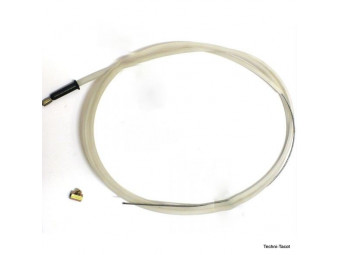 Kit for repairing the accelerator cable Peugeot 403 all models.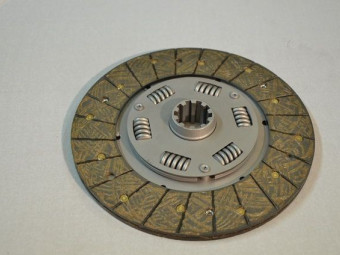 Reconditioned clutch disc, in standard exchange for Peugeot 203 403. Complete disassembly, micro balling and painting. (The sending is done after receipt of the used mechanism, not destroyed) (Depending on the year, non-contractual photo)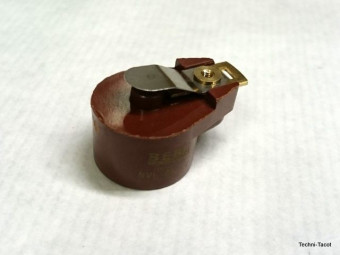 Finger for SEV igniter (large model)
Float in synthetic material resistant to current fuels. Used to replace the cork floats on the fuel gauge Length: 1.40" Diameter: 1.14"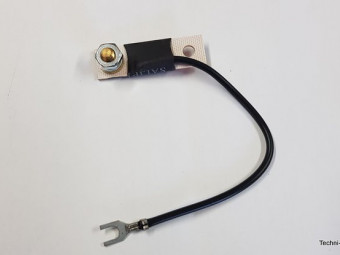 This module allows the use of 6V pressure gauges on a 12V vehicle (negative to ground). Mounts on a temperature gauge, pressure, fuel gauge, ...Very practical, it is fixed directly on the supply terminal of the pressure gauge thanks to a hole ...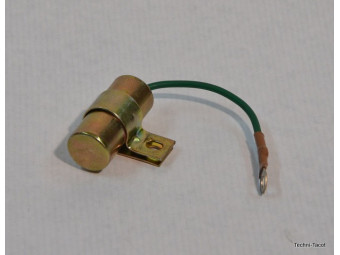 6.12V and 24V compatible ignition capacitor.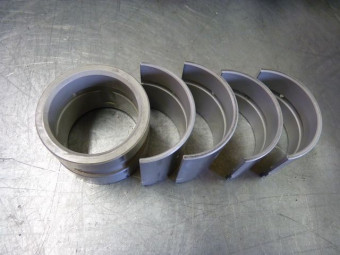 Set of 3 bearings for Peugeot 203 and 403.Original standard dimension
€306.00 TTC
(306,00 € HT)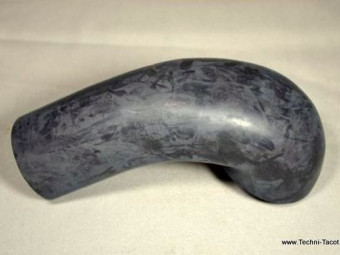 Air filter - carburetor connection hose
Head for Ducellier distributor: Interlocking inside the head = 65 mm, outside about 72 mm.To be assembled with breakers 1 237 013 808, and ducellier finger.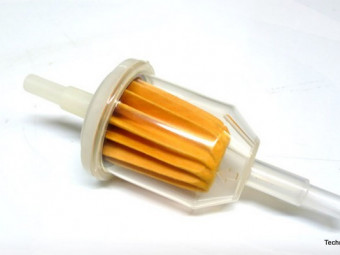 Paper fuel filter for 6 or 8 mm hose.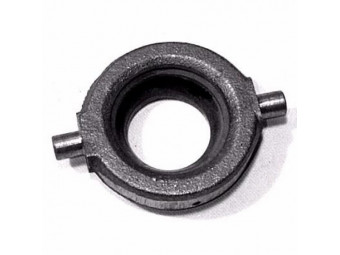 Graphite stop for clutch mechanism.