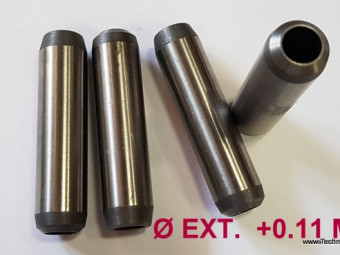 Set of 4 cast iron intake and exhaust valve guides: outer bore repair dimension + 0.11 = Ø 14.16 - 8.5x14.11x56.50Peugeot 203 and 403, 1290cm³ TM4 TMP4 D4A engines, inner diameter 8.5mm, diam. ext. 14.05mm, length 55.4mm.(8 guides per cylinder head)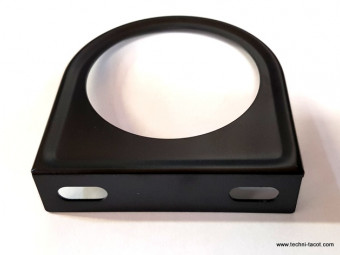 Support métalique, laqué noir pour manomètre standard D52 mm. Prêt à fixé.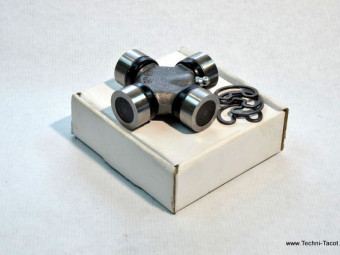 Gearbox output cross member connected to the thrust tube. 1 crosspiece per vehicle. Dim approx 24 mm x 60 mmNot suitable for 403 vehicles.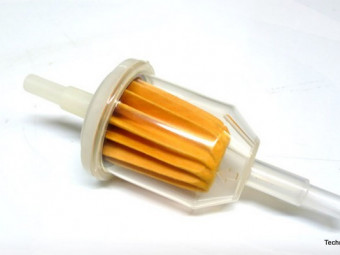 Paper fuel filter for 6 or 8 mm hose.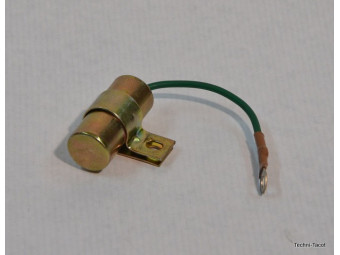 6.12V and 24V compatible ignition capacitor.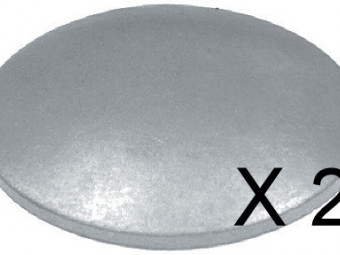 Set of 2 pellets diam. 60mm on cylinder head for Peugeot 203-403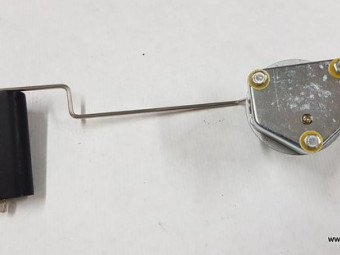 1-wire fuel gauge - Peugeot 203 Meticulous manufacturing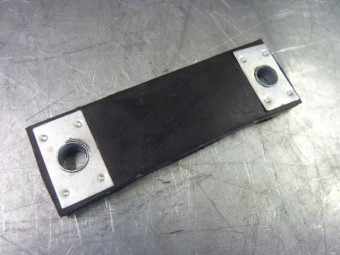 Suspension strap for exhaust. Robust construction, reinforced rubber, metal eyelets.92 mm center distance for M8 mm screws.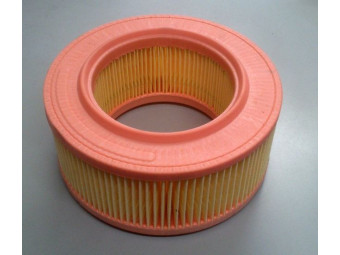 Paper cartridge for Peugeot 203 air filter. Conforms to original dimensions.Diam 140/150 mm - height 60/65 mm - central hole 90 mm approximately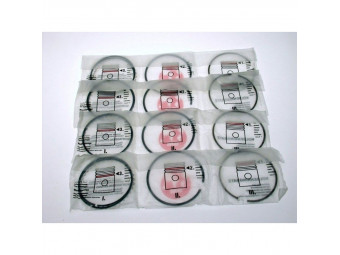 Segment set Ø 80 mm Peugeot 203 403 - 8cv - 2x2x4.5
€145.20 TTC
(121,00 € HT)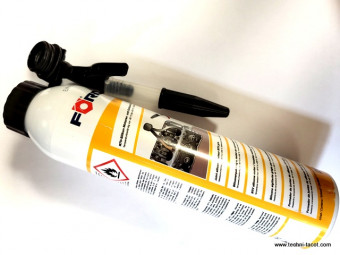 Mot. Silicone gasket & self-extruding housing RTV K164     high-quality, heat-resistant silicone     base: modified oxime silicone (acid-free hardening system)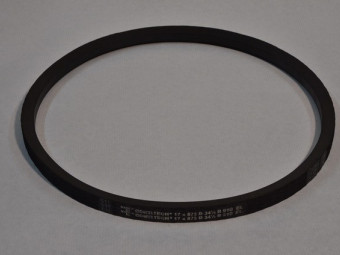 Head for SEV igniter: Interlocking inside the igniterØ socket 58 mm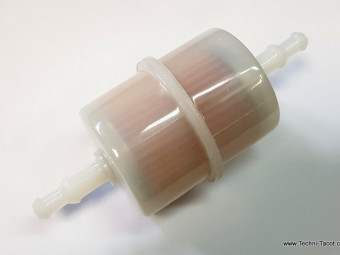 Paper fuel filter for 6 or 8 mm hose.