Float in synthetic material resistant to current fuels. Used to replace the cork floats on the fuel gauge Length: 1.40" Diameter: 1.14"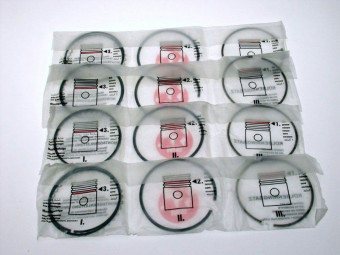 Set of 16 segments (4 per piston).Composition:Cylinder bore 52 mm8 waterproof segments, 2 mm high8 scraper segment height 3mmOther dimensions available, contact us.
€125.00 TTC
(125,00 € HT)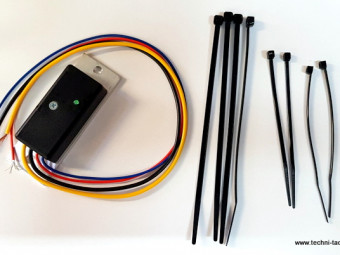 Electronic ignition assistance module. Allows more energetic spark plug ignition, improves starting, smoother times, helps reduce fuel consumption and consequently pollution.The breakers (platinum screws) are left in place - the original coil can ...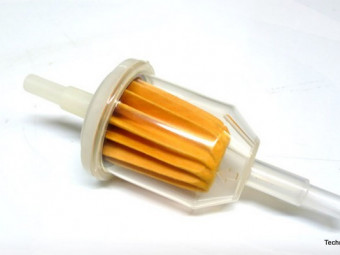 Paper fuel filter for 6 or 8 mm hose.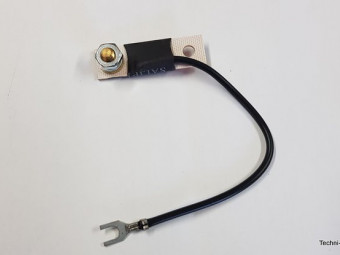 This module allows the use of 6V pressure gauges on a 12V vehicle (negative to ground). Mounts on a temperature gauge, pressure, fuel gauge, ...Very practical, it is fixed directly on the supply terminal of the pressure gauge thanks to a hole ...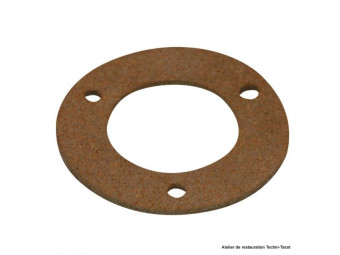 Cork gasket for 3-hole fuel gauge
Dark green engine paint RAL 6005 -Pot of 500 mlSuitable for engines, housings, gearboxes, differentials, brake drums and all parts subject to heating in cast iron, steel and light alloys.Direct application on degreased metal (or better, treated ...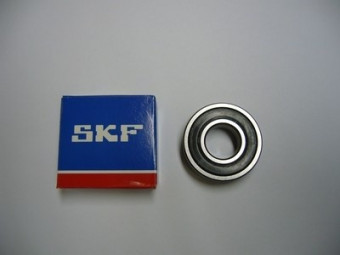 Bearing - 17x40x12 waterproof (often used on dynamo, water pump, flywheel center, etc.). Check with the dimensions of your bearing.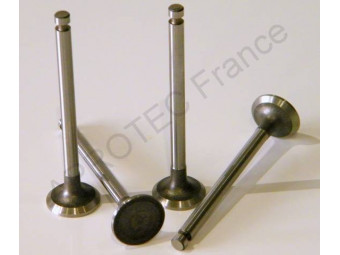 Set of 4 ECH valves Ø 20.5x6x88 - plate 45 ° - Simca 5 - Fiat 500A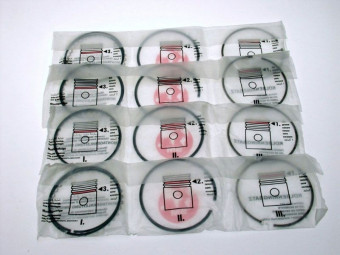 Set of 20 segments (5 per piston).Composition:Cylinder bore 52.50 mm16 waterproof segments, 2 mm high4 scraper segment height 3mmOther dimensions available, contact us.
€158.00 TTC
(158,00 € HT)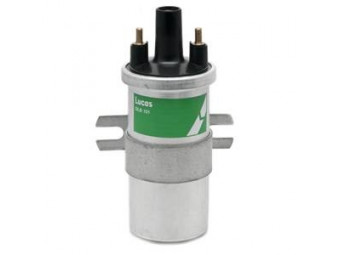 Ignition coil guaranteed for use with a 12 V platinum screw igniter (breakers). Impedance respected to prevent the breakers from bluing.Works perfectly also with electronic module or integral electronic igniter. (Non contractual photo)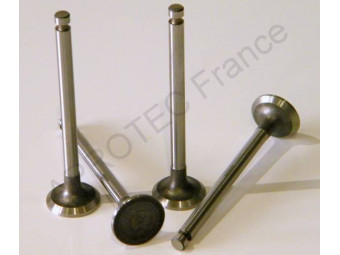 Set of 4 ADM valves Ø 22x6x88 - plate 45 ° - Simca 5 - Fiat 500A

Mot. Silicone gasket & self-extruding housing RTV K164     high-quality, heat-resistant silicone     base: modified oxime silicone (acid-free hardening system)
Reinforced collar for exhaust - Ø 44-47 mmRobust French manufacturing

Mano "OS" Tachometer 0 to 5000 rpm for 4-cylinder petrol engine. Connects to the "break" terminal on the ignition coil. 52 mm recess on the pressure gauge side. delivered with lighting. for negative to ground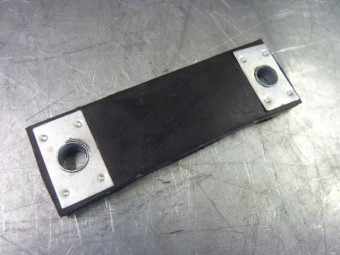 Suspension strap for exhaust. Robust construction, reinforced rubber, metal eyelets.92 mm center distance for M8 mm screws.