Bosch High Voltage coil for ignition with platinum or electronic screws, voltage 12 V. Supplied with bracket.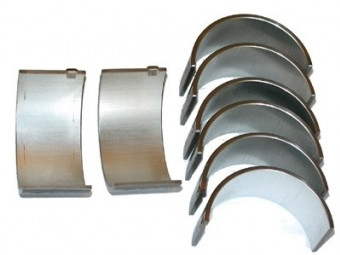 Set of 47.75 mm connecting rod bearings - dimension 0.25 mm - Citroen Traction 11D - HY - U23Mounts on engines equipped with bearing connecting rods.
Reinforced collar for exhaust - Ø 52.55 mmRobust French manufacturing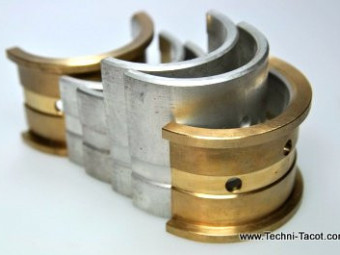 Bearing bearings dimension 49.75 (0.25) -Citroen:- Traction Perfo and 11D  - HY until 1963 ("Traction" type engine)- U23
€351.00 TTC
(351,00 € HT)
Reinforced collar for exhaust - Ø 64-67 mmRobust French manufacturing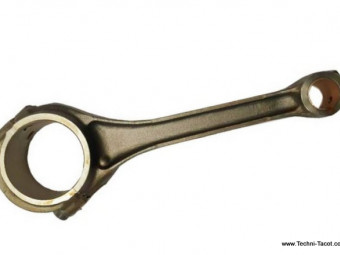 New connecting rod for assembly with bearing - Citroen Traction 11hp and 15hp and HY engine ID 19 current 63 and end of series.Supplied without pad. It is advisable to replace all 4 connecting rods at the same time.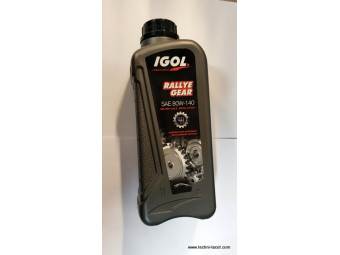 Viscosity index 80 - 140API GL-4(Not suitable for Peugeot type screw axles)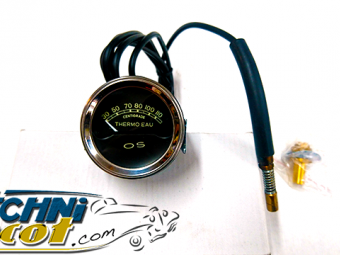 Mano "OS" temperature indicator (without electrical connection). Direct reading by probe mounted on a radiator hose (high outlet). 52 mm recess on the pressure gauge side.Capillary 1m80. Delivered with lighting and probe for the hose.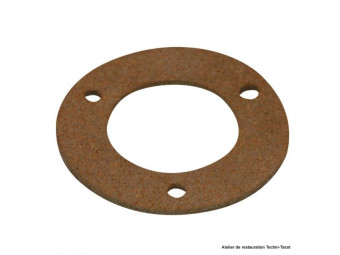 Cork gasket for 3-hole fuel gauge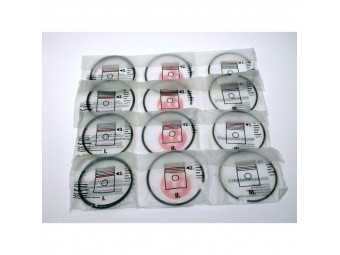 Piston ring set Ø 78 mm Citroen Traction U23 HY 2.5x2.5x4x4 - 4 cyl
€135.00 TTC
(135,00 € HT)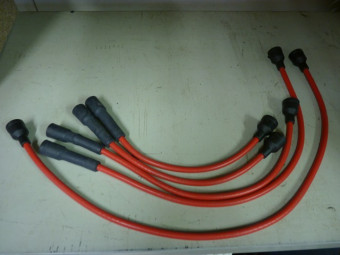 Ignition harness (5 wires) for Citroën Traction engine, U23. Highly recommended with electronic ignition.Wire with red silicone insulator, works with platinum screws or electronic ignition, current manufacture (not from old stocks).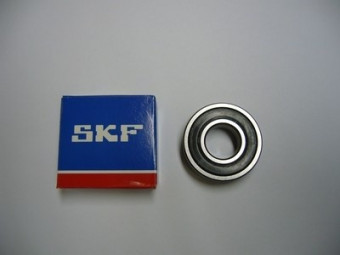 Bearing - 17x40x12 waterproof (often used on dynamo, water pump, flywheel center, etc.). Check with the dimensions of your bearing.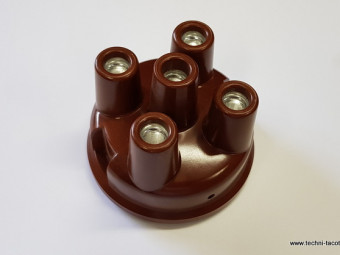 Head for SEV igniter: Interlocking inside the igniterØ socket 58 mm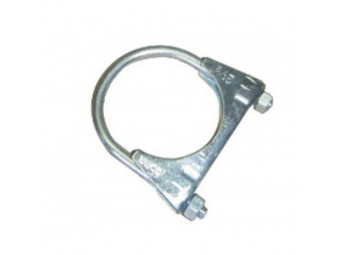 Flange for exhaust connection (clamp with caliper)
Sealing paste to be applied on both sides of a cylinder head gasket. Product similar to "Collex". Leave to evaporate for about 30 min at room temperature after application, then fit the gasket - improves the seal - recommended with solid copper ...
Engine seal kit for Citroen U23, HY, equipped with 11D engine (cast iron cylinder head). The cylinder head gasket is slightly different from that of the 11D engine for Traction (reverse water pump). See detail of the cylinder head gasket on the ...
€195.00 TTC
(195,00 € HT)