8 mm fuel hose sold by the meter.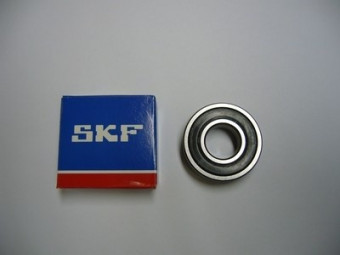 Bearing - 17x40x12 waterproof (often used on dynamo, water pump, flywheel center, etc.). Check with the dimensions of your bearing.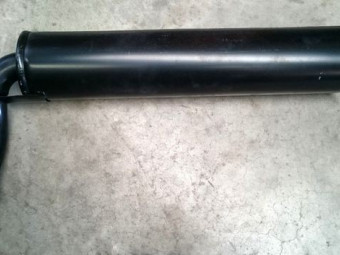 Exhaust (silencer) with outlet elbow, for Citroen U23.
€166.63 TTC
(166,63 € HT)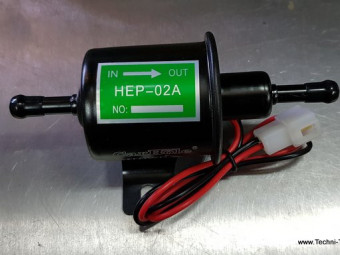 " 12V electric fuel pump. Connects in series with the original fuel line. Keeps the hand pump. Avoids having to lift the hood to turn up gasoline before starting. To be powered through a push button for occasional operation. Low pressure, no ...
Float in synthetic material resistant to current fuels. Used to replace the cork floats on the fuel gauge Length: 1.40" Diameter: 1.14"
Mano "OS" temperature indicator (without electrical connection). Direct reading by probe mounted on a radiator hose (high outlet). 52 mm recess on the pressure gauge side.Capillary 1m80. Delivered with lighting and probe for the hose.
Mano "OS" Tachometer 0 to 5000 rpm for 4-cylinder petrol engine. Connects to the "break" terminal on the ignition coil. 52 mm recess on the pressure gauge side. delivered with lighting. for negative to ground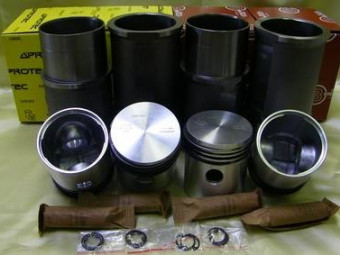 Set of 4 liners + 4 complete flat head pistons (segments, clips, pins) - Quality segments.Non contractual photo
€220.00 TTC
(220,00 € HT)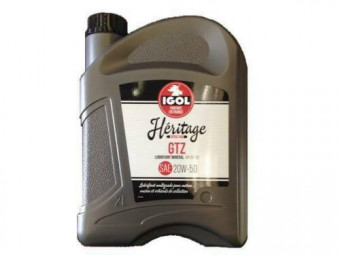 5 l can (non contractual photo) - Viscosity: 20W-50BenefitsHéRITAGE GTZ mineral oil.Multigrade lubricant for Gasoline and Diesel engines, made from severely refined mineral bases and additives suitable for older engines. The anti-wear additive ...
6 or 12v 10A push button. Can be used to activate an electric fuel pump for a few seconds, for example.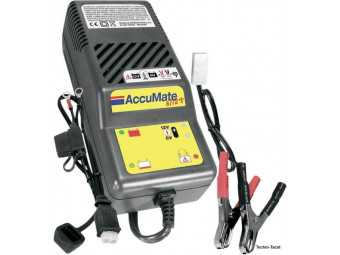 AccuMate is designed to automatically charge and monitor batteries without the danger of overcharging them, regardless of plug-in time. AccuMate is available for all 6V and 12V lead acid batteries, making it a perfect accessory for owners of ...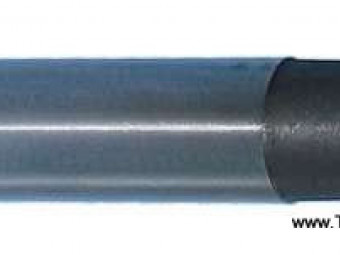 Valve guide Ø 9 X 13.06 X 55 - CITROËN Traction 11 - HY - U23 -Cast iron material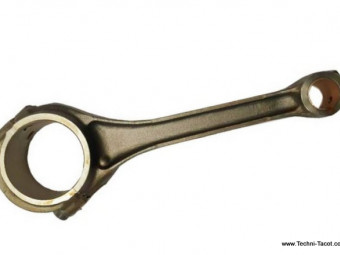 New connecting rod for assembly with bearing - Citroen Traction 11hp and 15hp and HY engine ID 19 current 63 and end of series.Supplied without pad. It is advisable to replace all 4 connecting rods at the same time.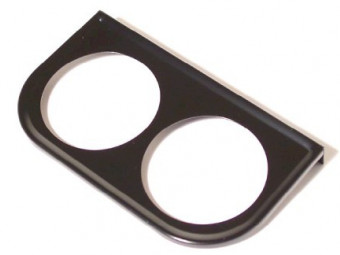 Metal support, black lacquered for standard manometer D52 mm. Ready to fix.
Engine paint oxide green RAL 6020 -Pot of 500 mlSuitable for engines, housings, gearboxes, differentials, brake drums and all parts subject to heating in cast iron, steel and light alloys.Direct application on degreased metal (or better, treated ...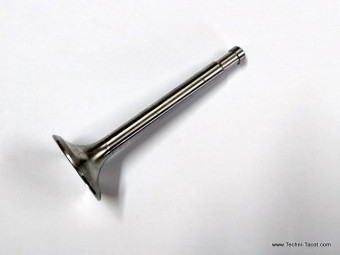 Set of 4 ADM valves Ø 37x9x101.6 - Citroen Traction 11 perfo - HY from 1955 to 63 Perfo engine - U23 flat wings