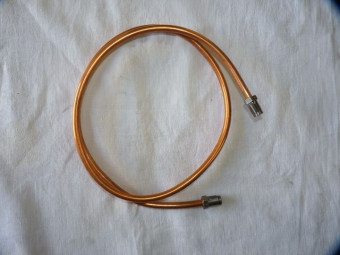 Canalisation de frein refabriquée à la demande, uniquement en cuivre diamètre 8 mm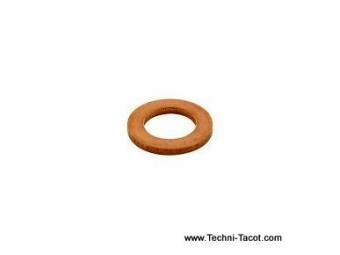 Copper gasket 13.50 x 20.50 th 1mm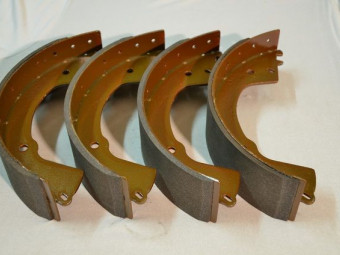 Set of 4 rear brake shoes - standard exchange. (Send us your set before shipping the new one). High performance friction, applied by industrial bonding, no more rivets that damage the drums. Pickled and varnished brake shoes.
€105.00 TTC
(105,00 € HT)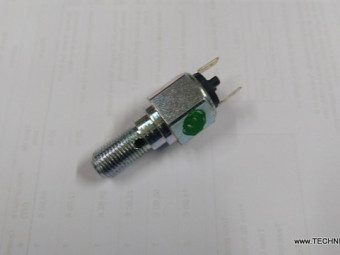 Brake switch. STOP light function. 100% silicone liquid and LHM compatible1/2 - 20 thread / inch thread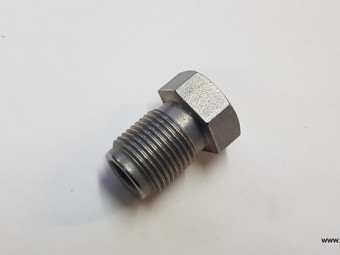 Male connector 12x100 on 6.35 mm pipe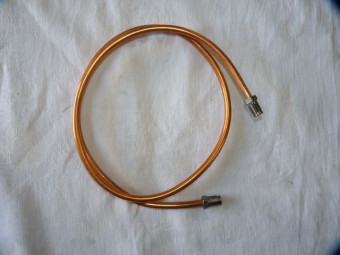 Brake line re-manufactured on request, only in copper diameter 6.35 mm. Provide model (length and 2 original end pieces)Shipping after receiving your model.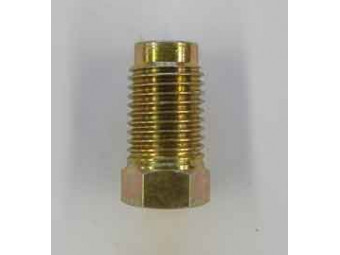 Rigid brake line nut. 1 / 2-20 UNF or Ø 12.5 mm - drilling for 6.35 mm tube (1/4 p)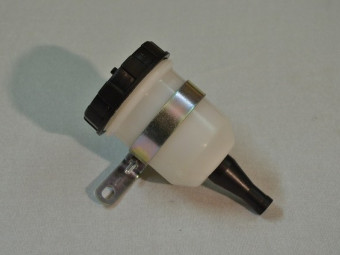 Brake fluid reservoir, translucent plastic.With plug, fixing bracket and electrical contact for minimum liquid level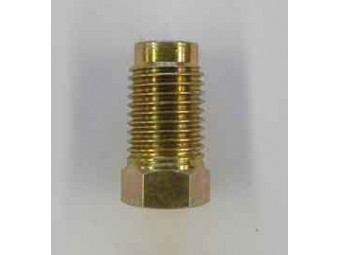 Rigid brake line nut. 3/8 x 24 threads / inch. Tube Ø 4.75 mm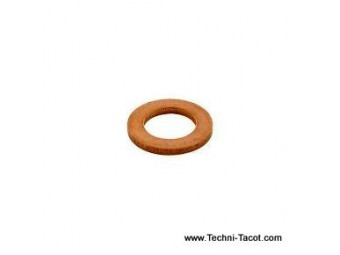 Copper gasket 10.5 x 20 thickness 1mm
RIGHT REAR wheel brake cylinder.403 Utility and LgasolineJul. 1956 =>End of series403 Diesel utilityOct. 1959 =>End of series403 L dieselNov. 1959 =>End of series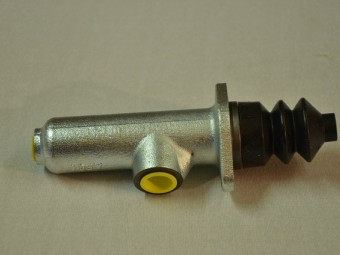 Complete master cylinder D 25.4 mm. For Peugeot 403.Piston 1 p or 25.4 mm1/2 output 20 f per inchEntry about 17 mm60 mm center distance for M 8 screwsThere is also a 22 mm model, available on our store.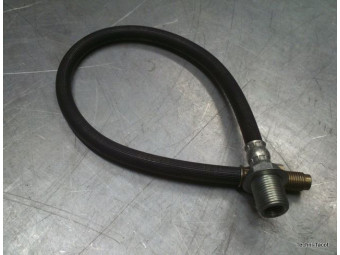 Front brake hose for Peugeot 403 all models - Length 412 mm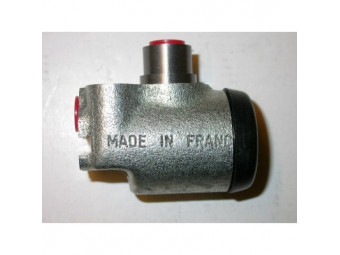 Single piston cylinder without bleeder for front wheel - Peugeot 403 all models - Lower left or right mounting - French manufacture - (2 upper cylinders and 2 lower cylinders are needed to equip the front of a 403) - NON CONTRACTUAL photo.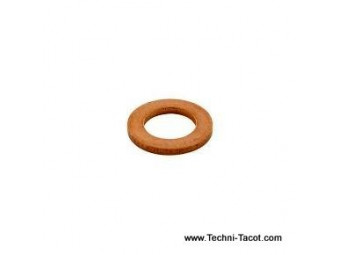 Copper gasket 20x11.50 mm thickness 1mm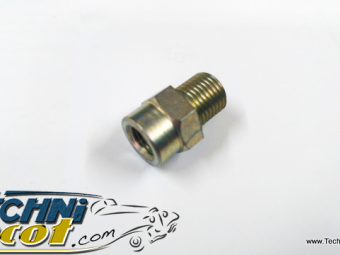 Adaptateur freinage  1/2-20 UNF mâle par 3/8 24 filets femelle