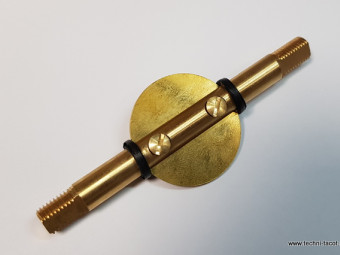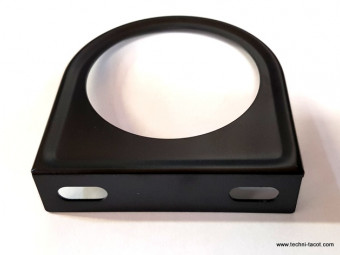 Support métalique, laqué noir pour manomètre standard D52 mm. Prêt à fixé.
Black paint - 500 ml jarSuitable for engines, housings, gearboxes, differentials, brake drums and all parts subject to heating in cast iron, steel and light alloys.Direct application on degreased metal (or better, treated with our Phosprim 4090), ...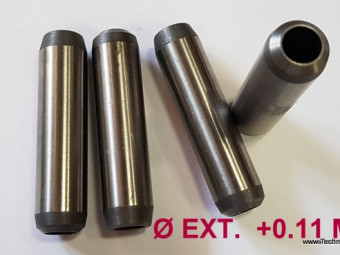 Set of 4 cast iron intake and exhaust valve guides: outer bore repair dimension + 0.11 = Ø 14.16 - 8.5x14.11x56.50Peugeot 203 and 403, 1290cm³ TM4 TMP4 D4A engines, inner diameter 8.5mm, diam. ext. 14.05mm, length 55.4mm.(8 guides per cylinder head)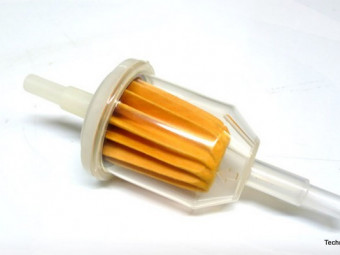 Paper fuel filter for 6 or 8 mm hose.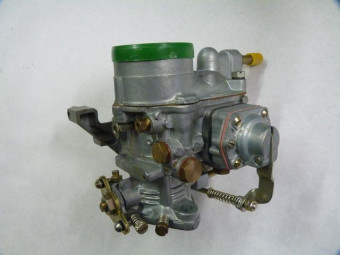 New carburettor similar to the Solex 32 PBIC model with accelerator pump. Vacuum outlet on foot base. Depending on the vehicle model, you will need to reset the configuration with the old starter, jets, cap or cover and throttle control
€163.07 TTC
(163,07 € HT)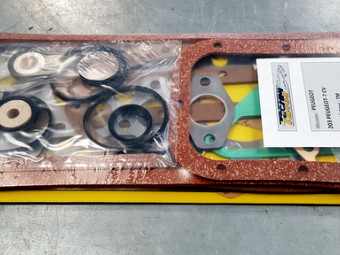 Seal kit Peugeot 203 and D3 with 7cv engine bore 75 mm. Included cylinder head gasket, liner base gasket, manifold, etc.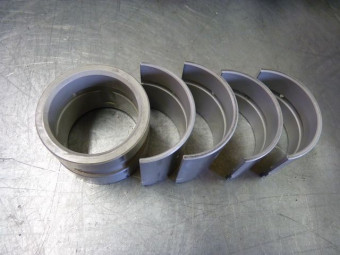 Set of 3 bearings for Peugeot 203 and 403.Repair dimension 0.30.
€385.00 TTC
(385,00 € HT)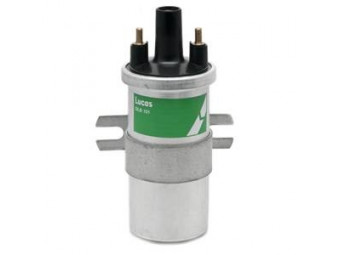 Ignition coil guaranteed for use with a 12 V platinum screw igniter (breakers). Impedance respected to prevent the breakers from bluing.Works perfectly also with electronic module or integral electronic igniter. (Non contractual photo)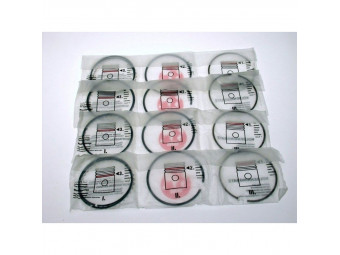 Segment set Ø 75 mm Peugeot 203 403 - 7cv - 2x2x4.5
€110.00 TTC
(110,00 € HT)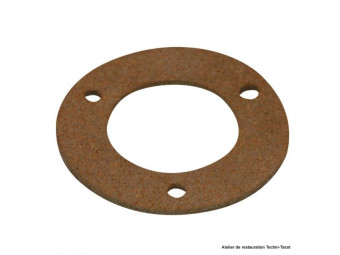 Cork gasket for 3-hole fuel gauge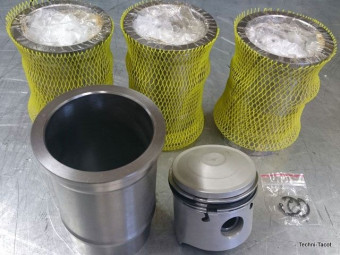 " Set of 4 liners + 4 complete domed pistons (segments, clips, axles) for Peugeot 203 or 403 (7cv). New product. STD original dimension, bore 75 mm. Non-contractual photo "
€229.17 TTC
(229,17 € HT)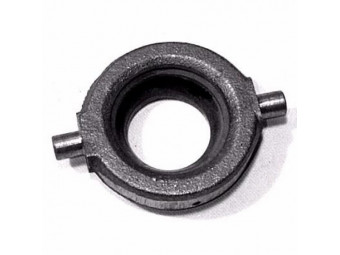 Graphite stop for clutch mechanism.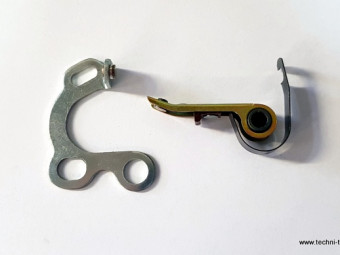 " Set of breakers for SEV igniter For Renault Prairie, R2087, Goélette and derivatives "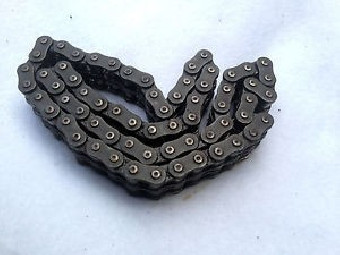 Timing chain for Peugeot 203,403 engine and derivatives - 64 links (for model with tensioner)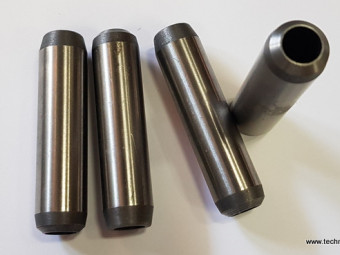 Set of 4 valve guides adm. and cast iron scale: original outside bore Ø 14.05 - 8.5x14.05x56.50Peugeot 203 and 403, 1290cm³ TM4 TMP4 D4A engines, diam. int. 8.5mm, diam. ext. 14.05mm, length 55.4mm.(8 guides per cylinder head)