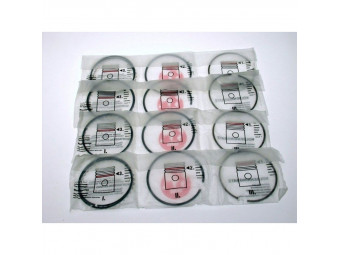 Segment set Ø 75 mm Peugeot 203 403 - 7cv4 x sets each comprising 3 2.5 mm compression rings + 2 4.5 mm oil scraper rings.Non contractual photo
€150.00 TTC
(150,00 € HT)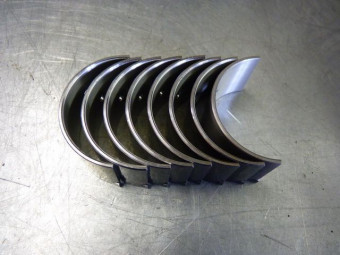 Set of bearings for 4 Peugeot 203 and 403 connecting rods. Standard original dimension. French manufacture.
€135.00 TTC
(135,00 € HT)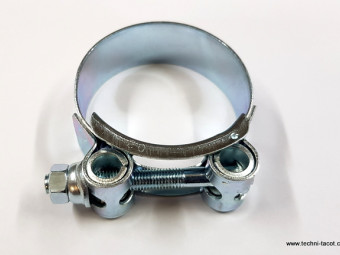 Reinforced collar for exhaust - Ø 52.55 mmRobust French manufacturing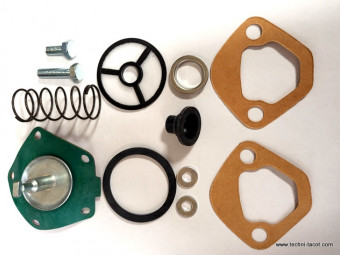 Fuel pump repair kit ref 4291 for Peugeot 203, 403, utility D3, D4 and derivatives.Also suitable for pumps ref. 3291,3292, 3320, 3397 and 4292.
Dark green engine paint RAL 6005 -Pot of 500 mlSuitable for engines, housings, gearboxes, differentials, brake drums and all parts subject to heating in cast iron, steel and light alloys.Direct application on degreased metal (or better, treated ...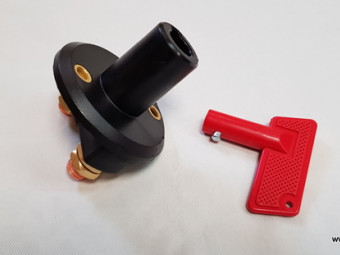 Battery switch with key - security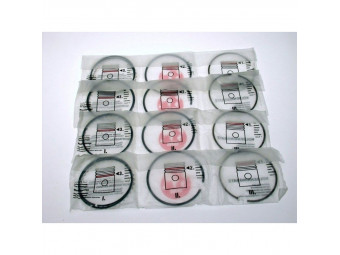 Segment set Ø 75 mm Peugeot 203 403 - 7cv - 2x2x4.5
€110.00 TTC
(110,00 € HT)
For greasing bearings - Water resistant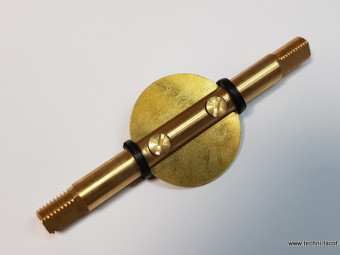 Shaft dimension repair 8.5 mm with butterfly for repair carburettor Solex 32 PBIC or similarOverall length 91.5 mm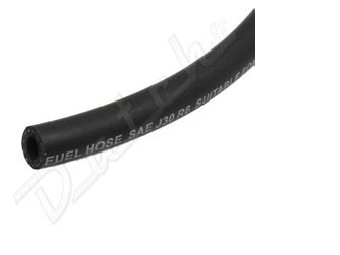 Hose to connect the igniter / carburetor depression 6 mm sold by the meter.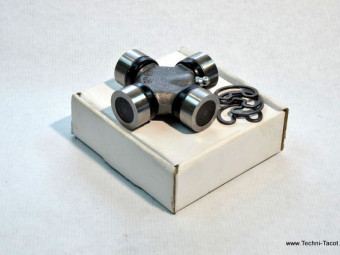 Gearbox output cross member connected to the thrust tube. 1 crosspiece per vehicle. Dim approx 24 mm x 60 mmNot suitable for 403 vehicles.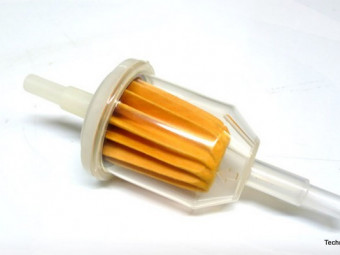 Paper fuel filter for 6 or 8 mm hose.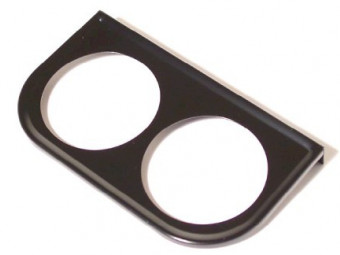 Metal support, black lacquered for standard manometer D52 mm. Ready to fix.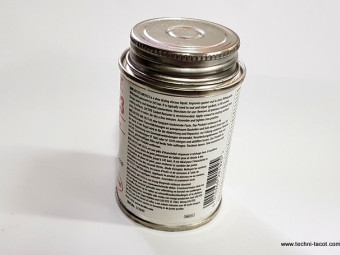 Sealing paste to be applied on both sides of a cylinder head gasket. Product similar to "Collex". Leave to evaporate for about 30 min at room temperature after application, then fit the gasket - improves the seal - recommended with solid copper ...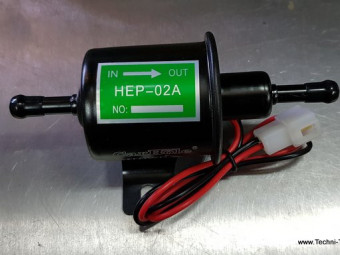 " 12V electric fuel pump. Connects in series with the original fuel line. Keeps the hand pump. Avoids having to lift the hood to turn up gasoline before starting. To be powered through a push button for occasional operation. Low pressure, no ...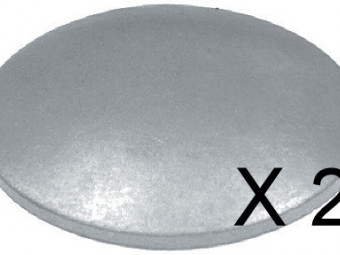 Set of 2 pellets diam. 60mm on cylinder head for Peugeot 203-403