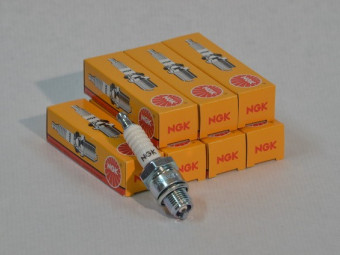 Set of 8 NGK spark plugs for Ford Vedette, Comète, Vendôme, Monte Carlo and Simca Trianon, Versailles, Régence, Beaulieu, Chambord, Présidence, Marly 1 and 2 engines. Thermal index adapted to fuel Lead Free 95 and 98.
For greasing bearings - Water resistant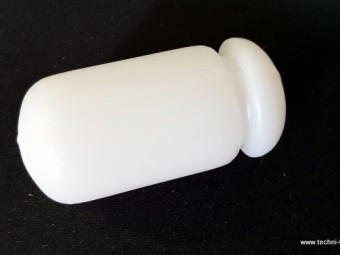 White plastic float. Used to replace ring gauge floats.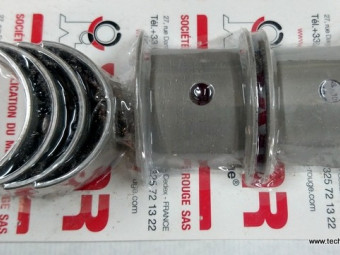 " Bearing set for Ford Vedette engine 1949 -54. (1 rear flange bearing + 2 front and central single bearings) Dimension: .020 US (0.50 mm) "
€675.00 TTC
(675,00 € HT)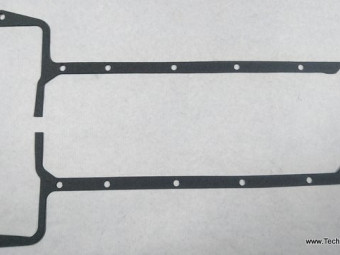 Engine oil pan gasket Ford Vedette 1949 - 54 - French manufacture.Composed of 2 parts
Solid copper cylinder head gasket. Thickness 3mm. Used with very planed cylinder head.Tightening at 5m.kg. Must be installed with the aerosol sealant.Cylinder head thickness measured Type of cylinder head gasket37.3 mm (original)         1.6 mm ...
€129.20 TTC
(129,20 € HT)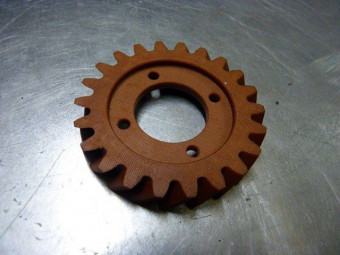 Replacement gear for oil pump - V8 Ford Vedette. Supplied with 4 rivets. (Advantageously replaces the celoron one that has become fragile over time)Attention for the V8 Simca 13 hp 2350 cm3, choose the reference "Simca oil pump pinion" on our shop.
€187.00 TTC
(187,00 € HT)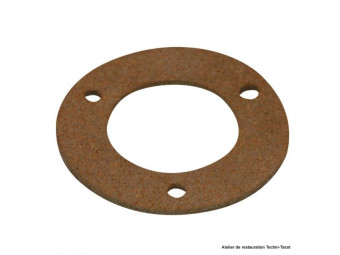 Cork gasket for 3-hole fuel gauge
6 or 12v 10A push button. Can be used to activate an electric fuel pump for a few seconds, for example.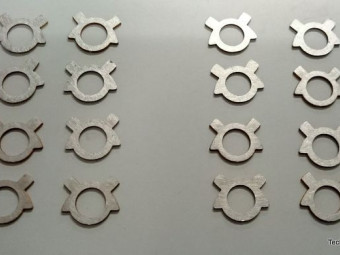 Set of 16 retainers for V8 Simca or Ford Vedette connecting rod. V8 12 and 13cvOriginally compliant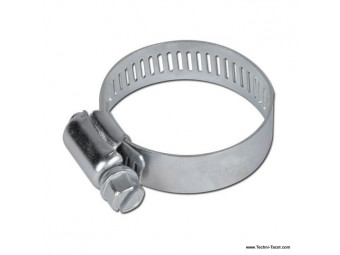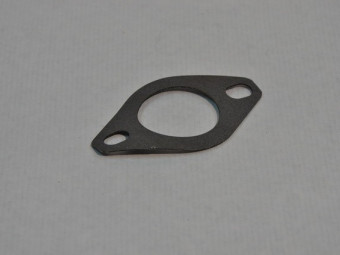 Exhaust gasket, engine block outlet (center). 2 per engine - Sold individually.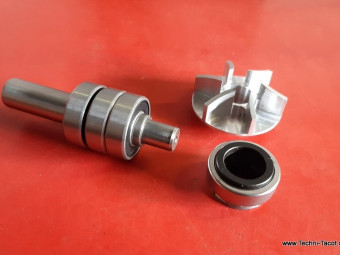 Repair kit for water pump for "Y" or "T" pump body - years 1949-54. New axle is 16mm instead of 12 mm. So you need to drill body 16.5 mm. We recommend correcting the seat of the rotating joint at the back of the body.
€151.20 TTC
(151,20 € HT)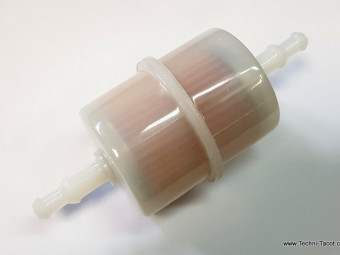 Paper fuel filter for 6 or 8 mm hose.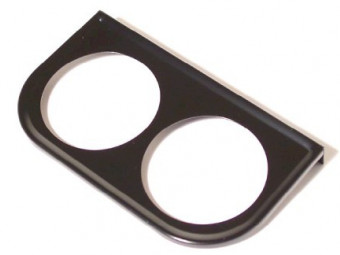 Metal support, black lacquered for standard manometer D52 mm. Ready to fix.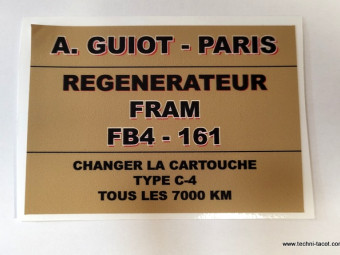 Oil filter sticker. Mounts on Ford V8 Vedette, Vendôme, Comète, Monte Carlo etc.